Pat Sajak And Vanna White React To Alex Trebek's Tragic Death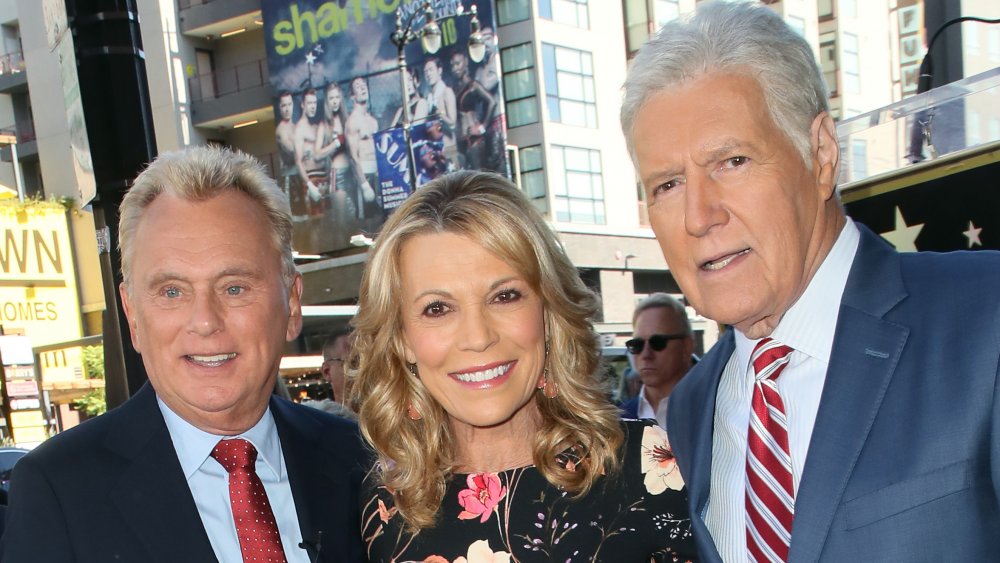 David Livingston/Getty Images
On Nov. 8, 2020, Alex Trebek passed away at the age of 80. The devastating news sent shockwaves across America. The longtime Jeopardy! host's death was announced on Twitter with the game show's official account tweeting, "Jeopardy! is saddened to share that Alex Trebek passed away peacefully at home early this morning, surrounded by family and friends. Thank you, Alex."
As even casual fans of the game show likely know, Trebek had been open about his battle with stage 4 pancreatic cancer. He first announced his diagnosis in March 2019, explaining his desire to be open with fans about what he was going through. "I plan to beat the low survival rate statistics for this disease," Trebek said at the time. While he seemingly fought incredibly hard following his 2019 announcement, the beloved figure is sadly no longer with us.
From Seth Meyers to Viola Davis, countless celebrities have spoken out about Trebek's legacy and the impact he had on living rooms across America. Now, two more TV game show icons have paid tribute to the host in the wake of the loss: Pat Sajak and Vanna White. Scroll down to find out what they had to say about Alex Trebek's passing. 
Pat Sajak and Vanna White wrote touching tribues, noting the 'tremendous loss'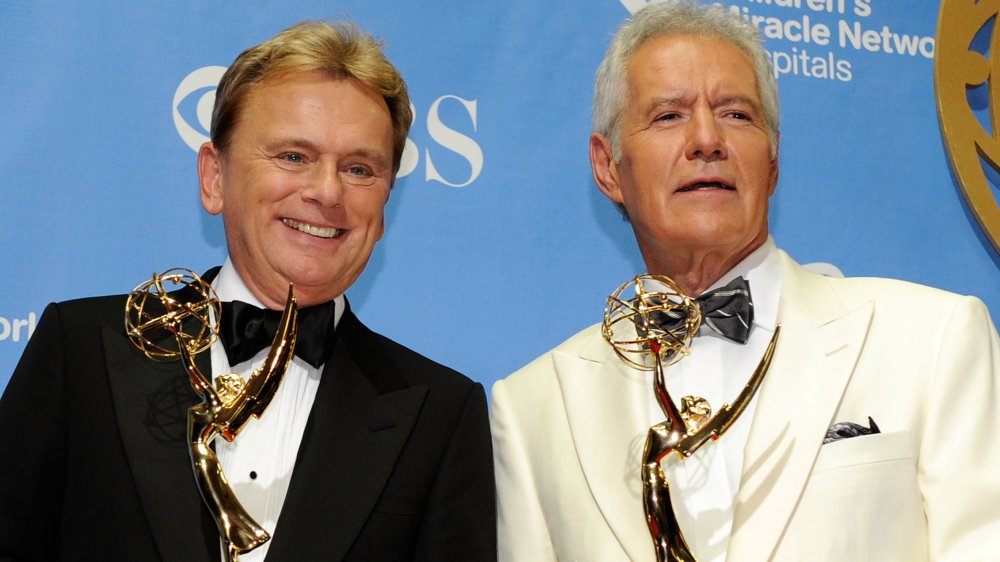 David Becker/Getty Images
So what did Pat Sajak and Vanna White have to say about the tragic passing of Alex Trebek? According to Page Six, the Wheel of Fortune host took to Twitter on Nov. 8, 2020, to share his feelings. "Alex Trebek's courage, grace and strength inspired millions and awed those of us who knew him," Sajak penned. "A tremendous loss for his family, friends, co-workers and countless viewers. I was honored to be a friend and a part of his professional family for all these years. A very sad day." Per Page Six, Sajak and Alex Trebek had hosted their respective game shows since the '80s. 
Wheel of Fortune's Vanna White was also quick to mourn the loss of her peer and friend. She took to Instagram in her own heartfelt post on Nov. 8, 2020. "I will cherish the many memories I have shared with Alex Trebek that date back well before either of our careers took off," she wrote. "I will always be in awe of the way he faced the battle he fought so valiantly, and I'm devastated to lose my longtime friend. My heart is with his family, friends, co-workers and fans. There will never be another Alex Trebek and he will truly be missed."
In the time since the painful loss, some fans have speculated about Alex's Trebek's possible successor, though most are simply mourning the passing of an American treasure.