This Is Where Billie Eilish's Therefore I Am Video Was Filmed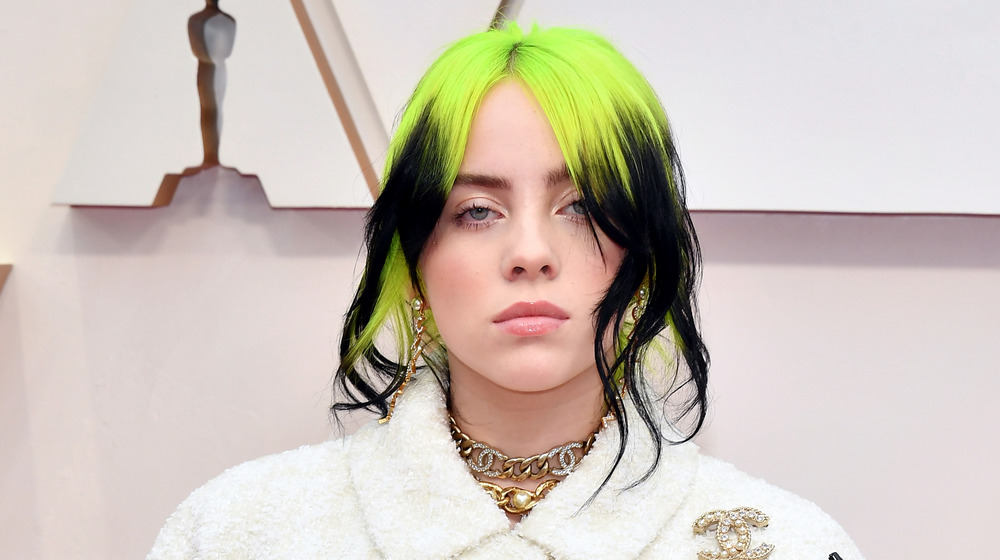 Amy Sussman/Getty Images
Some fans might argue you'd be a "Bad Guy" not to check out Billie Eilish's new song and its incredible music video!
On Nov. 12, 2020, according to Rolling Stone, the Grammy-winning superstar jolted America awake like a shot of afternoon espresso with a new song, "Therefore I Am." Per the outlet, Eilish will perform the sizzling, beat-driven new track — produced by none other than her brother Finneas — at the American Music Awards on Nov. 22, 2020. The award show will also feature performances by Jennifer Lopez, Megan Thee Stallion, and more. Until then, however, fans have plenty to tide them over!
According to SPIN, Billie Eilish took the filmmaking reigns on "Therefore I Am," directing the song's five-minute-long video. Back in July 2020, Eilish also released another new single, "My Future," which she then performed at the Democratic National Convention (the young star has been a vocal Joe Biden supporter). Before that, she dropped "No Time To Die," the theme song for the upcoming James Bond flick. With three singles in 2020, it's safe to say a sophomore album could be coming soon. But one thing we don't have to speculate on is that the music video for "Therefore I Am" is an energizing, fun-loving shopping (or shoplifting) spree starring the singer.
So what's the location for Eilish's video? As it turns out, the backdrop is a place that's meaningful to her, and the internet is loving it.
Billie Eilish filmed her video at a local mall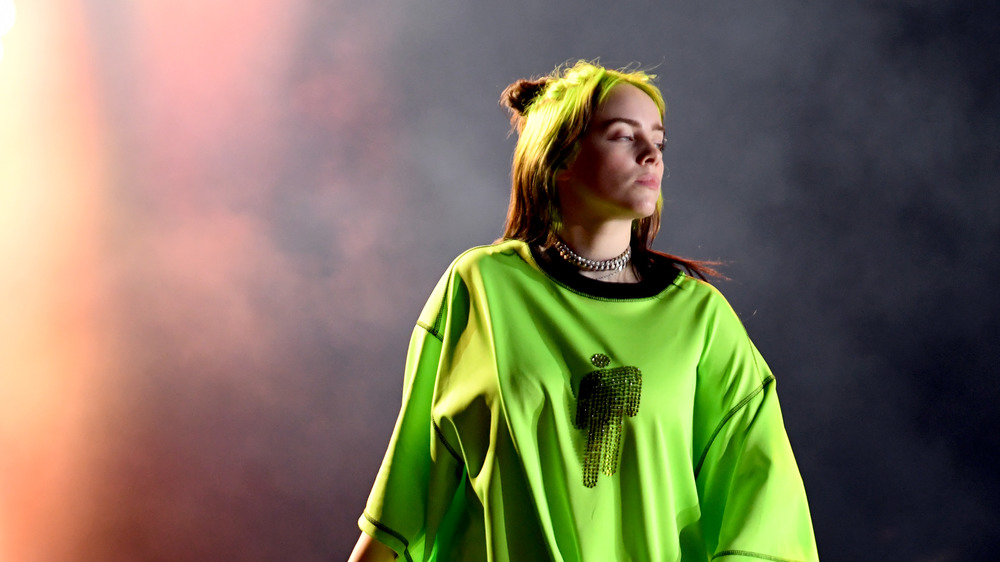 Kevin Winter/Getty Images
"Therefore I Am" is another catchy track that proves yet again Billie Eilish isn't going anywhere, anytime soon. Except for ... the mall! Yup, according to Pitchfork, the video features the Gen-Z icon walking around a deserted, after-hours Glendale Galleria shopping mall, which is in Los Angeles, Calif. 
In the video, viewers see the singer romping the deserted walkways of the mall, snatching a pretzel from an empty stand, hopping a counter to grab some chips, and generally having a good time. In the end, she gets chased out by security, but not before she snags a few more snacks. According to The Los Angeles Times, the Galleria shopping mall has special meaning as it was Eilish's adolescent stomping grounds. "Damn, you think that you're the man / I think, therefore, I am," the green-haired star croons, preaching individuality as the camera follows her.
Fans were quick to spot the familiar locale. "Not Billie running around Glendale Galleria with a pretzel," one Twitter user wrote. "All the LA natives seeing the Glendale Galleria in Billie Eilish 's new music video," another tweeted alongside a Leonardo DiCaprio pointing meme. A third pointed out the mall became a trending topic on Twitter after the music video dropped. "billie filmed her mv at glendale galleria mall!?!?! i always go to that mall bYE," wrote a fourth. Yup, it seemed West Coasters felt "seen" by Billie Eilish's new video!