Tayshia Tackles Rumors About Her Ex Appearing On The Bachelorette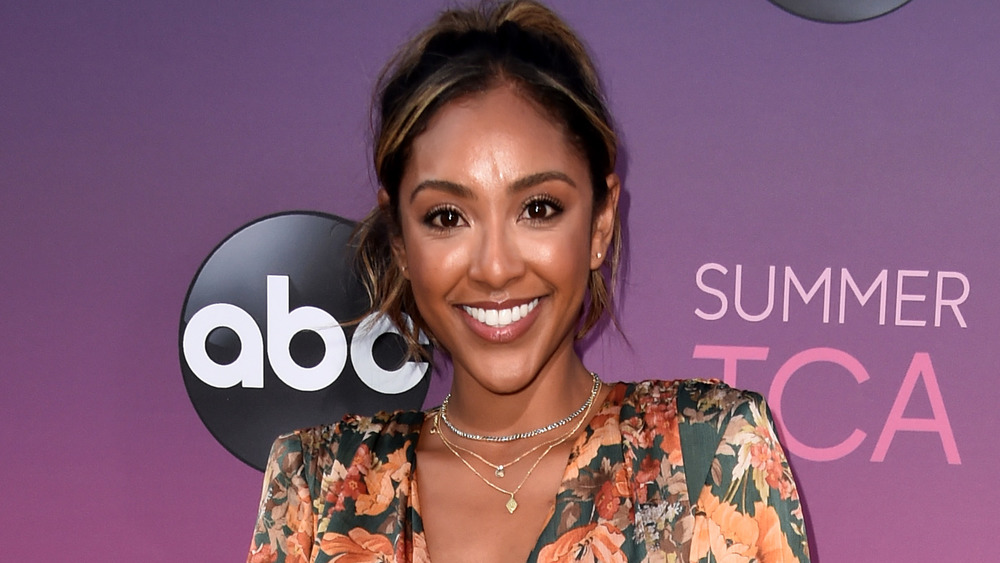 Alberto E. Rodriguez/Getty Images
While every season of The Bachelorette is supposedly the most dramatic season ever, that may, in fact, be the case when it comes to what's in store for Tayshia Adams, as the season's new lead tries to find lasting love on the reality TV show. Not only did she have to replace Clare Crawley after the first Bachelorette left after she found love with contestant Dale Moss in a stunningly short amount of time, but Tayshia and the men vying for her heart also had to go through quarantine prior to meeting and have been isolated during filming due to coronavirus concerns. Beyond that, fans were under the impression that they had uncovered a huge spoiler.
A little background information first: If you missed Tayshia during her first appearance within the reality TV franchise when she showed up on Colton Underwood's season of The Bachelor, you might not know that Tayshia revealed a few truths about herself, including the fact that she had married her college boyfriend, Josh Bourelle, but their relationship didn't last and they ended up getting divorced. Tayshia also opened up about her split with contestant Brendan Morais during her their first one-on-one date. While that likely would have been all viewers heard about her ex while she searched for new love, rumors started to circulate that Josh might actually show up to create some serious drama after a TikTok user's theory went viral.
So what does Tayshia have to say about the potentially sticky situation? Read on to find out!
Did Tayshia Adams confirm her ex doesn't show up or not?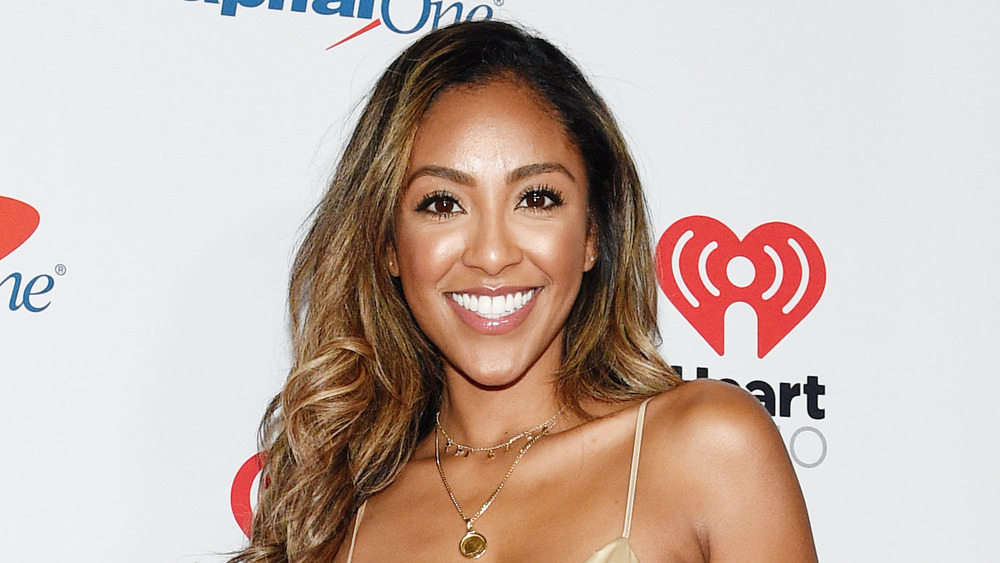 David Becker/Getty Images
Following the buzz about a possible appearance from Tayshia Adams' ex-husband, Josh Bourelle, during her season of The Bachelorette, the reality star decided to address the situation. "Yes, I have been married, and yes I am divorced, and yes now I am the Bachelorette and I am dating 20 men on ABC every single week," she said, while talking to her followers in an Instagram Story (via Entertainment Tonight). Having cleared up her on-screen situation, she added that she doesn't understand why "we are continuously talking about [her] past relationship that was three years ago."
"He's living his life, I'm living my life," Tayshia continued, while referring to Josh and pointing out that there are "plenty of other people that have signed up to be researched and talked about." Noting that her ex "never signed up" for the kind of attention he's received due to the show, she told her followers, "So why don't we leave him alone and talk about something that actually matters? Honestly, I am bored with this entire topic. Let's move on and find something more interesting."
By saying that Josh didn't sign up for this, is Tayshia confirming that he isn't involved in the show in any way? Granted, she didn't actually say that wasn't his voice and didn't definitively declare that he doesn't show up. On the other hand, if Josh doesn't appear, then who was the man behind the voice in the promo?! We can't wait to find out!