The Secret Behind The Bachelorette's Newest Contestants
Paul Archuleta/Getty Images
It's pretty much an undisputed fact that, if there's one thing we can expect from The Bachelorette after 16 seasons on TV, it's the unexpected. And it looks like the current season, starring franchise veteran Tayshia Adams, is holding true to that fact. The latest development? In addition to the 16 remaining suitors that had previously courted former contestant Clare Crawley, who left the show after less than two weeks of filming after she purportedly fell in love with entrant Dale Moss, four entirely new contestants joined the cast during the show's fifth episode — Tayshia's first after Clare's exit — further shaking up an already unprecedented season.
As Entertainment Tonight first reported on Nov. 11, 2020, the four new contestants to enter the villa to vie for Tayshia's affection might have been a surprise to fans and followers of the show, but according to producers and even Tayshia herself, it seems like The Bachelorette's cast and crew were in on the gamut from the beginning. So how were new cast members — Montel, Noah, Peter, and Spencer — able to make their debut on episode five, especially in the midst of the ongoing coronavirus pandemic? Read on after the jump to find out. 
The surprise new 'Bachelorette' contestants were all quarantined before their debut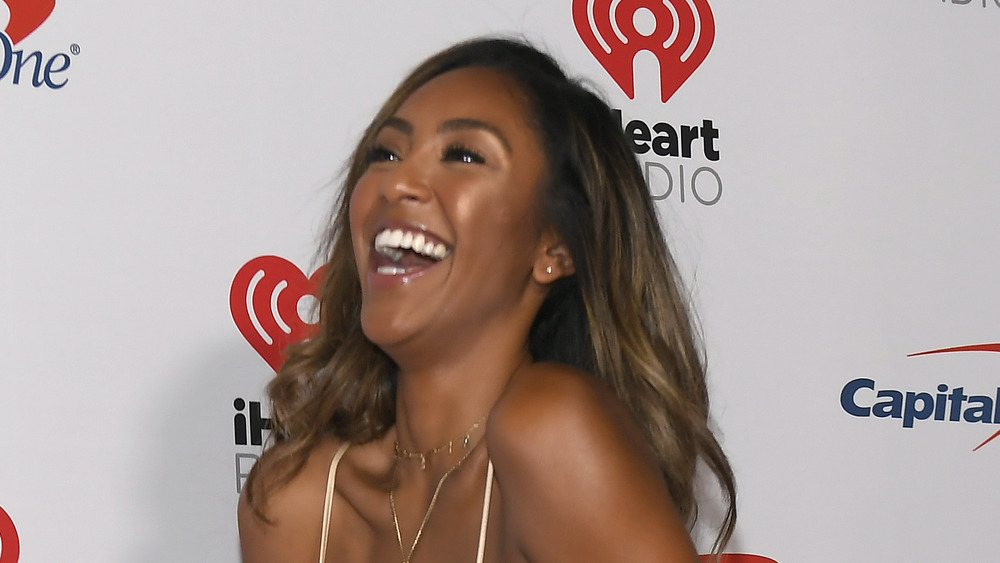 Bryan Steffy/Getty Images
According to a Nov. 11, 2020 exclusive with Entertainment Tonight, ABC executive Rob Mills revealed that, while the introduction of the new Bachelorette contestants might have come as a shock to viewers, behind-the-scenes, the twist had been one for which producers had thoroughly prepared. 
Mills explained that, of the 42 possible contestants brought on to pursue Clare, 31 were cast during the initial stages of this unusual season. Thus, the men who assumed the four available slots had already been in lockdown at the La Quinta Resort & Club in Palm Springs, Calif. And, while there might have been no guarantee as to which ones would ultimately be picked as replacements, all of them had already undergone a requisite two-week quarantine period, as well as COVID-19 testing, to ensure the safety of both those who were selected and the current cast for the reality show.
"These were guys who were sort of in the hopper and ready to go, and came in and then quarantined," Mills told ET. "There's a lot of guys who either don't make the show for various reasons or we've met through casting before, and these four seemed perfect for Tayshia [Adams]."
As for who Tayshia will ultimately choose? According to the Bachelorette herself, the road to her final choice will be a wild one. "I didn't know it was possible to fall in love with multiple people," Tayshia told ET. "But when you just really lean into the journey and really be vulnerable, you never know what can happen. And it happened to me."