Exciting News Just Dropped For The Kissing Booth Fans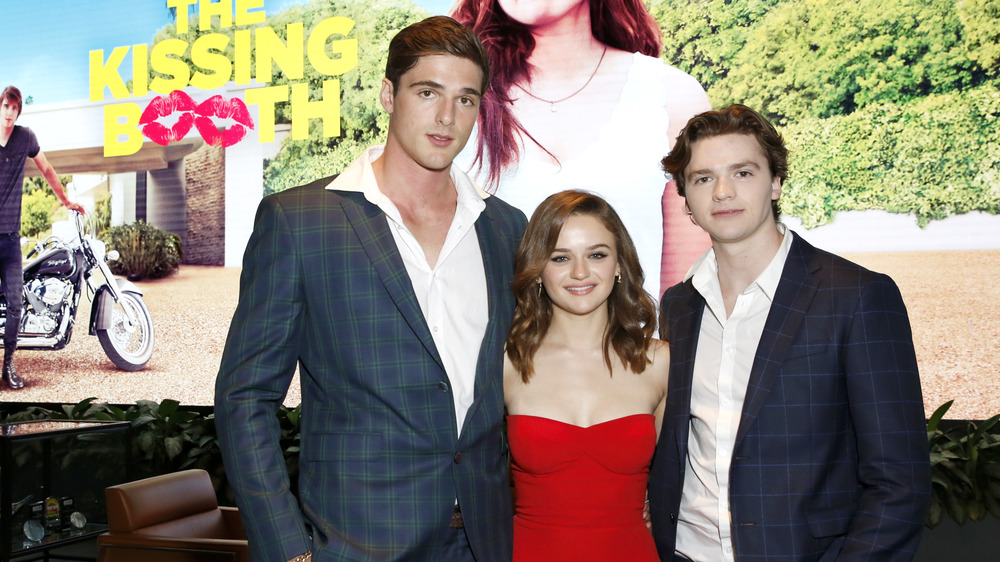 Rachel Murray/Getty Images
What started out as Wattpad story has become a Netflix trilogy with fans the world over. The Kissing Booth is an international phenomenon, and star Joey King has some great news for fans. At the 2020 People's Choice Awards on Nov. 15, 2020, King revealed that the third movie will be released in summer 2021. Finally, some good news!
King won the People's Choice Award for Comedy Movie Star of 2020, for her role in The Kissing Booth 2. Could she be back on stage at next year's award ceremony to accept more accolades for the third movie? Only time will tell!
E!, the network airing the award show, also confirmed the Kissing Booth news with an all-caps tweet (fitting, TBH). "KISSING BOOTH 3 COMING SUMMER 2021 IT'S ALWAYS BEEN YOU, @JOEYKING," the network tweeted, along with the raised-hands emoji. And fans are excited about the news, too. "The kissing booth is my comfort films. I can't wait for 3 to come out," one fan tweeted. And we could all use a little more comfort during the pandemic.
Here's what else we know about The Kissing Booth 3, so far.
The Kissing Booth 3 will feature more Elle-Noah drama
Lest fans think that Elle (Joey King) and Noah (Jacob Eldori, King's real-life ex) are headed off into the sunset after their reconciliation in The Kissing Booth 2, the third movie promises plenty more drama. In a teaser for the Netflix film, Elle appears to still be undecided between Harvard and Berkeley, going so far as to ignore a call from the Harvard admissions office while she's with Noah. (Usually, it's students trying to impress Harvard, not the other way around, but we'll suspend our disbelief here.) It seems like her heart is with Berkeley — but it's also with Noah. Could he transfer to the West Coast school so they'd still be at college together? Anything is possible!
Whatever shenanigans The Kissing Booth 3 has in store, it's nice to have at least a ballpark estimate for when fans can expect to see the third Netflix movie. Depending on how things continue with the coronavirus, movie theaters might not be open anytime soon, so new Netflix movies are as good as we'll get. And for Kissing Booth fans, that's A-OK.