Here's How Much Southern Charm's Leva Bonaparte Is Actually Worth
The casting of Leva Bonaparte on Southern Charm brought some much-needed diversity to the Bravo show, as she was the first person of color amongst Southern Charm's core cast members. When news of Leva's casting broke, she made it clear via social media that viewers should not call her the "token" addition to the show. She revealed to Entertainment Tonight in November 2020, "Even saying that word gets me heated. I think it's disgusting to use that word. I'm just another human being that's living life in a certain way, I'm nobody's token."
Leva joined Southern Charm for its seventh season after her friend Cameran Eubanks quit the show following Season 6. According to her Bravo bio, she is Persian and was born in India, but grew up in Canada and Bolivia. She moved to Charleston, N.C. in 2002 when her family's business expanded in the United States, per Screen Rant. 
In April 2013, Leva married her husband Lamar Bonaparte, who, according to Distractify, is a Charleston native. The couple has a super adorable son, Lamar Jr., who was born in January 2018. Parenting is not the only thing that Leva and her husband do together, as they own and run several successful businesses. Just how successful are their joint ventures? Keep scrolling to find out.
'Southern Charm's Leva Bonaparte has made a charming fortune in the nightlife business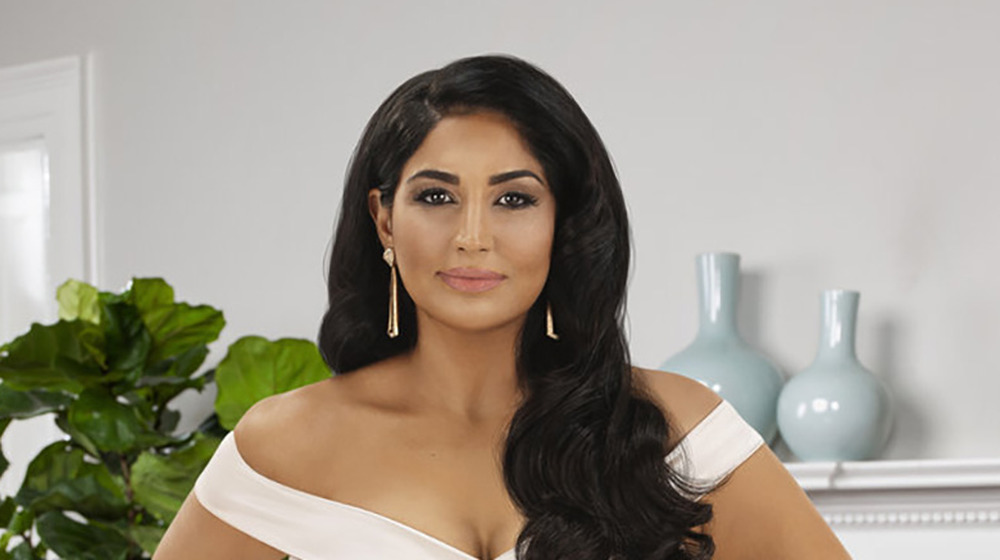 John Valkos/Bravo
Leva Bonaparte and her husband Lamar Bonaparte are owners of several high-end bars and restaurants in Charleston. Per Distractify, among the couple's establishments are the high-end lounges, Bourbon N' Bubbles, which she described to Bravo as "very Gucci... but Mad Men at the same time," along with Republic Garden & Lounge.
The couple also owns a sports bar 1st Place, and the Mexican and sushi fusion-themed restaurant Mesu, which the couple co-owns with Leva's Southern Charm cast member Craig Conover. Of their nightlife empire, Leva told Bravo, "We wanted to bring Miami and New York to Charleston. So we built it and they came."
Lamar and Leva also co-own Republic Development and Management Group, which is focused on creating a premier global destination for outstanding culinary and nightlife experiences, as noted by the Shrimp Tank podcast. Before owning Republic DMG, Lamar launched a local real estate investment and development company. He also ran 26 Industries, which according to its Twitter bio, "is a promotion, marketing, and event planning firm designed to merge the Business, Philanthropic, and Social sides of our lives." 
According to Distractify, together with her husband, Leva has an estimated net worth of $3 million. That is quite an impressive number, and with Southern Charm upping Leva's profile, we can only imagine that more good fortune will come their way.