How Allison Janney Really Felt About Anna Faris' Mom Exit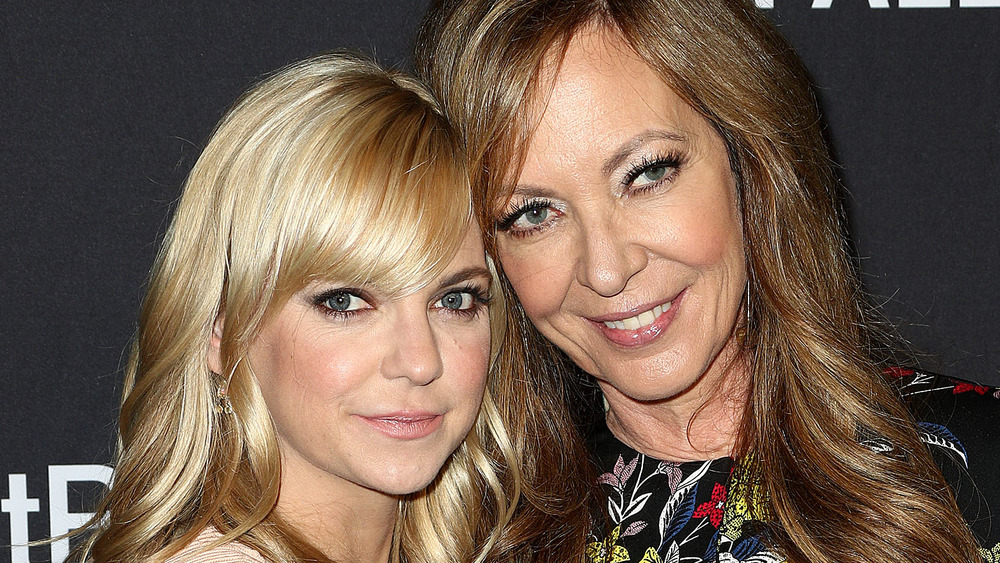 Frederick M. Brown/Getty Images
Anna Faris announced her departure from the CBS sitcom Mom on Sept. 4, 2020, according to Entertainment Tonight. The news came as a surprise since Faris had starred as the fictional Christy Plunkett for seven seasons alongside co-star Allison Janney, who played Faris' character's mother, Bonnie, since the show premiered in 2013. Faris said of her departure: "The past seven years on Mom have been some of the most fulfilling and rewarding of my career... While my journey as Christy has come to an end, allowing me to pursue new opportunities, I'll be watching next season and rooting for my TV family" (per ET).
As Season 8 of Mom premiered on Nov. 5, 2020, fans saw that Faris' character got written out of the script by having Christy go off to law school at Georgetown, per Newsweek. While the show has gone on, Faris' departure dramatically altered the show's dynamic, causing a major shift for the cast. Janney spoke up and shared how she felt when Faris left.
Allison Janney sees the big picture with Anna Faris' departure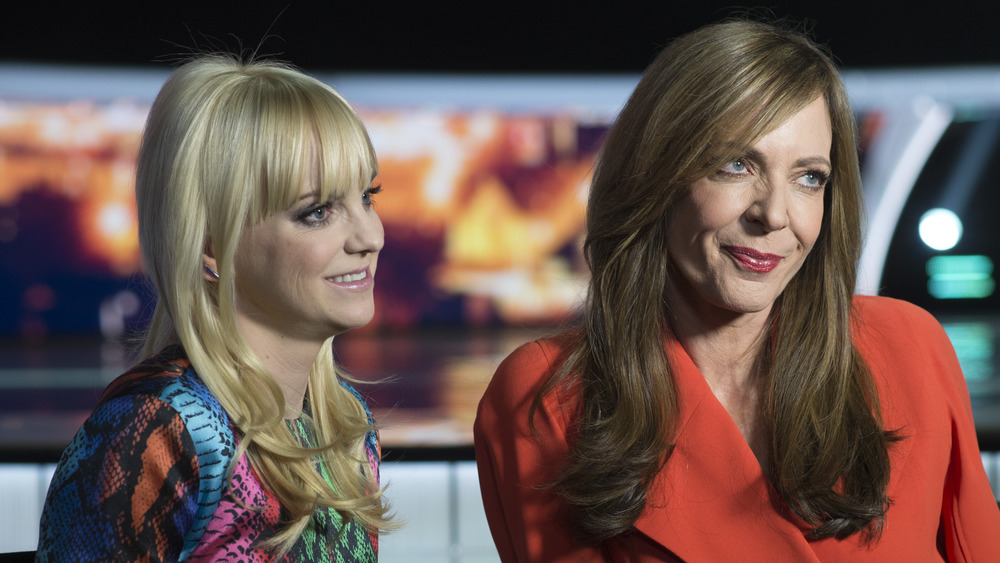 Michael Buckner/Getty Images
After Anna Faris left Mom prior to the sitcom's Season 8 debut, star Allison Janney spoke about what it was like to lose her on-screen daughter, Christy Plunkett. In an interview with Entertainment Tonight in early November 2020, Janney spoke about Faris' exit. "It's a huge loss for the show to not have Anna because she was part of creating a character, Christy, that everyone fell in love with, who was so lovable and warm and gullible and funny and we will miss her so much," Janney said.
"I think I'll miss the most, for me, the relationship between Bonnie and Christy, even though that will still continue. But she won't be present. That's what I'll miss," Janney explained to ET. According to the outlet, the story line is that Christy goes off to law school, so there will still be many scenes where she's on the phone with her on-screen mom, so that's what Janney meant when she said their relationship will still continue.
In many ways, Faris' departure helps to capture the spirit of the show. Since a major theme in Mom is recovery, the fact that Christy not only stays sober, but goes on to chase her dreams is a really uplifting storyline. Janney herself stressed this in an interview with CNN, where she said: "We talked about how sometimes in recovery, your life can get bigger than you ever thought possible. And I think that's what happens for Christy." We love this positive stance!