The Reason Jackie Chan Was Ashamed Of His Son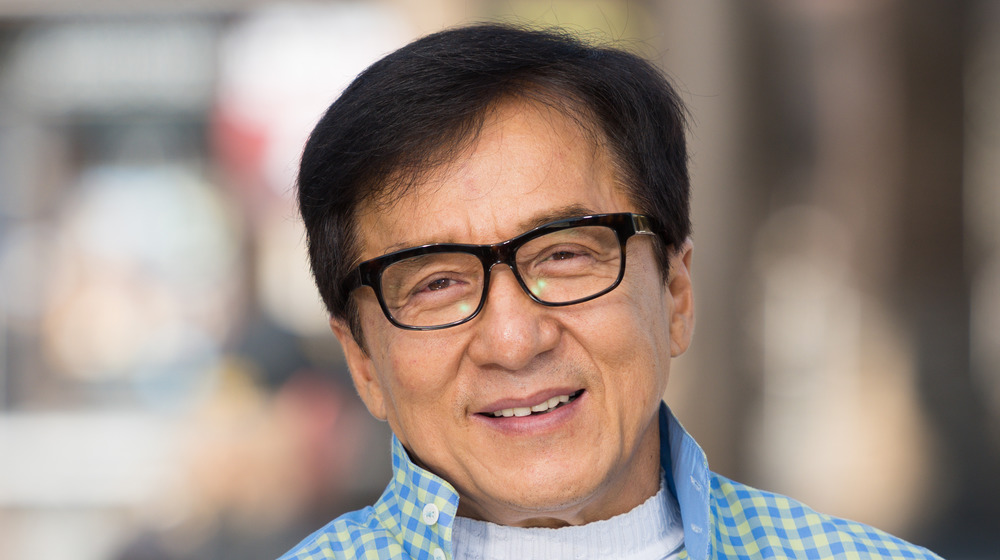 Noel Vasquez/Getty Images
Is any celebrity as internationally beloved as Jackie Chan? He's the (Drunken) Master of action films! After film legend Bruce Lee's tragic passing in 1973 at the age of 32, Jackie Chan was quick to pick up his torch — and probably vault that torch at an on-screen enemy! 
In the late 1970s, Chan took the Hong Kong film world by storm with his "kung fu comedy" filmmaking style. Inspired by the screwball hilarity of Buster Keaton, according to Biography, the actor busted out a string of hits in China. Movies like Drunken Master and Police Story are widely considered classics, featuring his signature mix of impressive moves and slapstick humor. Much like Keaton, Chan famously insisted on performing his own stunts! 
It's no secret today, but no matter how dangerous, Chan didn't need a stunt double. The outtakes of his films — which often play over the end credits— showcase how dedicated to his craft Chan has always been. Jackie Chan also found continued success across the pond. Blockbusters like 2002's The Tuxedo and 2001's Rush Hour 2 opposite comedian Chris Tucker, which grossed $347 million worldwide, only cemented his status as a superstar. The story with Jackie Chan's family, meanwhile, is a little less clean-cut. 
Chan has two children, son Jaycee Chan and daughter Etta Ng. Unfortunately, Jaycee's behavior has disgraced his superstar father in the past. How could one upset the lovable Jackie Chan? Well, scroll down to find out. 
Jaycee Chan's drug troubles disgraced his dad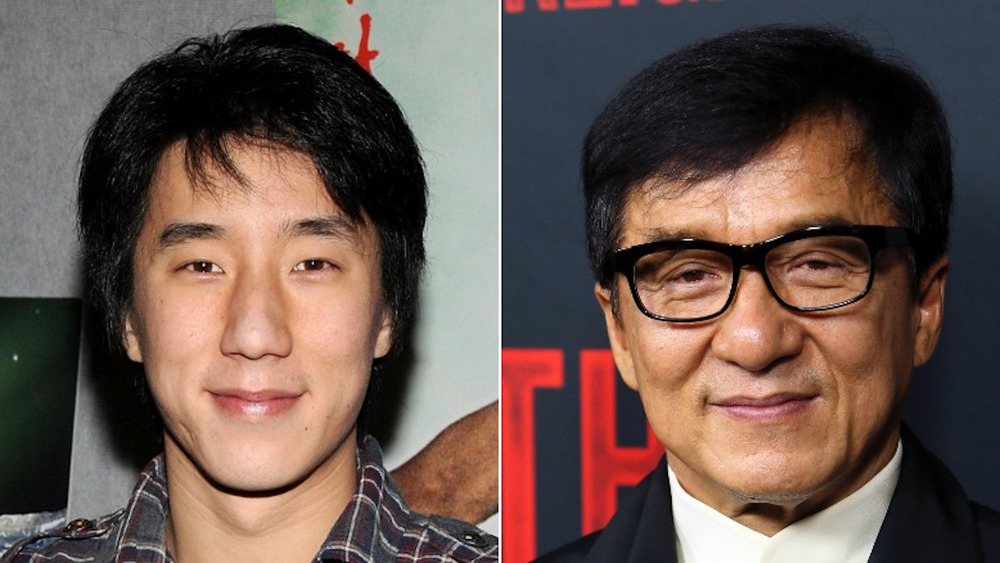 Bryan Bedder, David Livingston/Getty Images
How did Jaycee Chan deeply disgrace his father, Jackie Chan? Well, if your dad is an action superstar and "an anti-drug ambassador and deputy to the top advisory board to China's legislature," (via AP) getting busted for weed isn't the best look.
According to South China Morning Post, in 2015, Jaycee served six months out of a three-year sentence for "sheltering others to use drugs." A raid in his apartment resulted in the discovery of 100 grams of marijuana. In a public statement after his release, Jaycee apologized, stating his actions "brought a negative impact on society." His father Jackie did not go easy. Per the outlet, he didn't visit Jaycee in prison once, and didn't use his power to try to reduce his son's sentence. 
In a later statement, Jackie wrote, "When I first heard the news, I was absolutely enraged" (via TMZ). "As a public figure, I feel very ashamed; as his dad, I'm very sad and disappointed. But the person who feels heartbroken the most is his mom." Fortunately, Jackie also showed his softer side, adding, "I'm your dad and I'll always be with you. We will face the road ahead of us together." Since then, Jaycee Chan has embarked down a straighter path, living in Los Angeles and telling Today Online he and Jackie's interests have "aligned" over a shared love of movies. Aw! One stunt Jackie Chan definitely doesn't need to fake is love.
If you or someone you know is struggling with substance abuse and mental health, please contact SAMHSA's 24-hour National Helpline at 1-800-662-HELP (4357).