Ivanka Trump's Former Best Friend Reveals Why She Had To Speak Out About Her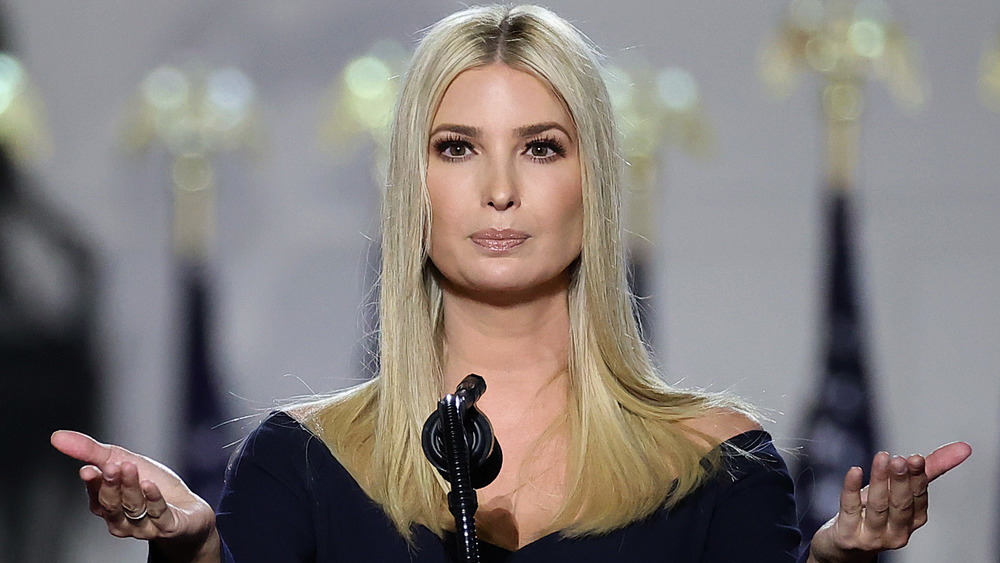 Chip Somodevilla/Getty Images
Despite President Donald Trump's disputes about the 2020 presidential election results, his term is set to officially end in January 2021 when Joe Biden will take the oath of office. Aside from Biden becoming the president of the United States and Kamala Harris becoming the vice president, there will be other staff changes, as well. Ivanka Trump, for instance, will no longer serve as the advisor to the president, obviously. 
At this point, it is unclear what Ivanka's next move will be, but her childhood friend Lysandra Ohrstrom is hoping that it does not involve a return to New York City. Ohrstrom wrote an essay for Vanity Fair titled "Ivanka Trump was my best friend. Now, she's MAGA royalty," in which she shares some anecdotes about their time as friends and how she feels about Ivanka's support of her father's policies and values. Needless to say, the two of them are no longer BFFs.
Ohrstrom revealed that she and Ivanka first met when they were classmates in seventh grade at an all-girls school in Manhattan. She shared, "We remained that way for more than a decade, more sisters than best friends." Even so, "after college, [they] started moving on increasingly divergent tracks." Regardless, the two still "remained close," with Ohrstrom serving as one of two maids of honor in Ivanka and Jared Kushner's 2009 wedding. However, soon after the wedding, their "friendship finally broke under the weight of our differences." But, why? In short, it's been a long time coming, but Ohrstrom didn't hold back on exposing the details.
Lysandra Ohrstrom shared unflattering anecdotes about Ivanka Trump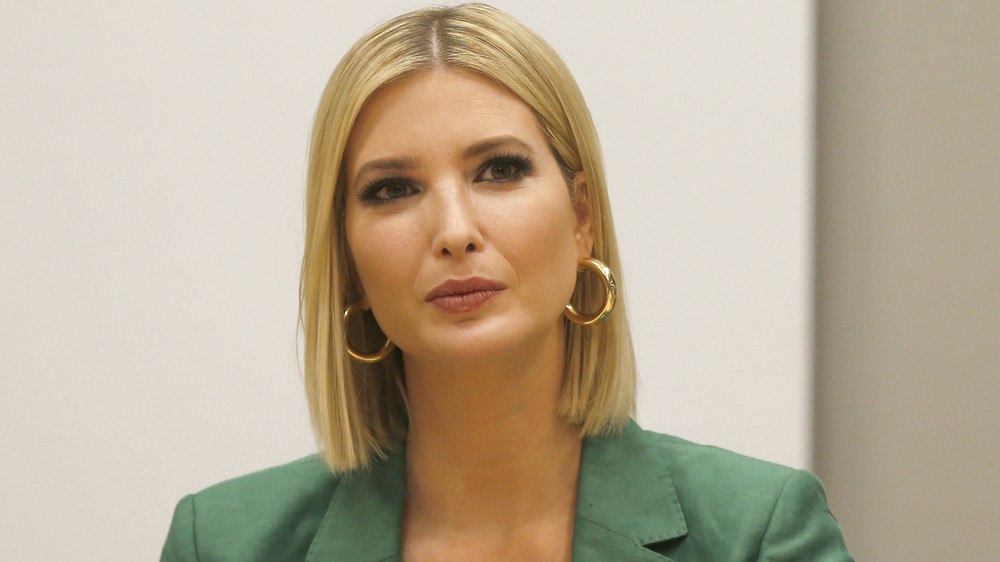 Ron Jenkins/Getty Images
Considering that Lysandra Ohrstrom has known Ivanka Trump for decades, she had plenty of stories to share in her Vanity Fair essay. Ohrstrom claimed, "Sure, [Ivanka] loved to talk about herself and was shamelessly vain, but she was also fun, loyal, and let's face it, pretty exciting." She alleged that Ivanka "would regularly relay stories of teachers or observers who had commented that she had the most innate talent they had ever seen for whatever new pursuit she was taking up." Despite what Ohrstrom perceived as faults, she felt that they "were always on the same page or up for the same adventure" until their early 20s.
However, Ohrstrom noticed some red flags by the time they reached their mid-20s. She once suggested that Ivanka read a book called Empire Falls, about someone who runs a diner in Maine, and claimed that Ivanka asked her, "Ly, why would you tell me to read a book about f**king poor people? What part of you thinks I would be interested in this?"
Ohrstrom also said that she has a necklace with her name written in Arabic, which Ivanka frequently commented on. Ivanka allegedly said, "How does your Jewish boyfriend feel when you are having sex and that necklace hits him in the face? How can you wear that thing? It just screams, 'terrorist.'" When Ohrstrom was upset that her so-called "best friend" never asked about her new job, Ivanka supposedly responded with, "I'm too busy for this s**t."
Ivanka Trump's ex-friend said 'the damage the Trump family has done is unforgivable'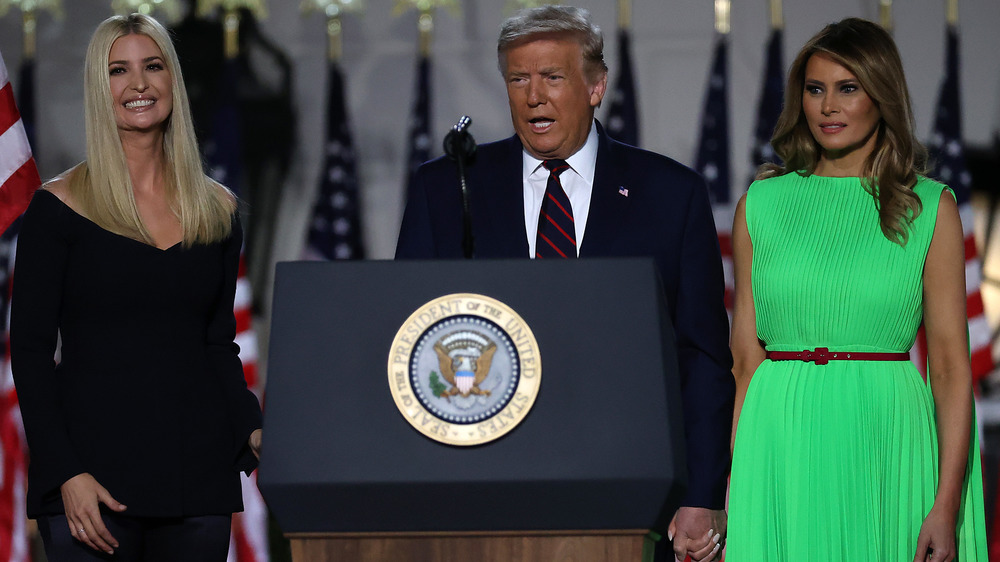 Chip Somodevilla/Getty Images
in a Vanity Fair essay, Ivanka Trump's former friend Lysandra Ohrstrom said, "After every conversation, strangers would marvel at how she had turned out so unlike her parents. There was a moment at the end of college or just after when it seemed like this more understated life of wealth and privilege might appeal to Ivanka — like she might actually veer off the track her dad had laid for her."
However, Ivanka ended up working for (and with) her father Donald Trump, which did not sit well with Ohrstrom, who wrote, "the damage the Trump family has done is unforgivable, even if perpetrated by my childhood best friend." She predicted that "Ivanka will find a soft landing in Palm Beach instead, where casual white supremacy is de rigueur and most misdeeds are forgiven if you have enough money." Ohrstrom added that Palm Beach would be "the perfect spot for her to lie low, shielded from the economic and social consequences of the policies she pursued for the past four years, the backlash against them, and from having to interact with her MAGA following."
Ohrstrom concluded, "I hope she wasn't able to drown out the applause of the city she once aspired to rule, cheering and celebrating her political downfall." Ohrstrom said she felt "shame" for "not holding my former friend to account sooner." Needless to say, they most likely agree on one thing: They will never be on the same page again.