The Crown's Emma Corrin Reacts To Criticism Over Her Portrayal Of Princess Diana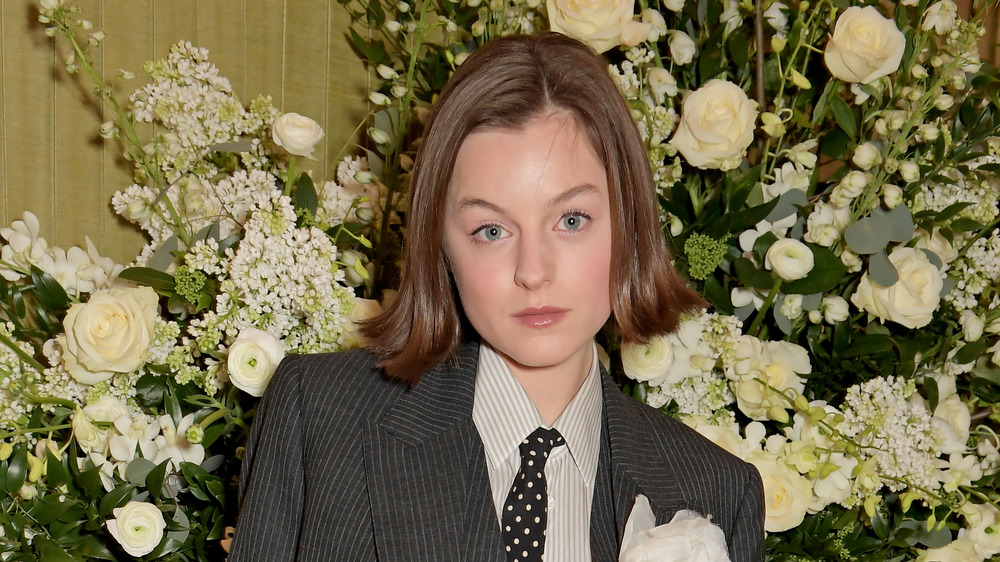 David M. Benett/Getty Images
Following the release of The Crown Season 4, fans had Mr. Moviefone on speed dial and their Rotten Tomato in hand as they sat down to critique the highly anticipated season, specifically Emma Corrin's portrayal of the late Princess Diana. Since many viewers can still vividly recall Princess Diana's marriage to Prince Charles, their split, and Diana's tragic death, this season of The Crown hits closer to home than previous ones.
As it turns out, the royals themselves — yes, the real British royal family — aren't too happy to revisit one of the monarchy's greatest scandals in history. According to The Daily Mail, Prince William is "none too pleased" with this season's storyline. "He feels that both his parents are being exploited and being presented in a false, simplistic way to make money," a source told the outlet. Additionally, the tabloid received a tip that Queen Elizabeth and Prince Philip were "angry" with their depictions in previous episodes.
With a whole slew of royals still alive and well across the pond in addition to Diana's iconic legacy in the U.S., Corrin was prepared for the backlash. "I understand why people would be upset because this is history. And even with Diana, it's still very much fresh, everything that happened," she said during an appearance on the Tamron Hall Show following her debut. "So I do really understand if people would be upset." Keep scrolling to see what Corrin has to say to those who are displeased with her performance as Lady Di.
Emma Corrin reminds critics that The Crown is nonfiction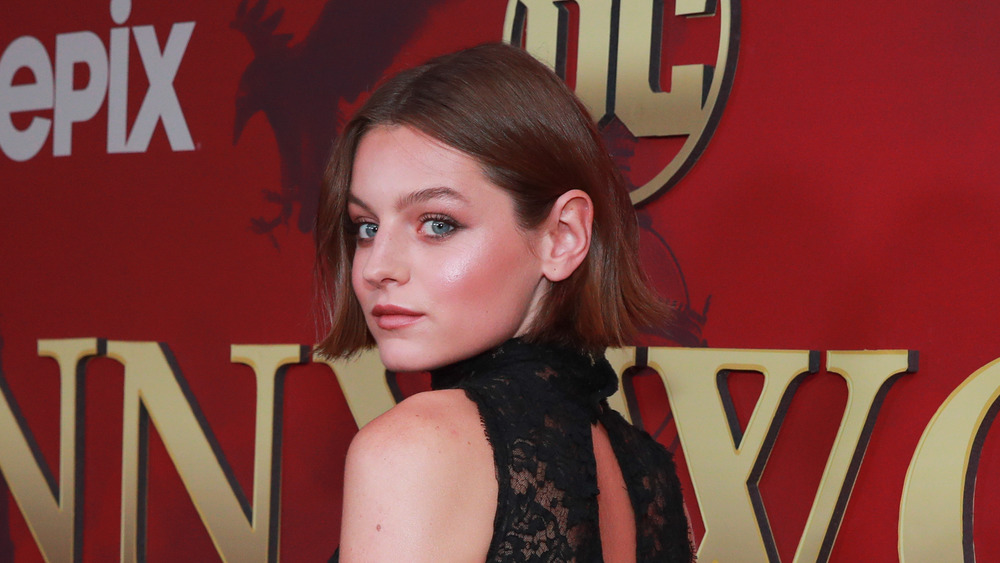 Rich Fury/Getty Images
While The Crown has been praised for its portrayal of a variety of historic royal figures and events, Emma Corrin is reminding fans the show shouldn't replace our history books and is by no means nonfiction. "We approach these people that we play as characters, which is why it's such a joyous job because Peter writes such rich and complex characters," the actress said of the show's creator, Peter Morgan, while talking with Tamron Hall. "And as an actor it's such a joy to bring a lot to them."
With the show's retelling of Princess Diana and Prince Charles' complicated marriage, people have been finding themselves taking sides. Although she is probably partial to Diana for obvious reasons, Corrin said the royal family is "incredibly complex," making it impossible for common folk like us to judge: "I think for everyone involved, it's putting people in a very unnatural position with a lot of expectation and a huge amount of pressure and duty that is very difficult to handle."
Although Corrin acknowledged that the wounds from Diana's death are still fresh, she said she "can't imagine" how sons Prince William and Prince Harry feel about reliving their parents' pasts. "I think if they would choose to watch it, then I would really hope they understand... that the series is fictionalized, and it all comes from a place of respect and love."