The Untold Truth Of Mike Wolfe's Wife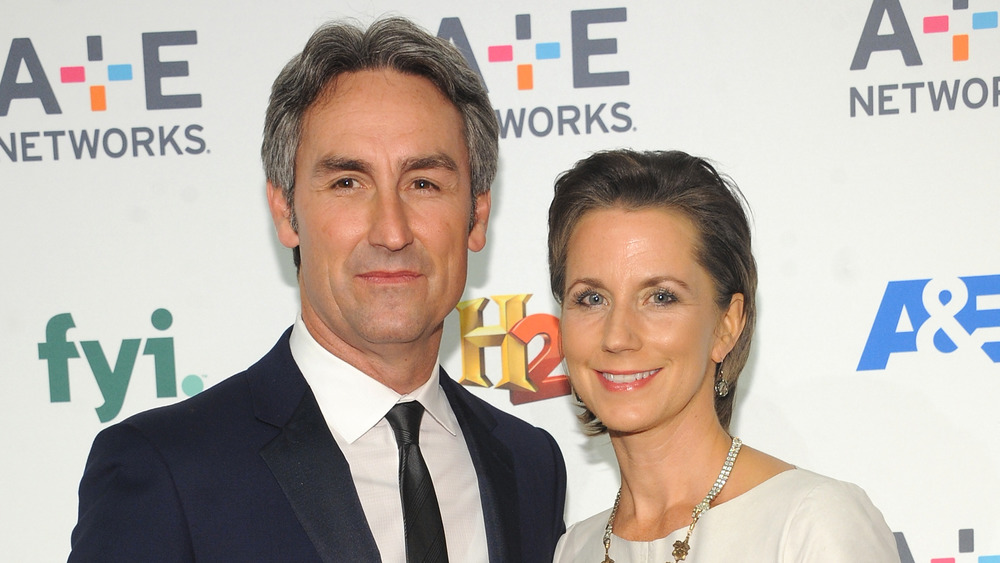 Brad Barket/Getty Images
Fans of American Pickers will know that, along with Frank Fritz and Danielle Colby, Mike Wolfe spends his time crossing the country to track down interesting antiques and collectible items that he can either keep for himself as a part of his personal collection or resell for profit. However, when he is not on the road, Wolfe is likely at home with his wife, Jodi Faeth, and the couple's daughter, Charlie.
While Wolfe may be busy with his trinket and trove treasure hunting business, as well as his reality TV gig, he can trust that Faeth will be on top of things when it comes to parenting. "As [a] mom of a twenty-four-year-old and a one-year-old, Jodi Faeth has the kind of highly honed mama instincts that come only from a lifetime of mothering," The Glow noted in a profile on Faeth from 2012, per Antique Archaeology. The Glow also explained that, if one were to visit the family's "sprawling Tennessee home," you would notice that it's "like traveling back in time" due to the fact that "there are vintage motorcycles in the living room and a classic 1960s VW van parked outside," among other fascinating finds. However, "it's the home's enveloping warmth that's most striking."
At the time, the couple had endured "a difficult labor and angst-filled year of multiple surgeries to correct" Charlie's cleft palate, and while they were "thankful for every healthy day they get to spend with" their daughter, Faeth ended up facing her own health battle in the ensuing years.
Mike Wolfe's wife, Jodi Faeth, faced a serious health-related struggle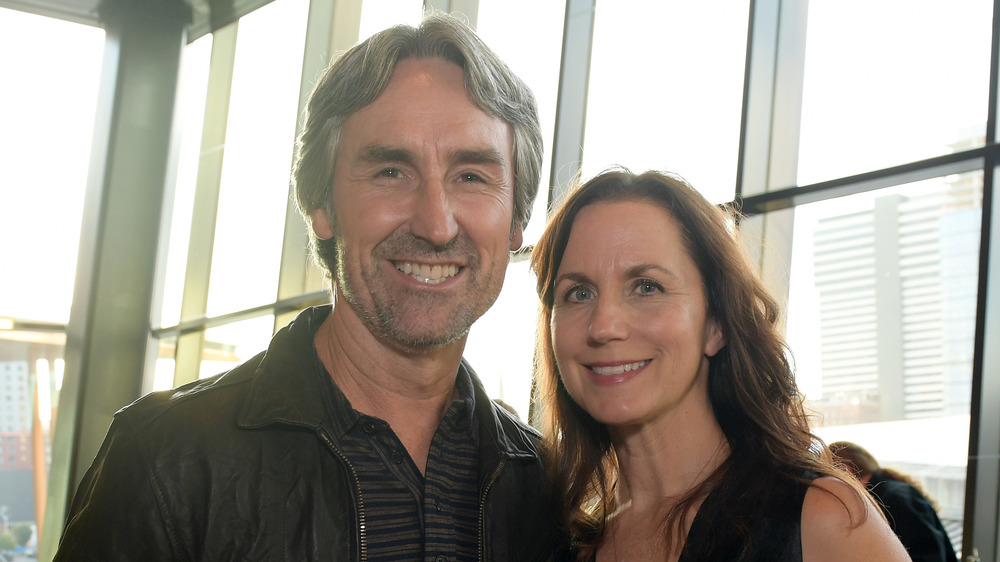 Jason Kempin/Getty Images
American Pickers' star Mike Wolfe met the woman who would become his wife, Jodi Faeth, in 1994, and they obviously hit it off because the pair "started dating shortly thereafter," according to Distractify. Explaining that the reality TV star is "usually private about his personal life," which certainly applies to his marriage, the outlet explained that "the couple has been public" regarding a health-related struggle that Faeth went up against. The Glow broke down the situation in an update on their profile of Faeth, noting that "in late December 2013, Jodi was diagnosed with stage 2 Non Hodgkin's Lymphoma."
"Believe it or not even vegan, exercising, juicing mama's get cancer," Faeth said, per The Glow. She added, "I was the last one to expect it. Life was everything I could possibly dream of then bam..."
While the diagnosis was surely scary and the treatment likely daunting, Faeth had Wolfe by her side the entire time. Indeed, on May 28, 2020, the adoring husband took to Instagram to post a photo of his wife and their daughter, Charlie, along with a caption that shared an encouraging update about Faeth's condition. "6 years cancer free today!!" he wrote, obviously thrilled about how his beloved spouse is doing these days. And when it comes to what he thinks about his wife, he made that perfectly clear, as well ,by adding the hashtag "#powermama." Sounds like they are a "power" couple to us!