What You Didn't Know About Lily Collins' Siblings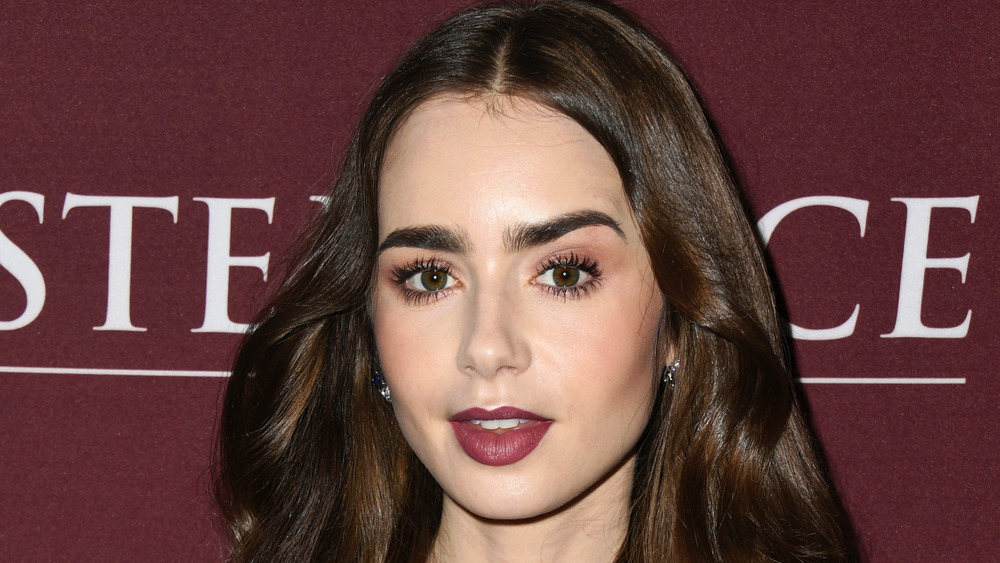 Jon Kopaloff/Getty Images
It's no secret that Lily Collins comes from an impressive family, but just how impressive may surprise you! 
Beginning with her big-screen debut in The Blind Side back in 2009, Collins has been chipping away at fame for years. She even nabbed a Golden Globe nomination in 2017. Now that Netflix's Emily in Paris has become tres popular, though, fame has struck. As the midwestern millennial Emily, thrust from her according-to-plan life in Chicago into the City of Love without an ounce of French under her beret, Collins has become a humungous star. And there's nothing ringarde about the binge-able series' success. Netflix subscribers watched over 676 million minutes of Season 1 within its first week according to The Hollywood Reporter, and the platform has already announced that Season 2 is on its way. Now that Lily Collins is a household name, it's safe to say that Paris is just the latest destination for the irresistible and distinctive-browed actress. 
Then again, "Collins" was already a household name. Her father is, of course, Phil Collins, the legendary British drummer from the band Genesis and the man behind seven No. 1 hits including "In The Air Tonight." You know, the meme-worthy song you can't help but air drum to like Mike Tyson's in that Hangover scene? Collins' last name is a part of pop culture and that's a legacy she's continuing. Her siblings are no strangers to fame, either. Here's what you didn't know about Lily Collins' siblings! 
Lily Collins' half-sister is also a successful actress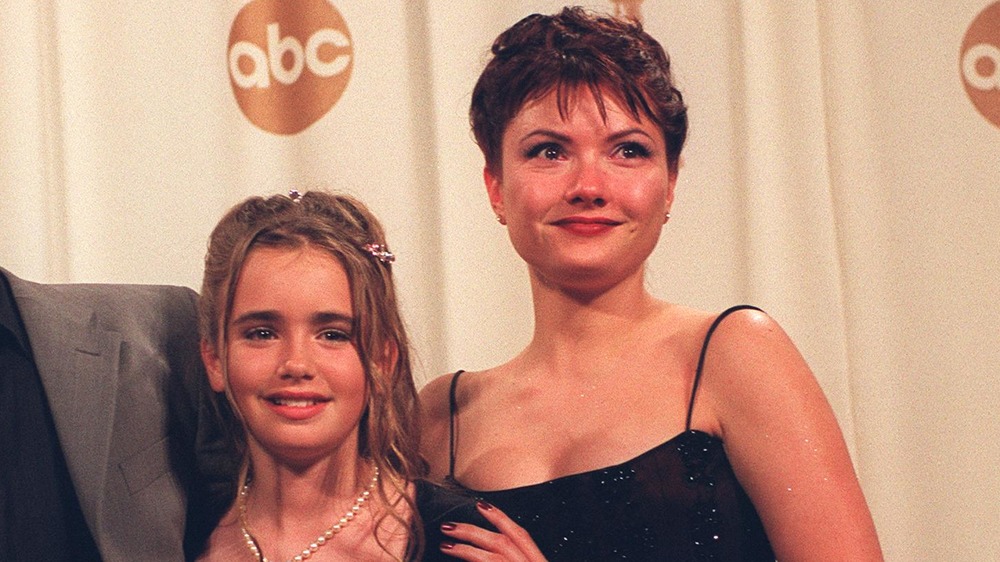 Steve W. Grayson/Getty Images
So what didn't you know about Lily Collins' siblings? She isn't the only one with showbiz experience!
Phil Collins' love life is anything but cut-and-dry. Lily's dad has been married three times and Lily is the daughter of his second marriage to Jill Tavelman, per Daily Mail. She has four half-siblings, one of whom is no stranger to the big screen. Lily's older half-sister Joely Collins (pictured above) is the daughter of his first wife, and was called "one of Canada's top actresses" by IMDB. Joely starred in the film The Final Cut alongside Robin Williams, the 2020 horror flick Brahms: The Boy II alongside Katie Holmes. She also has 40 more IMDB credits to her name. Impressive indeed!
Meanwhile, according to Rolling Stone, Lily's younger half-brother Nic Collins is on a career track closer to his pops. Nic is a budding drummer, who even joined his father on tour a few years back, including a stop at London's Hyde Park. "It's very overwhelming since we'll be playing to so many people and there's a lot of expectations," Nic said. "But I've really been helped by the guys in the band and the reception we get when we play." Older half-sibling Simon is also a seasoned musician in a band called Sound of Contact. 
Although her frequently absent father was "not the dad I expected," as Lily Collins put it in her memoir (via People), clearly, her siblings are keeping up their legacy in their own impressive ways.