Jennifer Grey Gets Big Win In Divorce From Clark Gregg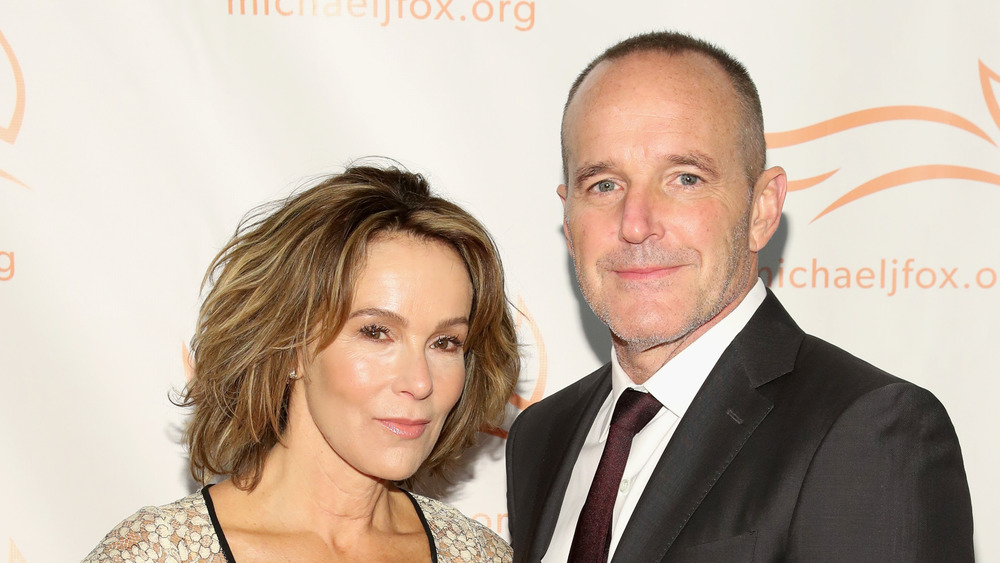 Cindy Ord/Getty Images
On July 3, 2020, actress Jennifer Grey and actor Clark Gregg broke the news of their split on Instagram. Grey wrote in a joint statement, "After 19 years together, we separated in January, knowing we'd always be a family who loves, values and cares for each other. We recently made the difficult decision to divorce, but we remain close and are deeply grateful for the life we've shared and the wonderful daughter we've raised."
Eerily foreshadowing the couple's split news was their appearance in an early 2020 story arc on the ABC sitcom The Conners. Grey and Gregg played a married couple interested in becoming a throuple with Jackie (played by Laurie Metcalf). In the final episode of their appearance on the show, the married couple decides to divorce. 
Grey is best known for her starring role in the 1987 hit film Dirty Dancing, and Gregg for his portrayal of Agent Coulson in ABC's Agents of S.H.I.E.L.D. and the Marvel Universe films. In the summer of 2000, they began dating and were married in July 2001 on Martha's Vineyard in Massachusetts. The pair has a daughter, Stella, who is 18. 
With every divorce comes the settlement talks, and it looks like Grey just scored a big win on the financial front. Keep reading for more details.
Jennifer Grey's enjoys a 'Dirty Dancing' profits win in her split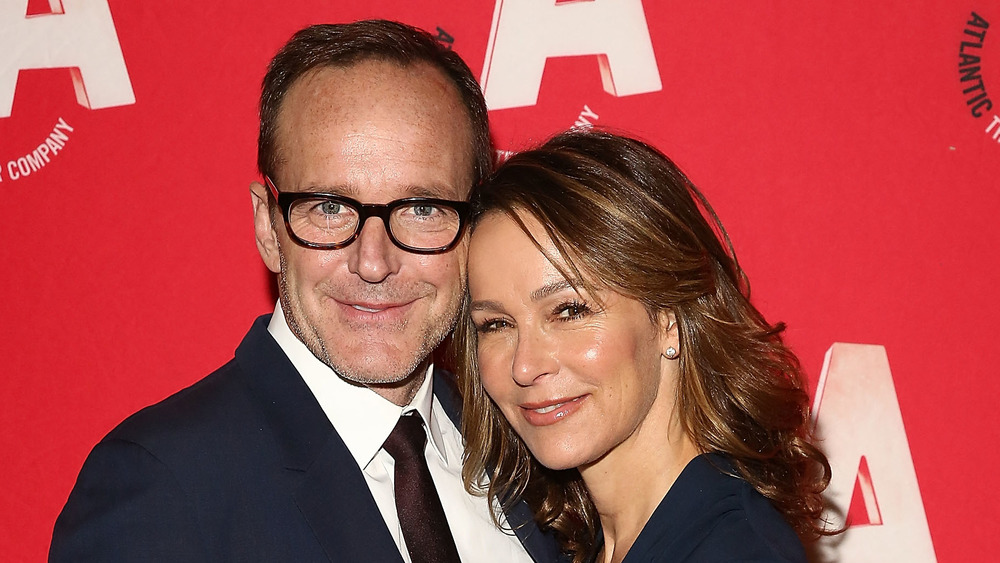 Astrid Stawiarz/Getty Images
While Jennifer Grey and Clark Gregg's divorce has been seemingly amicable, as they shared photos of each other on social media throughout 2020, the actual splitting of assets and divvying up property can be difficult for anyone. Luckily, though, that doesn't seem to be the case here. People reported they agreed to continue joint ownership of their family home for six months, but Grey will have exclusive use and possession of the property. After that, if they do end up selling the home, they will split the profits.
One major victory for Grey is that her Dirty Dancing and Dirty Dancing 2: Havana Nights residuals will be solely hers, and she will receive 100% of all earnings from those films. The couple will split the net proceeds, royalties, and residuals from more than 30 projects, including Gregg's work in the Marvel Cinematic Universe. If Gregg reprises his role in any forthcoming Marvel projects, Agent Coulson is considered his intellectual property. That said, Grey will receive 10% of any gross earnings should Gregg reprise his role in a feature film, and 5% of any gross earnings if he reprises his role in a series.
As for their daughter, Grey and Gregg agreed to split expenses for Stella until she turns 24. It's good to see that Grey and Gregg's split won't end up being one of those Hollywood horror stories in which someone ends up losing a fortune in the divorce.