Why Charli D'Amelio Is Losing Tons Of Followers On TikTok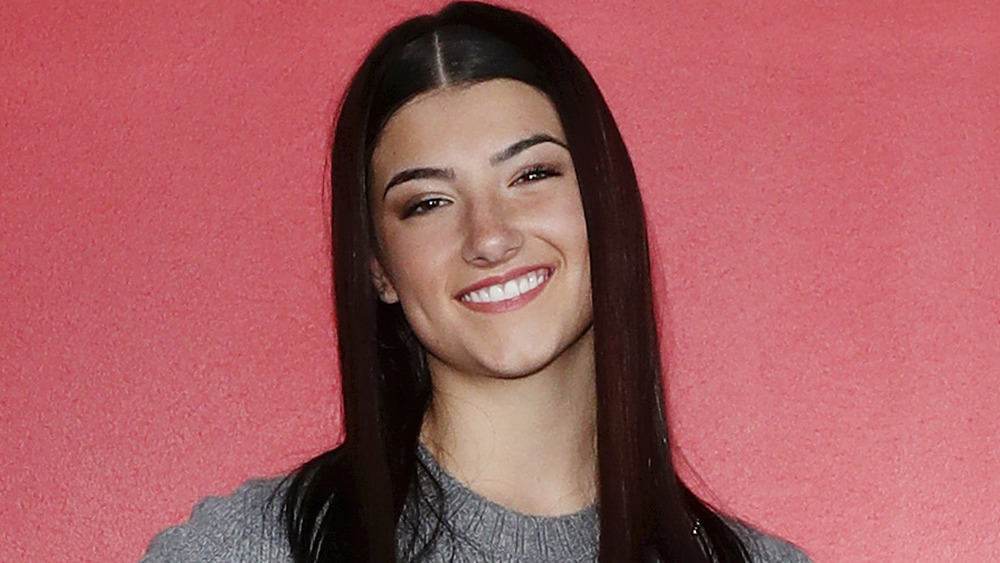 Vittorio Zunino Celotto/Getty Images
If you're an avid TikTok user, you're likely more than familiar with one of its biggest stars, Charli D'Amelio. As of this writing, she's the most-followed person on the app with close to 100 million followers. D'Amelio caught the internet's eye in July 2019 when she posted a side-by-side video of her dancing paired with a video from a user called "Move With Joy." Since then, D'Amelio has skyrocketed to stardom with her dance moves, appearing in a 2020 Sabra Super Bowl commercial and dancing in a Jennifer Lopez music video.
Her sister, Dixie D'Amelio, also has millions upon millions of followers on the platform, and their parents are active on TikTok, as well. While her rise to fame has been relatively rapid, that quick rise took a hit in November 2020, when Charli and her family were criticized for what happened on the first episode of their YouTube show Dinner with the D'Amelios. 
The video that has Charli's fans so upset is pretty non-controversial in theory, but the end result turned into a PR nightmare for the family. The video featured the D'Amelio family and beauty guru James Charles, who was their celebrity guest, having dinner prepared by their personal chef, Aaron May. Keep scrolling for more info on why fans are so upset that they have begun unfollowing Charli on social media.
A dino nugget request and rude behavior had fans unfollowing Charli D'Amelio
Charli D'Amelio and her sister Dixie's behavior had fans hitting their unfollow buttons. In the first episode of Dinner with the D'Amelios, the sisters are seen making faces at the food being served by the chef, and, at one point, Charli asked for dinosaur-shaped chicken nuggets right in front of him. Dixie is seen gagging and possibly vomiting in reaction to a snail in the paella — a typical paella ingredient — that she was eating. Later, Charli talked about how "slowly" her fanbase built up, seemingly complaining about potentially not reaching 100 million followers in a year, with James Charles responding, "Was the 95 [million] not enough for you?"
The fan backlash was swift and significant. One viewer commented, "James was the only respectful person there. That chef put his time into that food and they were mocking him." While another wrote, "there was literally no need to act like that it's just straight up rude and disrespectful." Along with negative comments, Charli's fans unfollowed her in droves, according to Vulture. The outlet reported that, at the time of publication, she had lost more than one million followers after the video debuted.
Seemingly trying to do some damage control, Dixie posted a follow-up video, stating the whole incident was a joke. She added that her family was trying to prank her into eating the snail, wanting to invoke a reaction, which is plausible. However, in the next Dinner with the D'Amelios video, you can bet that Charli and her family will be much nicer to the chef.