Celebs Who Can't Stand Rob Dyrdek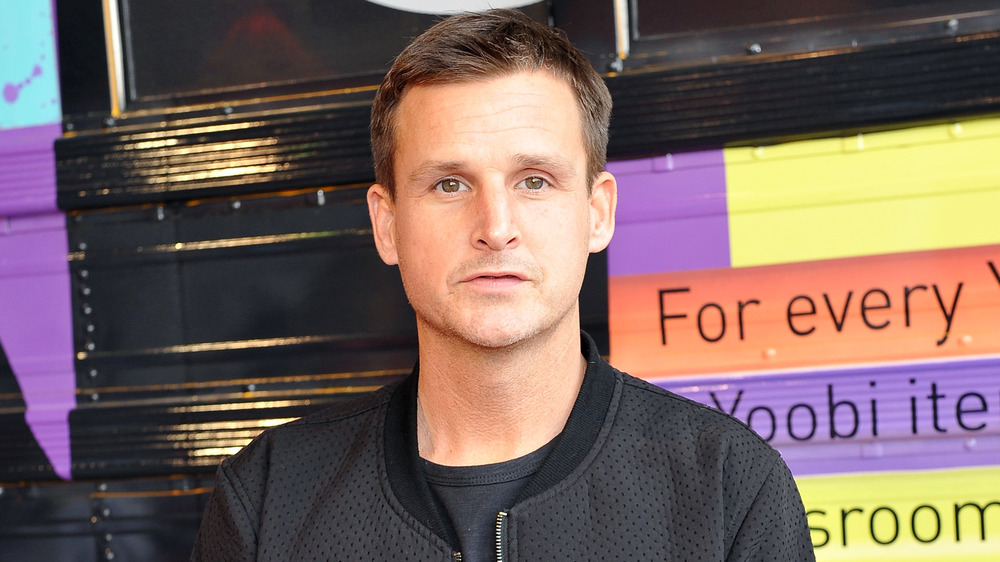 Donato Sardella/Getty Images
It may seem like there's never a dull day for Rob Dyrdek. The professional skateboarder-turned-TV personality's work schedule includes the most unconventional activities, such as sourcing viral videos, jumping off of fixtures several feet high, and zip-lining across his office. It's without question that Dyrdek's seemingly adventurous lifestyle is what made him popular on MTV. Finding success in his show Rob & Big, Dyrdek landed two other shows that would become popular: Fantasy Factory and Ridiculousness.
Based on what we see on TV, Dyrdek seems like a cool dude to hang out with. It's rare that we hear much of Dyrdek being disliked by Hollywood nor being problematic. However, Dyrdek's personality may be hit or miss for some of his comedian peers and former collaborators. For the following celebs, Dyrdek rubbed them the wrong way. Read on to find out who isn't a fan of the MTV star.
Daniel Tosh thinks Rob Dyrdek copied his TV show
When watching an episode of Rob Dyrdek's Ridiculousness, you may find similarities between his show and Daniel Tosh's Tosh.0 series. Although it's possible for the two viral clip shows to coexist in the comedy realm of television and have crossover fan bases, Daniel Tosh is not having it.
Tosh.0 aired in June 2009 on Comedy Central, and it would not be the first viral clip show — since television has seen earlier clip shows, such as the OG America's Funniest Home Videos. What makes Tosh's show so different is his efforts to add skits in between his dark banter of the internet vids. However, when Rob Dyrdek's Ridiculousness aired on MTV in 2011, Tosh totally believed the show was a rip off of his own.
According to ESPN, Tosh took his frustrations to Twitter and tweeted a shady congrats to his newest competition: "congrats @robdyrdek. new show looks very funny & familiar."
The two comedians' beef got serious after a joke went too far on Tosh's show. In 2012, Tosh filmed a skit that seemingly mocked Dyrdek and even went as far as accusing him of being a pedophile, according to TMZ. Dyrdek threatened Tosh to a fight, per TMZ, but Tosh continued trolling and tweeted, as per Grantland, "fair enough but if you have to beat me up, can we film it and put it on my show so people will actually watch it?"
Yikes — it seems Tosh knows how to push Dyrdek's buttons.
Rob Dyrdek and Big Black were at odds after their show ended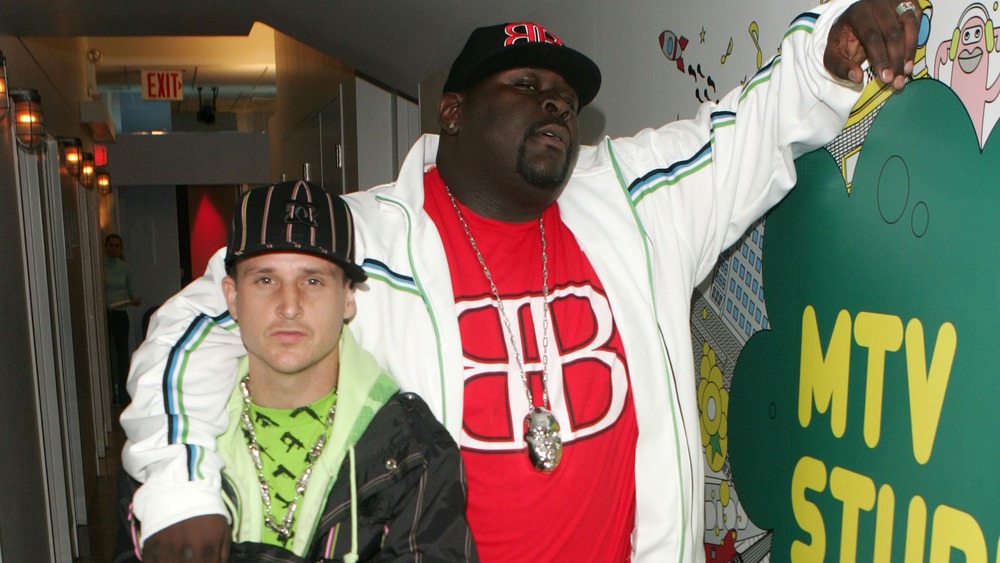 Peter Kramer/Getty Images
You may remember Dyrdek being extremely close with his former partner-in-crime, Christopher "Big Black" Boykin. From the looks of it, Dyrdek and Big's friendship was solid and beyond wholesome. Unfortunately, things took a turn for the worst after the show ended in 2008, as reported by E! News.
In later years, Big commented on his friendship with Dyrdek, mentioning that he eventually became tired of being portrayed as his sidekick rather than a partner. "As long as I was playing that slave role on Rob & Big, everything was cool," Big told 107 Jamz in an interview. "When n**** got big, got a little money in his pocket, that added to his change."
Dyrdek attributes their rigid friendship and the show's end to a "big blowout creatively." The Ridiculousness host told In Depth, "I think he didn't want to be known for ... the sidekick ... so that created a lot of that tension between me and him. Things were so tense at certain times... we ... would film some of the funniest things that we have ever done and like, be losing it, and then walk away, not talking to each other."
When Big died of a heart attack in 2017, Dyrdek tweeted about his on-and off-best friend: "We truly were brothers that lived an unexpected unforgettable adventure. I just can't fathom that it would end so suddenly. You will forever be in my heart."