The Regular Job You Probably Didn't Know Lenny Kravitz Had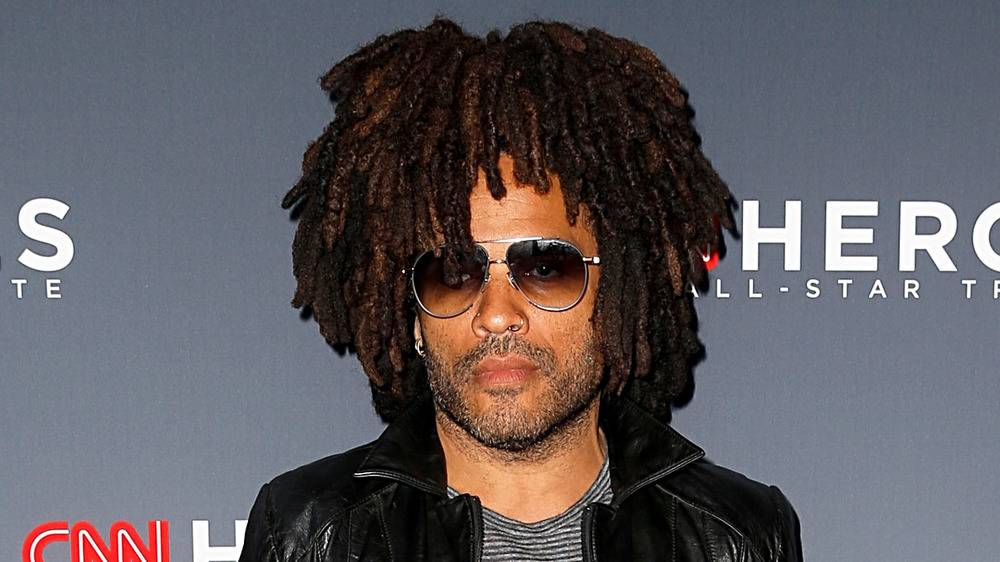 Dominik Bindl/Getty Images
Along with being Zoë Kravitz's dad, Lisa Bonet's ex, Jason Momoa's buddy, and Al Roker's second cousin (seriously), Lenny Kravitz is a music industry icon. He's taken home multiple Grammy Awards, including the Best Male Rock Vocal Performance honor for "Fly Away" in 1998, "American Woman" in 1999, "Again" in 2000, and "Dig In" in 2001 — yes, he nabbed the award four years in a row! He also won an MTV Video Music Award in 1993 for "Are You Gonna Go My Way," not to mention a slew of nominations. Beyond that, you've surely rocked out to "It Ain't Over 'Til It's Over," "Can't Get You Off My Mind," and "Mr. Cab Driver." Obviously, the star has had a hit-filled career, which might be because it seems like there was never a time in his life when he wasn't engaged in his music.
"Even as a toddler, Kravitz was musical," writes The Guardian. "He would bang on utensils in the kitchen and learned to play piano, guitar, and drums while growing up in New York City." After his family moved "to Los Angeles when his mother, Roxie Roker, landed a role in the sitcom The Jeffersons," and he graduated high school, he ended up working as a session musician. "I was the guy you hired to make your demos," he told the outlet, "I did whatever I had to do to survive."
While Kravitz now has the ability to do whatever he wants, you might be surprised by his other job.
Lenny Kravitz's 'definitive style' has come in handy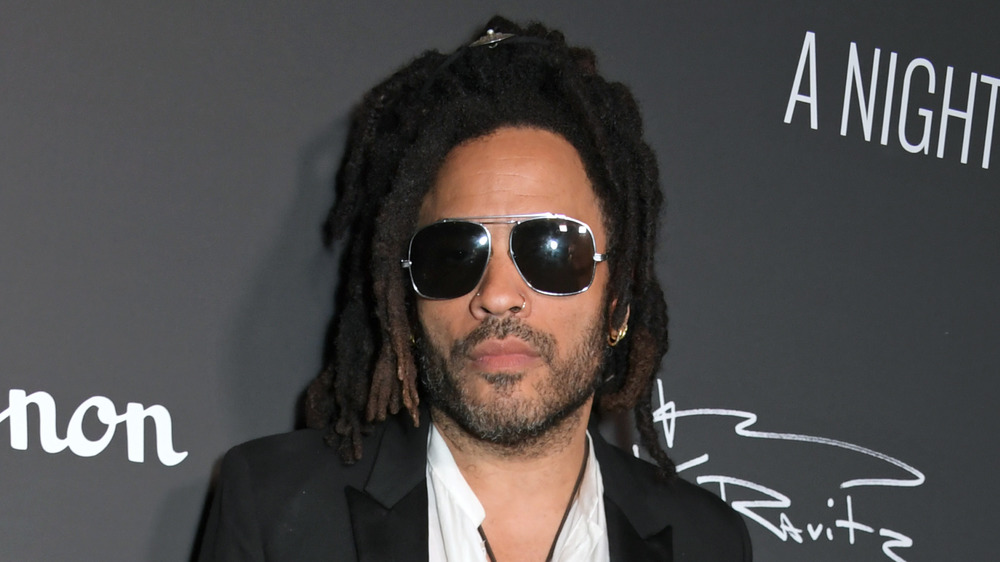 David M. Benett/Getty Images
Along with being a star in the music scene, Lenny Kravitz is known for his "brilliantly extra" style, as Vogue puts it. While that might make you think that he's the perfect candidate to use his aesthetic sense for clothing, he's instead become a different kind of designer. In 2003, the star founded Kravitz Design and has taken on various projects including "wallpaper for Flavor Paper, furniture for CB2 and Kartell, door levers for Rocky Mountain Hardware, a chandelier for Swarovski, a watch for Rolex, public spaces for Miami's Paramount Bay condo building, and penthouse hotel suites for SLS South Beach," according to The New York Times. Indeed, when a condo building was being planned in New York, Kravitz was brought on because those behind the project "wanted a designer who ... exuded an aura of downtown cool."
When Kravitz's company agreed to the job, it was a stroke of luck for Dan Hollander, who was behind the project, because, as he noted, "They're kind of choosy about what they take on." However, the star seemed to be totally on board once he was involved and lent his signature style to what was being brought about on what would be "his first multiunit residential project."
"We definitely wanted to mix several different things together to get a more sensual feel," Kravitz told the NYT. "Things you can touch and feel. I wanted it to be moody, sexy, warm." But what exactly does that look like?
Lenny Kravitz's interiors are all about juxtaposition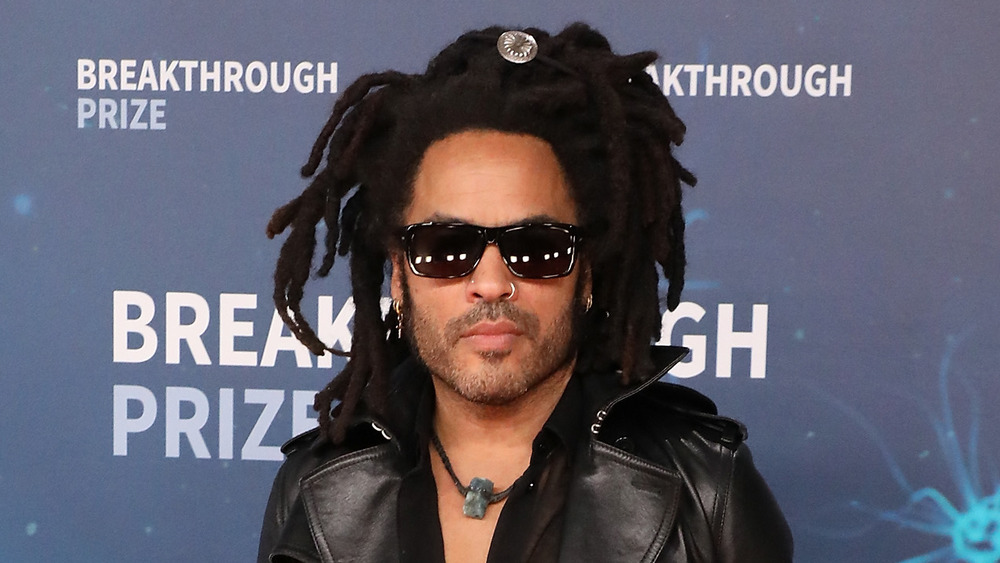 Taylor Hill/Getty Images
When Lenny Kravitz's company, Kravitz Design, was hired to handle the eye-pleasing touches for a building filled with luxury condos in New York City, having a well-known and stylish celebrity behind the project surely helped to justify the cost. Because we know you're curious, The New York Times noted in 2017 that "[p]rices start at $1.695 million for a one-bedroom and run up to $15.5 million for a four-bedroom penthouse." So, what do you get for that kind of money?
"It's really about trying to capture some of that original downtown feel that I experienced in the '80s," Kravitz explained. "I remember when it was all my friends squatting in lofts that now cost $10 million." With that inspiration in mind and with the understanding that, and the NYT points out, "buyers who spend millions of dollars on an apartment typically desire a level of polish absent from abandoned lofts," Kravitz's "strategy was to juxtapose rough and refined surfaces and install materials in creative ways."
That resulted in a concrete ceiling and "a shimmering wall of mirror and iridescent mosaic tile" in the building's lobby as well as a floor that's made up of "four different types of natural stone set in a geometric pattern." The units feature "matte white lacquer and elm millwork" as well as "dark titanium travertine walls and flooring" in the master bathrooms, and "French-vanilla marble," which honestly, sounds just as about as snazzy as you'd expect.