The Rock Star You Didn't Know Was Al Roker's Cousin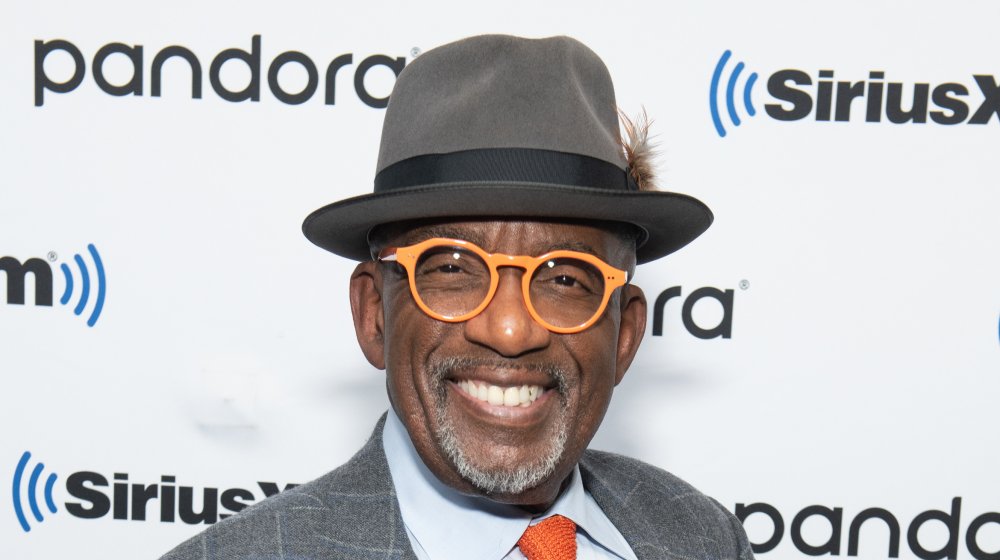 Noam Galai/Getty Images
As a fixture on Today for 25 years, there aren't many celebrities Al Roker hasn't met. Between Today, Saturday Night Live, and various late-night shows, countless politicians, actors, musicians, athletes, and viral video stars pass through the halls of 30 Rockefeller Plaza in New York City frequently — so frequently that for those that work there, seeing a famous person is hardly memorable.
For Al Roker, though, there's a particular reason that meeting celebrities isn't a big deal, and it's not because he appeared on Late Night With Conan O'Brien over 30 times. It's because Roker is related to a family that has been in show business for decades, spanning generations. Al Roker is the first cousin, once removed of Roxie Roker, the actress best known for playing Helen Willis on The Jeffersons. Roxie spent 23 years married to television producer Sy Kravitz, and together they produced a son: rock star Lenny Kravitz.
Al Roker and Lenny Kravitz are second cousins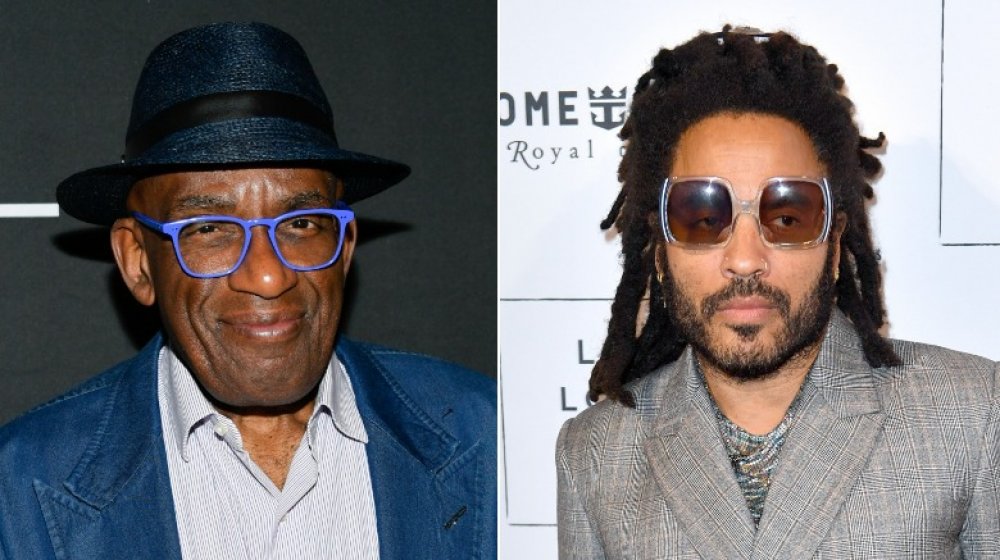 Mike Coppola, Jason Koerner/Getty Images
Despite both of them spending decades in the public eye, it seems the fact that Al Roker and Lenny Kravitz are cousins did not really come to light until 2011. Roker was the subject of a "25 Things You Don't Know About Me" article in Us Weekly, in which he revealed that they were cousins, then joked, "By admitting this in public, I forfeit a monthly stipend to keep this fact quiet." Even if Roker himself wasn't all that impressed with the fact, his Today costars certainly were. Roker played it coy, saying, "Kids think it's cool."
Roker and Kravitz had a mini-family reunion in 2020, when the musician made an appearance on Today. "Many people get Lenny Kravitz and I confused, especially when his shirt is off," Roker joked before Kravitz revealed another connection the two share. Kravitz explained that his parents actually met at Roker's place of work, 30 Rockefeller Plaza, where Roxie Roker was a secretary before making it as an actress. Who would have thought that almost 60 years later, their offspring would be sitting in the same spot?