How Plastic Surgery Damaged Tara Reid's Career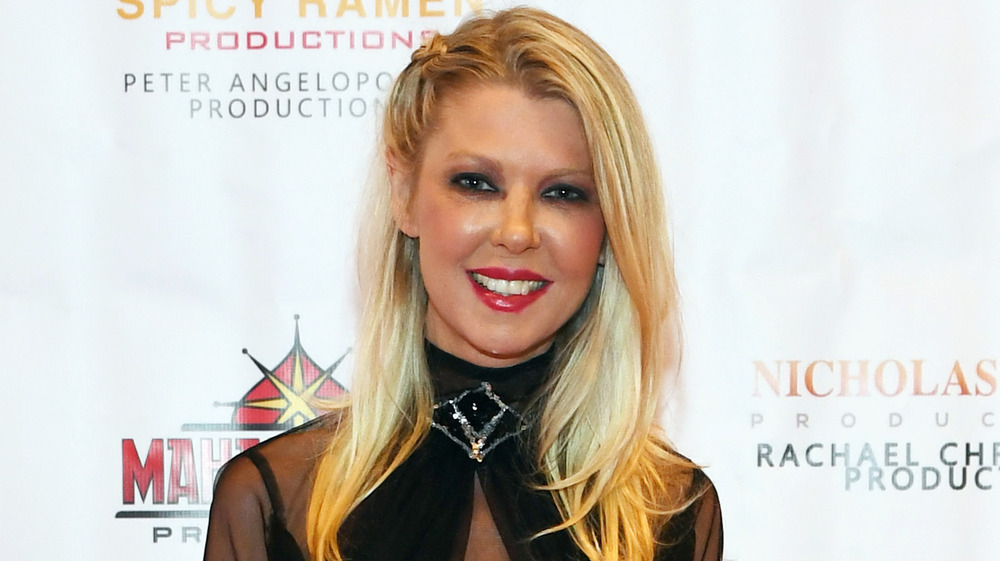 Denise Truscello/Getty Images
There's no doubt that actress Tara Reid was one of the "It Girls" of the late 1990s and early 2000s, playing the beautiful girl next door in several popular films. However, getting plastic surgery derailed her career in a way that she did not see coming.
Reid first got her big break in 1998 in the cult classic The Big Lebowski, before landing one of her most well-known roles in another fan favorite, American Pie. After that, it seemed like Hollywood could not get enough of the beautiful blonde and she continued to star in several movies, including the sequel to American Pie, Van Wilder opposite Ryan Reynolds, and My Boss's Daughter with Ashton Kutcher. Yet, during this time, Reid was also getting media attention for all the wrong reasons, creating more of a party girl image, than that of an actress. According to Us Weekly, Reid told Rolling Stone in 1999 that, "when I go out to drink, I really drink. I black out sometimes. I don't know how I manage my life when I black out, but I still function and just keep going."
But it was not just the partying that hurt the Josie and the Pussycat star's career. Reid attributes a lot of blame to getting plastic surgery. She went under the knife for breast implants and liposuction in 2004 and, because those surgeries were botched, Reid had problems landing roles. She told People in 2008, "In my American Pie days, everyone was kissing my butt. I didn't realize how good I had it. But the second things go down, no one cares." Keep scrolling to find out what went wrong with Tara Reid's procedures.
Tara Reid 'lost a lost of work' thanks to her botched plastic surgery procedures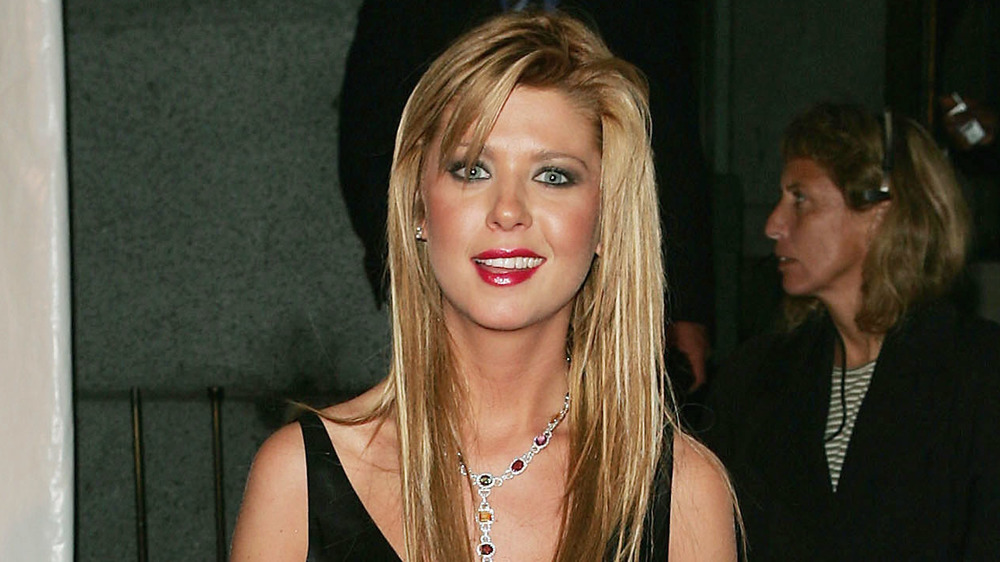 Peter Kramer/Getty Images
Actress Tara Reid claims breast implants and liposuction surgeries left her with disfigurements that damaged her career. According to CBS News, she explained the damage caused by her 2004 plastic surgeries to Us Weekly, saying, "My stomach became the most ripply, bulgy thing. I had a hernia, this huge bump next to my bellybutton. As a result, I couldn't wear a bikini. I lost a lot of work." The Sharknado star added that, after the procedures, she knew something was wrong, but she never thought she would be left deformed. 
Reid explained, "After six months of 'it's going to get better,' it started to get worse and worse. I never thought I would have nipples that looked like this." Not only did Reid lose work, but a wardrobe malfunction on the red carpet at Diddy's 35th birthday party in 2004 resulted in her botched breasts going viral, leaving her "devastated." 
"When I realized it, I cried and begged the photographers not to print it, but it was everywhere ... I was on the websites as having the ugliest boobs in the world," she said. Reid reportedly ended up getting those surgeries reversed in 2006, but the damage was apparently already done to her career and her confidence. When asked if she would get more plastic surgery to fix the scars, Reid told People years after the initial surgery, "I'm scared about getting surgery ever again. It's like surviving a plane crash and getting on a plane again. [My stomach scars] are my battle wounds; boom, that's it."