Strange Things That Resurfaced About Ryan Reynolds And Scarlett Johansson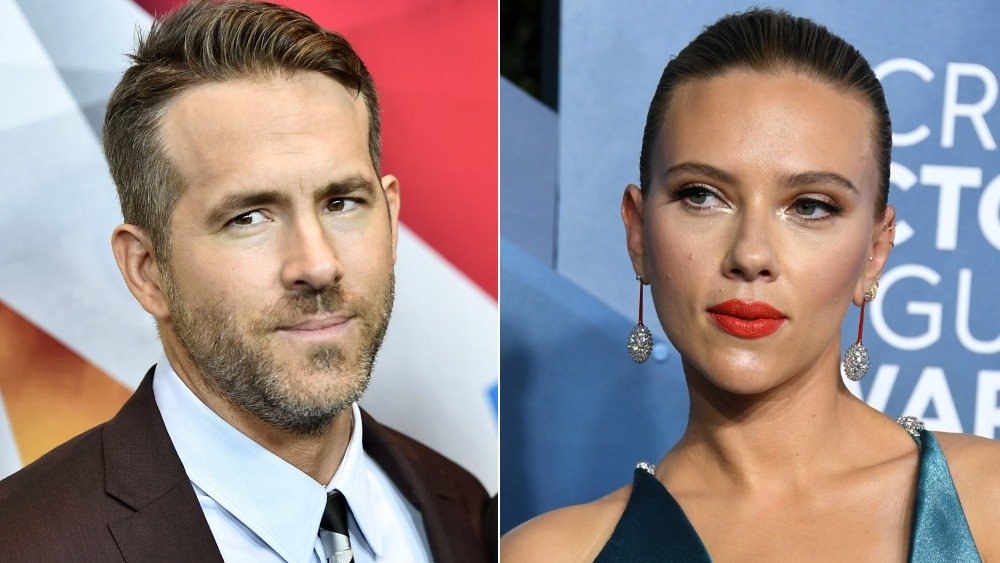 Steven Ferdman, Jon Kopaloff/Getty Images
Here's a Marriage Story you may have forgotten: Scarlett Johannson and Ryan Reynolds. Yes, the A-listers and fellow Marvel action heroes began publicly dating in April 2007 before saying "I do" in September 2008, per E! News. "They're both thrilled," Johansson's rep told People at the time. But ... were they?
Unlike Hollywood power couples John Legend and Chrissy Teigen or, say, Reynolds and Blake Lively, these two weren't exactly "marriage goals" — at least, not publicly. In fact, according to Elle, the actors stayed extremely mum during their marriage. You would be hard pressed to find a photo of the two together at a press event or an interview where they gushed about each other. 
After three years of marriage, the two split in 2011. Since then, much more has come out about the once buzz-worthy marriage that's seemingly been forgotten. So what exactly went down between Black Widow and the man inside the Deadpool suit? 
The heavyweight actors have seemingly gone on to find happiness elsewhere in equally high-profile pairings. As of this writing, Johansson is engaged to Saturday Night Live golden boy Colin Jost, and Reynolds is married to Blake Lively. So while they're both in seemingly better places these days, let's take a closer look at Scarlett Johansson and Ryan Reynold's forgotten marriage and what's come out about it since they went their separate ways.
There was a 'lack of warmth' between Scarlett Johansson and Ryan Reynolds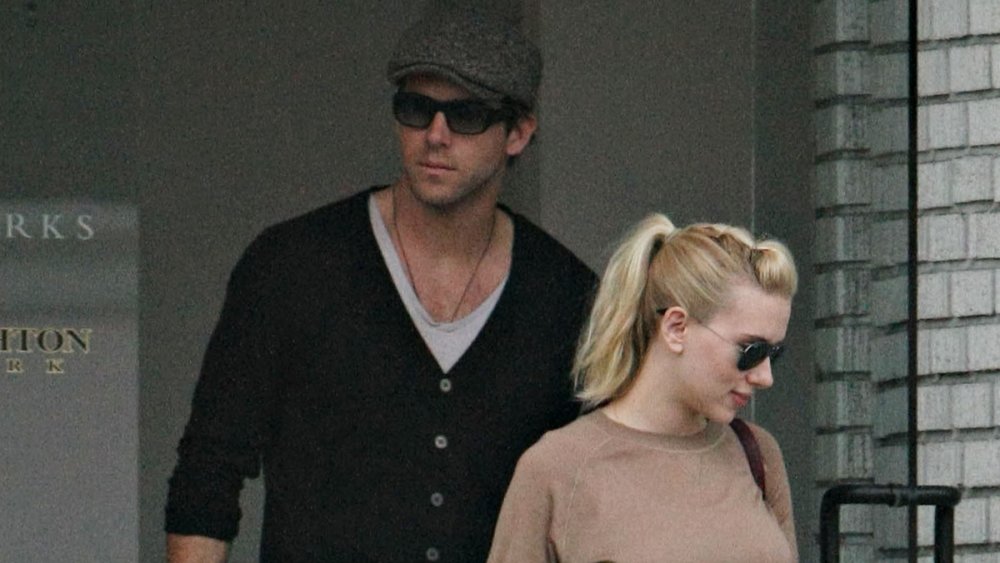 BACKGRID
Simply put, it seemed that, from the start, Scarlett Johansson and Ryan Reynolds' relationship was a bit odd. According to E! News, the two tied the knot just months after publicly confirming their engagement with zero — and we mean zero — fanfare at a wilderness retreat in Vancouver, B.C. No photos leaked from the event, let alone a wedding dress moment. Also peculiar, the couple kicked off their journey together with a special wedding gift from Samuel L. Jackson: 10,000 bees. Yes, that was his gift, per Metro. That's certainly one way to start a marriage.
Even after the two celebs walked down the aisle, they continued to keep their personal lives relatively private. That being said, Johansson went on to discuss the relationship and its challenges with Time Out in December 2009. "We have no time for dates," she said (via E! News). "We work and then go home and — I, anyway — just stare at the wall for a few hours before I go to sleep." Fun!
It also seemed like their personalities were clashing. "They're both strong-willed and stubborn people. There was a lack of warmth between them that was troubling," an insider told In Touch Weekly (via the Daily Mail). The source continued: "[Reynolds] said it sounded like she was yelling at him every time she talked to him. When Scarlett visited Ryan when he was filming The Proposal, she was screaming at him in his trailer — going nuts." Yikes.
At 23, Scarlett Johansson didn't 'have an understanding of marriage'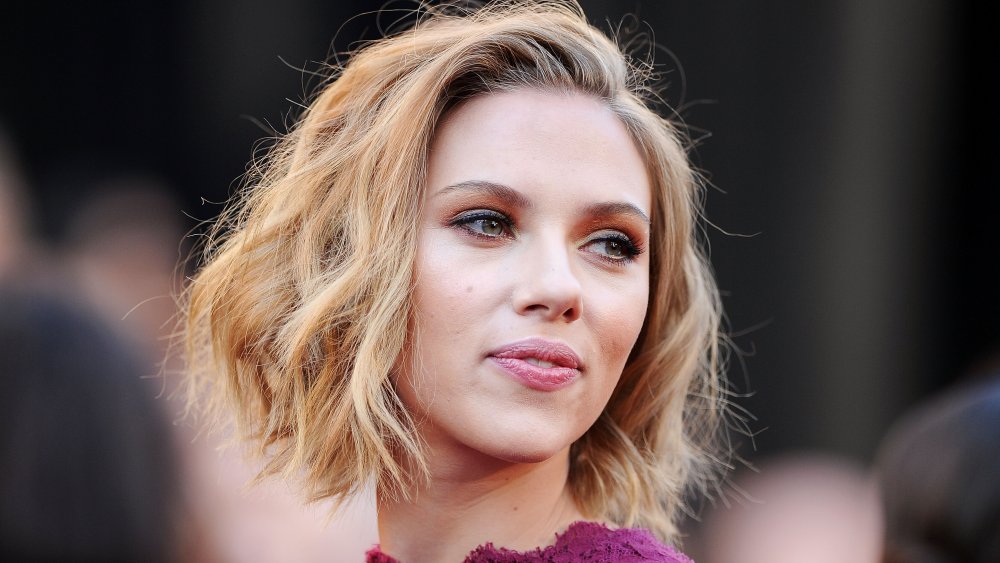 Jason Merritt/term/Getty Images
Perhaps, Ryan Reynolds and Scarlett Johansson simply weren't ready. In a 2019 Vanity Fair interview, Johansson seemingly noted that she felt unprepared for the road ahead. "... [T]he first time I got married I was 23 years old," Johansson said. "I didn't really have an understanding of marriage." 
She added, "Maybe I kind of romanticized it, I think, in a way." But it doesn't seem Johansson looks back at things with ill-will, saying the relationship was a growing period for her. "It's a different part of my life now," she said. "I feel like I'm in a place in my life, I feel I'm able to make more active choices. I'm more present, I think, than I've been before."
It's worth noting that Johansson and Reynolds went public with their relationship mere months after Reynolds and his then-fiancé, Alanis Morissette, called of their engagement, per E! News. Perhaps, Reynolds was eager to pick up where he had left off.
After months of media speculation, the pair quelled rumors in December 2010 when they released a statement announcing their separation. The statement read (via People): "After long and careful consideration on both our parts, we've decided to end our marriage. We entered our relationship with love and it's with love and kindness we leave it. While privacy isn't expected, it's certainly appreciated." 
Their marriage seemingly ended as it began: very, very private.