The Real Reason Tiffany Haddish Wants To Foster Children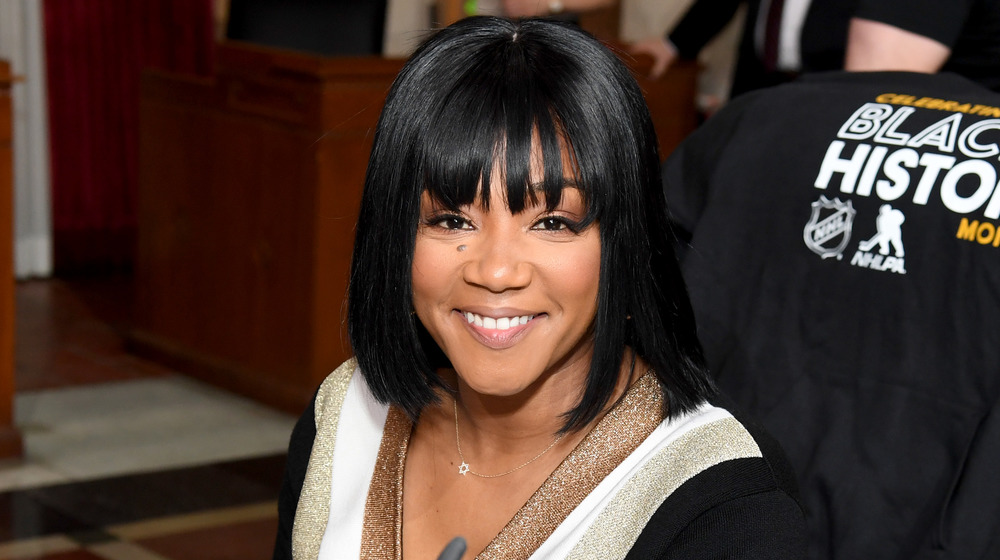 Kevin Winter/Getty Images
Tiffany Haddish may be known for her hilarious role in Girls Trip, her standup comedy series They Ready, and her lovable personality, but it's her childhood story of strength and perseverance that has made Haddish such a likable force in entertainment. Aside from her memoir, The Last Black Unicorn, where Haddish first gave fans intimate details into her past, the comedian spoke to her boyfriend, rapper Common on his podcast Mind Power Mixtape to share more about how her past has made her want to foster children.
"It wasn't that I didn't want to know how to read, it was that I thought I was stupid," said the celebrity, reflecting on growing up in the foster system and not learning to read until she was in high school (via E! News). "I thought I was dumb because that's what I was being told on a regular basis. When your parents are telling you that stuff, you believe that stuff. It really affected me, and it still does to this day. But I have a different way to communicate with myself."
Since Haddish has found her way to self-confidence despite past abuse, the comedian now wants to help other children like her.
Tiffany Haddish wants to teach foster children 'survival skills'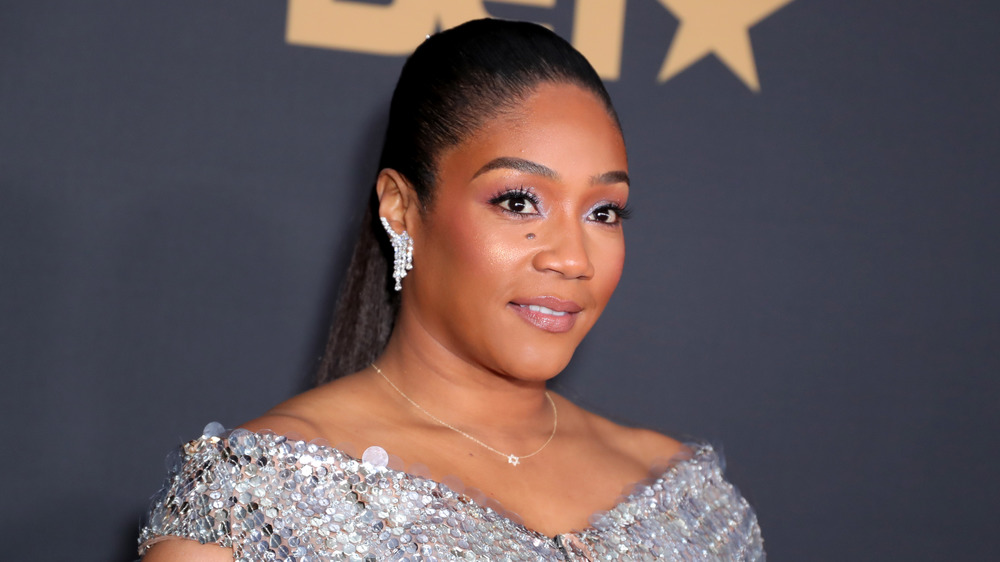 Leon Bennett/Getty Images
Tiffany Haddish has turned her past trials and tribulations into a major success story, and the comedian is ready to pass on her knowledge to others like her. In an interview on Mind Power Mixtape, the podcast that just so happens to be hosted by Haddish's boyfriend Common, the celeb opened up to her boo about her plan to foster children in the near future.
"I just want to bring survival skills, share everything I know with them," said Haddish (via E! News). "I definitely want to either foster kids or adopt and get them at seven — where they know how to use the bathroom, they can communicate, tell you they're hungry."
The actress hopes to encourage young foster children and give them what she didn't have growing up in the foster care system herself.
"They should have some manners. If not, they can learn them... you can mold their mind," said Haddish in the podcast. "I want the child to know, 'Hey, I chose you to be here with me and I want to give you all the knowledge that I have.'"