The Truth About Rudy Guiliani's Son's COVID-19 Diagnosis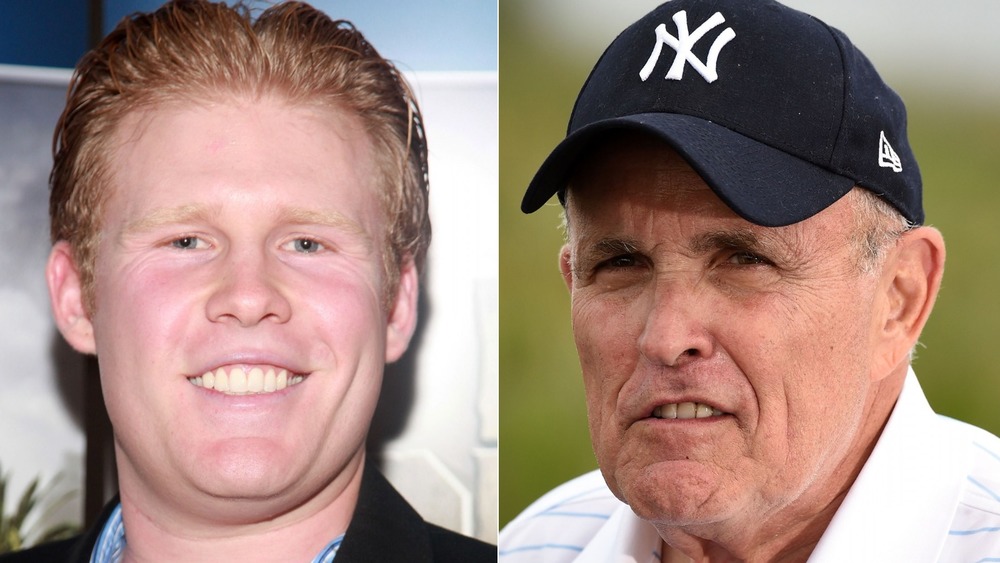 Astrid Stawiarz, Andrew H. Walker/Getty Images
Rudy Giuliani's son Andrew was diagnosed with COVID-19, making him the latest member of the White House staff to contract the virus. On Nov. 20, 2020, Andrew Giuliani tweeted: "This morning, I tested positive for COVID-19. I am experiencing mild symptoms, and am following all appropriate protocols, including being in quarantine and conducting contact tracing." Donald Trump Jr. was diagnosed with COVID-19 on the same day as the younger Giuliani.
USA Today reported that Andrew, a special assistant to President Donald Trump, attended a press conference on Nov. 19, 2020 with his father and other attorneys for Donald Trump. The crowded press conference focused on the president's efforts to legally contest the 2020 presidential election. The younger Giuliani claimed to The New York Post that he "had a mask on the entire time" during his dad's event. However, he noted that he did not wear a mask during a Rose Garden event the previous week.
The Los Angeles Times reported that the prevalence of COVID-19 in the White House is no surprise to "public health officials who have balked at the White House's lax approach" to the coronavirus. Dr. Joshua Sharfstein, from Johns Hopkins University's school of public health, told the outlet: "The administration was cavalier about the risks of the virus for themselves and for the country. And that's one reason why we have so many cases."
With Andrew Giuliani officially in quarantine, let's take a closer look at Rudy Giuliani's son.
Andrew Guiliani's original claim to fame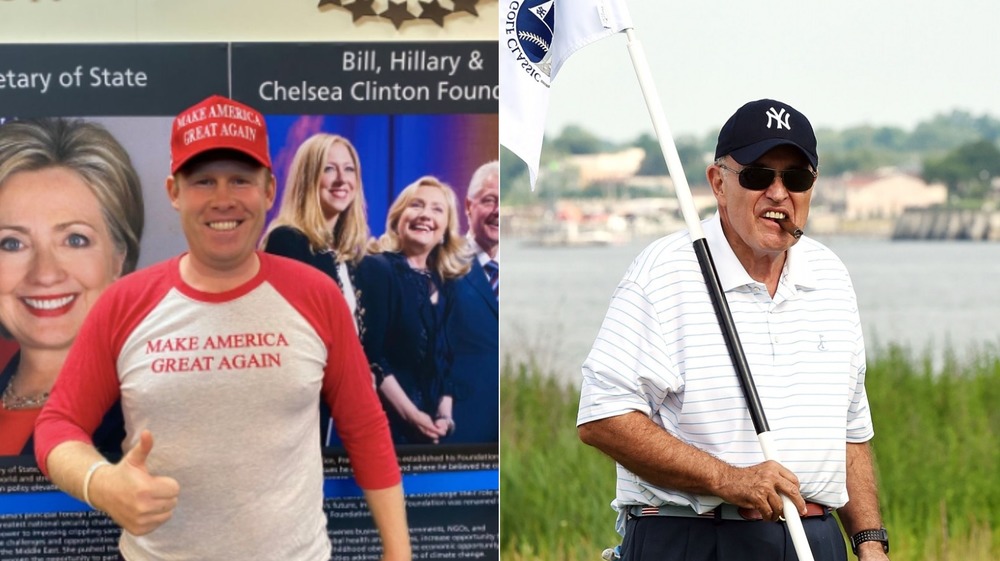 Andrew H. Walker/Getty Images
Andrew Giuliani made national headlines after he tested positive for COVID-19, adding his name to the growing list of infected White House staffers. Andrew is known primarily as the son of Rudy Giuliani, the former Mayor of New York City and personal attorney to President Trump. But Andrew first made the national news when he was in college. According to The New York Times, the younger Guiliani "sued Duke University for kicking him off the college golf team." Before landing his gig at the White House, he held down a job in sales and marketing at a financial firm in New York.
Andrew joined the White House in 2017, per the Times, working in the Office of Public Liaison and Intergovernmental Affairs. In November 2019, CNBC reported that he'd been promoted with a new official job title, Special Assistant to the President and Associate Director of the Office of Public Liaison. As a sports liaison, Andrew's duties included coordinating sports team visits to the White House. The outlet noted that the White House paid Andrew a $95,000 salary after multiple bumps in pay since 2017.