Why Doja Cat's AMA Win Was So Controversial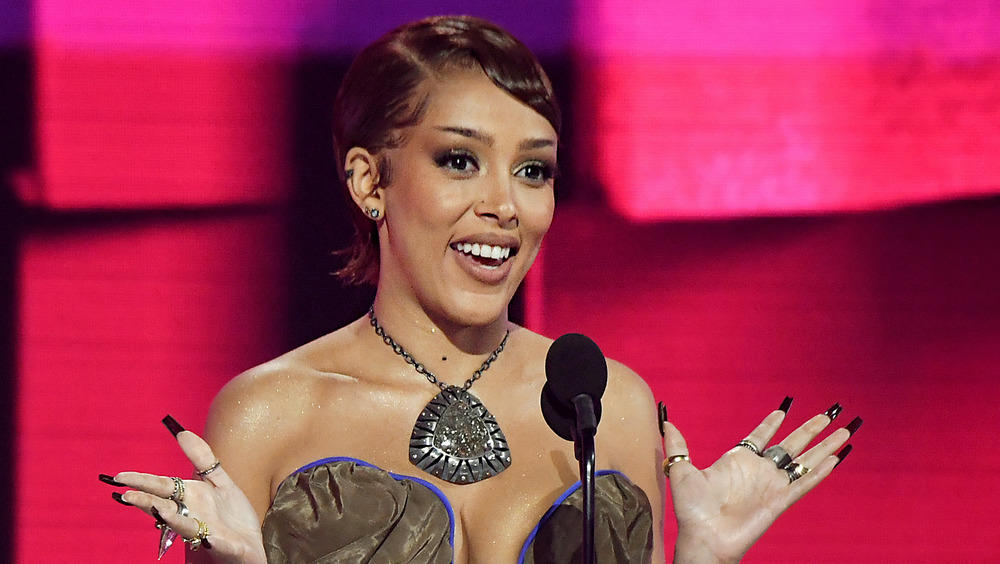 Kevin Mazur/Getty Images
Surprisingly, one of the most controversial moments of the 2020 American Music Awards wasn't that Nelly tried to make a full-on comeback, but that Doja Cat won for favorite female soul/R&B artist. In addition to winning that award, Doja Cat was nominated for three other AMAs: new artist of the year, favorite music video, and favorite album soul/R&B. Her win in the soul/R&B category did not go over well with viewers, who felt it was a stretch to categorize her songs in the genre, especially since she was up against the likes of Summer Walker and Jhene Aiko.
One person summed up everyone's thoughts on Twitter, writing: "Doja cat winning a 'Soul' & 'R&B' category over Summer Walker and Jhene Aiko?" with an accompanying think-face GIF. Another person added, "They really gave female R&B singer of the year to Doja Cat?????? Instead of Jhené Aiko or Summer Walker." The shocked reactions didn't stop there. 
Seemingly no one approved of Doja Cat's soul/R&B win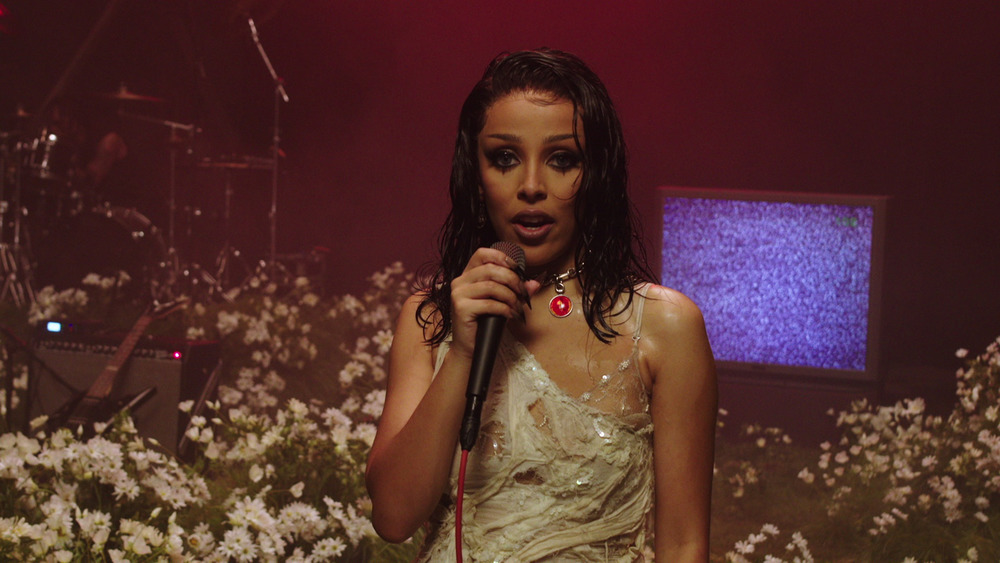 Getty Images/Getty Images
People were really confused as to why Doja Cat would be nominated in the soul/R&B category at the American Music Awards in the first place, with many implying that she'd fit better in another category, like pop/rock.
As one very annoyed fan wrote on Twitter, "Doja Cat won an AMA for a Soul/R&B category. Y'all really just giving away awards to anybody. Whitney is rolling over in her grave." One other viewer wrote on Twitter, "Doja Cat....R&B Soul....these award shows are getting super disrespectful and outta pocket. That's all i'ma say on that." Another Twitter user agreed, adding, "Idk who needs to hear this... but Doja Cat is not a Soul/R&B Artist."
For her part, Doja Cat didn't seem to register any of the bad vibes coming her way. The singer later performed with Bebe Rexha, and her performance got some good reviews on Twitter. "BEBE REXHA AND DOJA CAT ATE THAT PERFORMANCE," one fan wrote, further proving that the tides of approval are always in flux.