Bebe Rexha's AMAs Outfit Has People Talking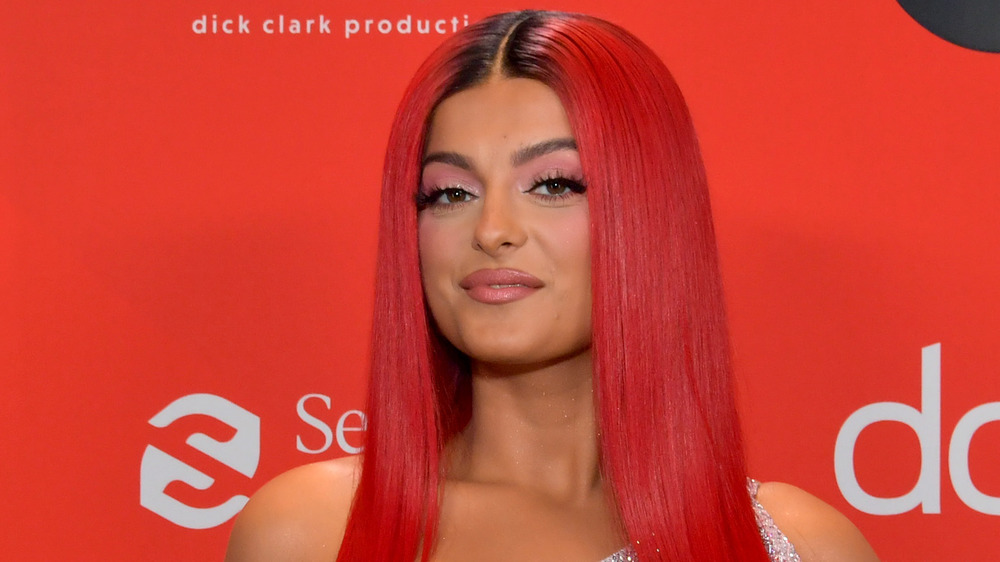 Emma Mcintyre /ama2020/Getty Images
Bebe Rexha knows how to get people talking — period. The incredibly talented singer and songwriter is not only known for her huge hits — "Meant to Be" and "In the Name of Love" ring a bell? — but also her fierce and sexy style. At the 2020 American Music Awards, Rexha showed off not one but two outfits. To walk the red carpet, Rexha donned a slinky silver number that was practically dripping off of her. She paired it with vibrant red hair.
The dress left little to the imagination, and Rexha looked like a firecracker in it! Once she got inside the theater, she did a quick change for her onstage performance with Doja Cat. The two teamed up for their song "Baby, I'm Jealous" and Rexha's second outfit was a total showstopper. The all-white look was a wow moment from head to toe and had everyone talking. Keep reading to get a look for yourself. 
Twitter has a lot of feelings about Bebe Rexha's all-white AMAs look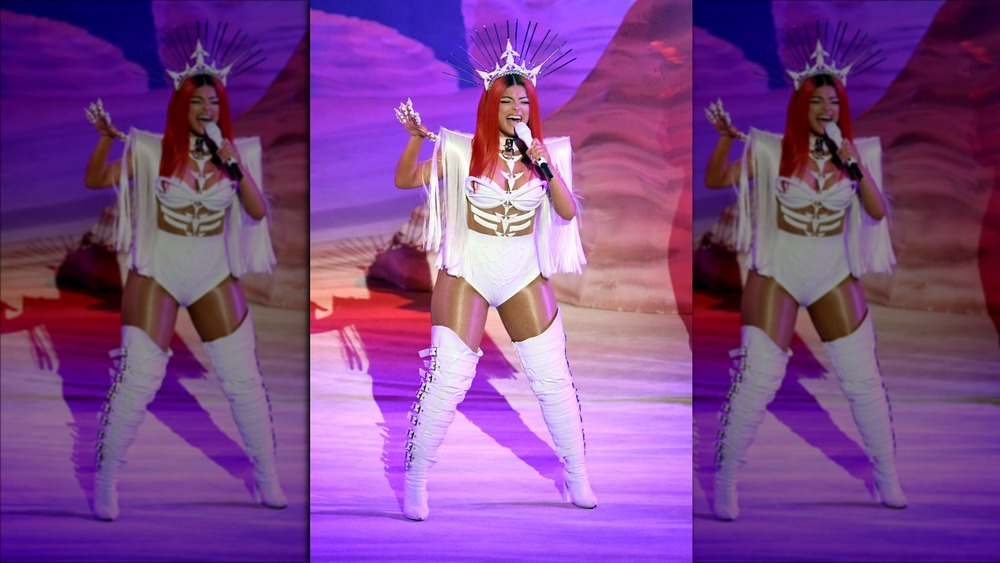 To perform with Doja Cat, Bebe Rexha wore thigh-high white boots, a cutout white bodysuit harness, a fringe jacket and a spiked headdress. Needless to say, it was a lot of look. However, Rexha is one of those confident performers who clearly has no problem putting something like that on and taking the stage to perform. 
Twitter, of course, chimed in on Rexha's outfit, with the reactions a little bit mixed. While some would have liked the outfit minus one or two of the pieces, others thought the whole look was on point. One person wrote, "BEBE'S OUTFIT!!! SHE LOOKS SO GOOD IN WHITE AND WITH THAT CROWN??? WE STAN." Another person shared screenshots of the performance alongside a tweet that read, "Can we talk about how gorgeous @BebeRexha is? Yeaah baby im jealous..."
Yet another Twitter user came to praise both artists, saying Doja Cat's outfit was just as fire as Rexha's. One person wrote, "CAN WE TALK ABOUT BEBE AND DOJA'S OUTFITS BC LIKE [heart eyes emoji]." And there were plenty more gushing messages where those came from!