Teen Mom 2's Kailyn Lowry Is A Big Fan Of This 90 Day Fiance Couple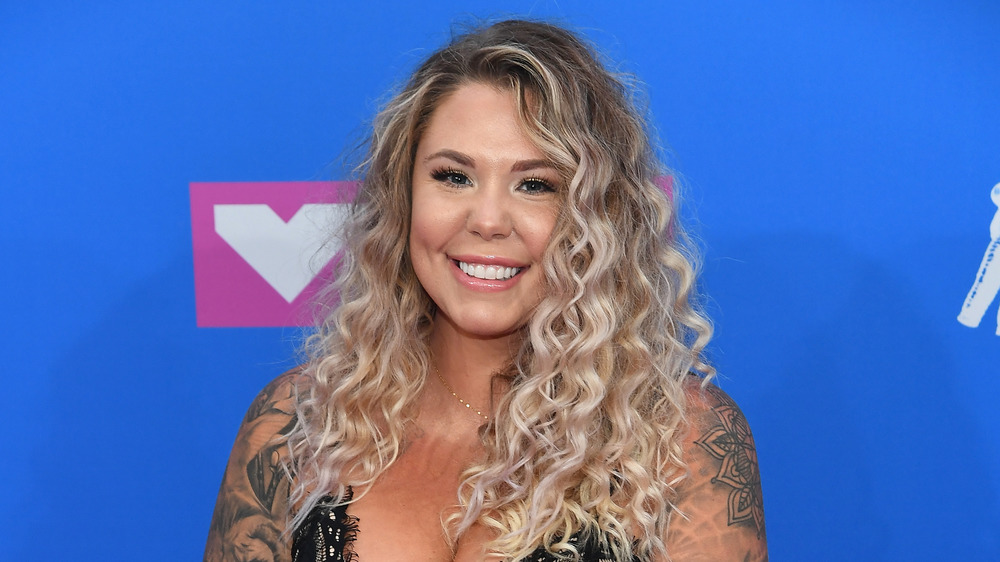 Nicholas Hunt/Getty Images
Who doesn't love a reality TV crossover? This detail about a Teen Mom 2 star's 90 Day Fiancé obsession perfectly falls into that category. Anyone who's seen an episode or two of MTV's popular parenting series knows that Kailyn Lowry is one tough cookie. The mother-of-four has been through the ringer — and in front of cameras on reality TV, no less. So it's no surprise that she likes to unwind with easy-to-digest television, just like the rest of us.
When it comes to her preferred franchise, Kail is a 90 Day loyalist. On an August 2020 episode of The Domenick Nati Show, she blurted, "Oh my god, I'm obsessed!" And when she was asked which of the international couples was her favorite, she gave an answer that'll have you nodding in agreement. Kailyn went way back to the early days of the franchise and selected David Toborowsky and Annie Suwan, who hailed from Bueng Kan, Thailand, as her personal faves.
During the same interview, Kailyn also pondered aloud, "What apps should I use to meet someone?" She joked about wanting to find a love match abroad. So, does this mean we could see Kail on a future 90 Day season as part of a couple? One can only hope. In the meantime, let's take a closer look at what Kailyn had to say about series vets David and Annie.
Kailyn Lowry's favorite '90 Day' couple is getting a spin-off
When appearing on The Domenick Nati Show in late August 2020, Kailyn Lowry deemed Big Ed "absolutely iconic." Like most people on the internet, she couldn't get enough of the guy who puts mayo in his hair. However, the 16 & Pregnant alum's true favorites are David Toborowsky and Annie Suwan. Granted, Kail couldn't recall David and Annie's names at first, but did say, "I love them. They're so funny," when host Domenick Nati jogged her memory.
The host also boasted that he knows the 90 Day Fiancé stars IRL and Kail replied, "I want to go to dinner with them, so I'm going to need you to set that up and we can all go to dinner. They're so great!" If this does happen, here's hoping one of their respective camera crews captures the whole thing on tape. Or we'd even settle for a TikTok collab.
By the way, there's some great news for Kailyn and any other David and Annie fans: The 90 Day Fiancé pair is getting a spin-off on Facebook Watch, according to People. Per the outlet's October 2020 announcement, "In Spice It Up with David & Annie, the couple — who currently appear on TLC's 90 Day Fiancé: Pillow Talk — will give fans an inside look at how they create their favorite Thai-inspired meals, while indulging in their signature, comedic banter."
Maybe Kail, David, and Annie can team up for the Facebooks series? One hundred percent, we would watch.