The Real Reason Chrissy Teigen's Parents Got Divorced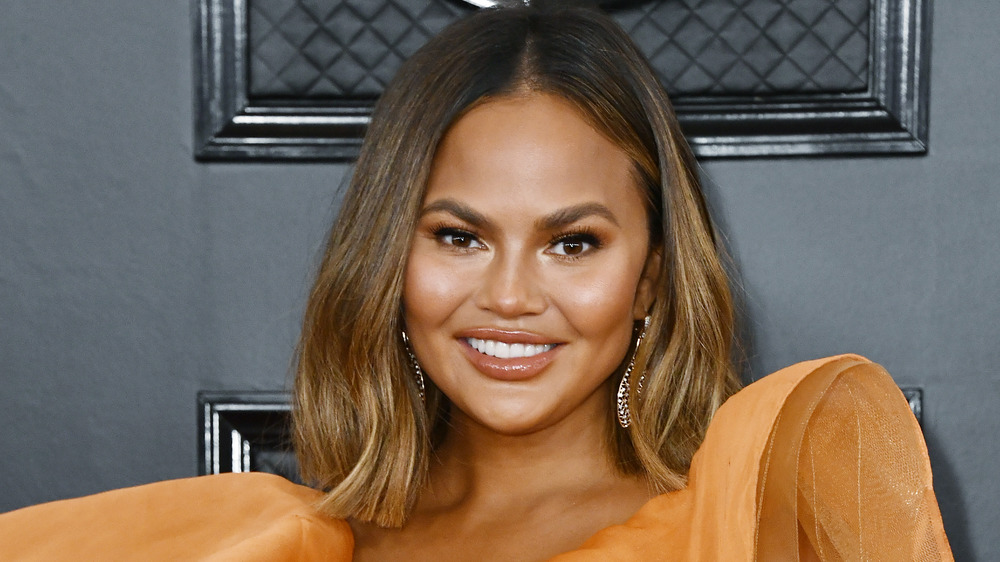 Frazer Harrison/Getty Images
Fans of model Chrissy Teigen and singer-songwriter John Legend are undoubtedly familiar with the pair's enduring bond. From "Headband of the Day" to their pregnancy heartache, Teigen and Legend regularly invite their Instagram followers into their home, sharing the glamour alongside the mundane. Thus, it's no wonder that so many of said followers describe Teigen as their "internet best friend." Yet, while the duo clearly has what it takes to withstand the test of time, Teigen's parents, Vilailuck "Pepper Thai" and Ron, ultimately couldn't make their marriage work.
According to People, Vilailuck and Ron married on May 10, 1983, and separated on Jan. 1, 2017, due to "irreconcilable differences." While news of their split came to light in November 2019, the pair's divorce was not finalized until May 14, 2020. Ron and Vilailuck, who also share daughter Tina, both waived their right to spousal support. Yet, while their breakup might have come as a shock to Teigen's legion of fans, the model revealed that her parents lived apart long before they made their separation official.
"Mom is over so much that she lives with us basically and they've had this kind of relationship for a long time," Teigen told People in 2018. "And my dad comes to the house every other day or so, he was just over yesterday." Now, Pepper Thai lives with Teigen, Legend, and their two children, daughter Luna and son Miles, full-time. However, Vilailuck was not always a constant presence in Teigen's life, as she moved back to her native Thailand during Teigen's teenage years.
Chrissy Teigen's mother returned to Thailand to care for her ailing father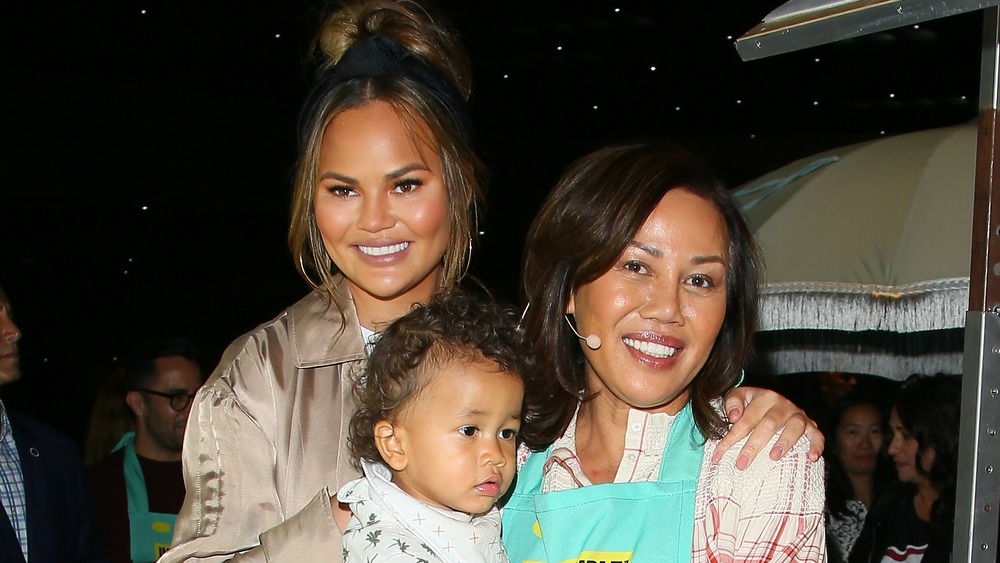 Jean Baptiste Lacroix/Getty Images
Before Chrissy Teigen landed her first modeling campaign with Billabong, her mother Vilailuck began to return to her native Thailand regularly as she cared for her ailing 59-year-old father who was battling lung cancer, per Vanity Fair. Affectionately known as Pepper Thai, Teigen's mother was traumatized after her father eventually choked to death in front of her. Then, three months after he passed, Vilailuck's mother was killed in a freak train accident, which sparked an intense bought of depression. Vilailuck returned to Thailand once more and refused to come out of her room for months, per the outlet. While Pepper Thai eventually began working for a Thai family, teaching their children English, Teigen, then just 15 years old, did not want to talk to her over the phone.
"I never knew what depression is," Vilailuck told Vanity Fair. "Sometimes I thought about killing myself because I know that my girls are mad at me."
However, Pepper Thai's time in Thailand was seemingly meant to be, as her absence inspired Teigen's father Ron to move the family to Huntington Beach, Calif., where Teigen began working at the surf shop in which she was discovered. This period also taught Teigen to be more open with those she loves. "I think I'm such an open person now because everyone in my family has always been so hush-hush," Teigen told Vanity Fair. "I love attention and affection. I want to be direct with everyone."
And, when it comes to her parents' divorce, Teigen has chosen to maintain a positive outlook. She said, "Two Christmases!"