Brad Pitt Won't Respond To Angelina Jolie's Divorce Petition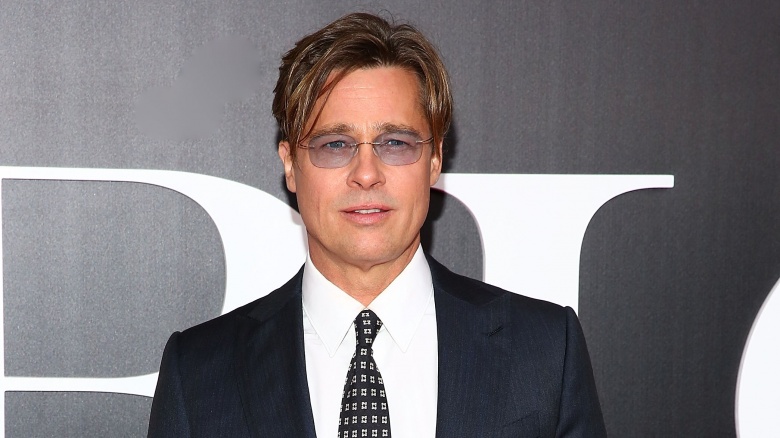 Brad Pitt missed the deadline to respond to Angelina Jolie's divorce petition on Oct. 19, 2016, and the reason was deliberate: he's worried about causing psychological damage to the couple's six children.
According to TMZ, Pitt deliberately did not file a legal response over fears of starting a "nasty legal battle." On the bright side: Jolie appears to be on the same page. Although TMZ says the Oscar winner could ask for a default judgment, she's holding off because "healing the family is the priority, not starting a war."
Pitt is also hoping that the Los Angeles County Department of Children and Family Services closes its investigation of him before he responds, thus putting him in a better position during his and Jolie's eventual divorce negotiations, according to TMZ.
As Nicki Swift previously reported, Jolie is seeking sole physical custody of their six children; Pitt, meanwhile, wants joint legal and physical custody. They previously reached a temporary custody agreement that expired on Oct. 20, according to People magazine.
Jolie filed for divorce on Sept. 19, 2016. Shortly thereafter, word got out that their divorce was catalyzed by an alleged altercation between Jolie, Pitt and the couple's 15-year-old adopted son, Maddox, on a flight back from France on Sept. 14. The alleged incident launched an investigation by the FBI and the LA DCFS.
Maddox reportedly refused to attend the first visits Pitt had with his children since Jolie filed for divorce. They were finally reunited on Oct. 20 with the presence of a therapist, according to reports. TMZ notes that Pitt's meeting with Maddox was a "turning point" in the family's ongoing drama.