This Is What Khloe Kardashian Really Thinks About Tristan Thompson Moving To Boston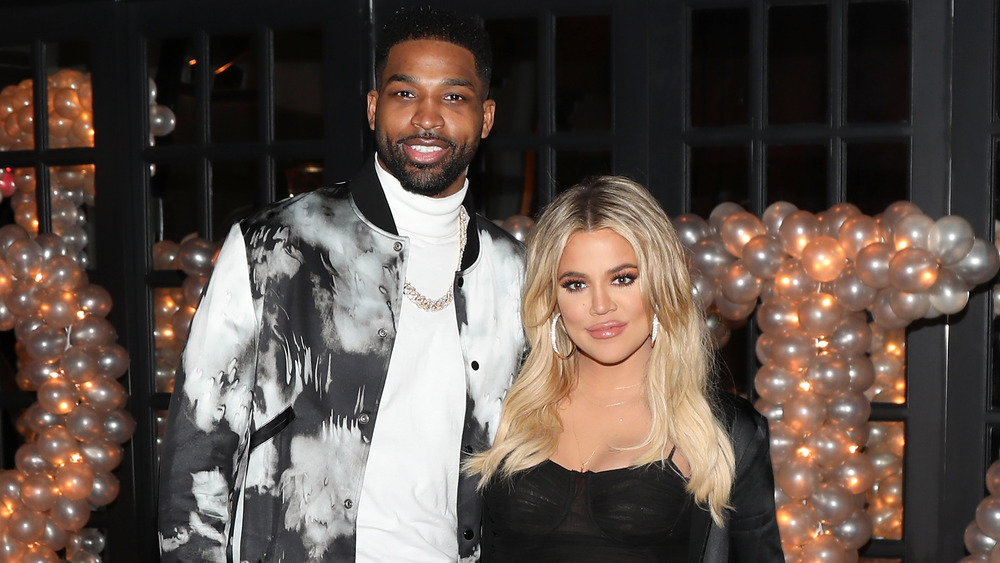 Jerritt Clark/Getty Images
Basketball pro turned Kardashian beau, Tristan Thompson, is headed to Beantown! Yep, that's right. Reality star Khloe Kardashian's on-again, off-again boyfriend and baby daddy has officially struck a deal with the NBA team, the Boston Celtics. The contract is reportedly a two-year deal with a whopping $19 million payout, per E! News. Cha-ching!
Khloe's siblings, Rob and Kim Kardashian, already jumped on the bandwagon and congratulated Tristan on joining the Celtics. Auntie Kim gave her niece's dad a shoutout on her Instagram account, writing, per People, "Boston here we come!!!" 
But how exactly does Khloe feel about True's father moving to Boston? After all, Tristan has a history of not exactly being able to mind his P's and Q's, especially when Koko is away. Lest we never forget the alleged cheating scandals both before and after their daughter was born in April 2018. Keep reading after the jump to find out what Khlo-money is thinking!
Khloe Kardashian is settled with True in LA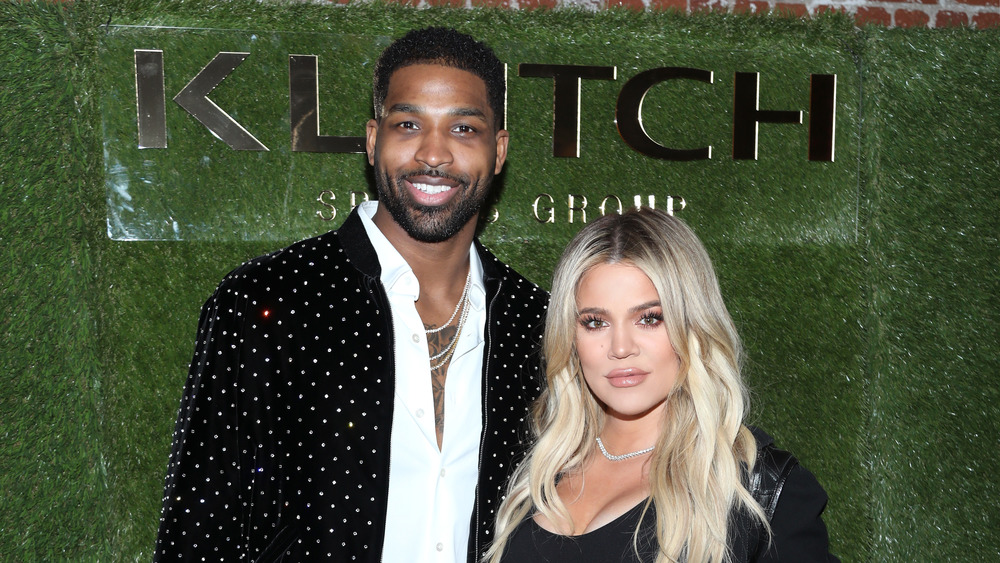 Jerritt Clark/Getty Images
Once news broke that professional athlete Tristan Thompson was moving to Boston, Khloe Kardashian fans immediately wondered whether Khloe would follow her man. The idea doesn't seem so far-fetched, seeing as how she relocated from Calabasas to Cleveland in 2018 when he played for the Cavaliers, as E! News noted.
If sources are accurate, it appears this time Khloe plans to stay put! An unnamed insider exclusively told E! News that, although "Khloe is supportive of Tristan and his career, she is very much settled with True in L.A." The source noted that the mom "doesn't intend to uproot her [True] and their life."
It's also possible that after reportedly rekindling their romance, Khloe is adamant about taking things slow with the baller. On a November 2020 episode of Keeping Up With the Kardashians, Tristan and momager Kris Jenner spoke candidly about the hurt Tristan not only caused Khloe but their entire family in the past. "Well, because you hurt her, you hurt me, you hurt all of us," Kris said, according to Complex. "The bottom line is we just want her to be happy and we want you to be happy and we want you to be happy as a family and we want True to be happy." We think fans probably echo those same sentiments! Many just want Khloe to be happy... whether that's in Calabasas, Boston, or Timbuktu, even!