What Miley Cyrus Is Revealing About Her Sobriety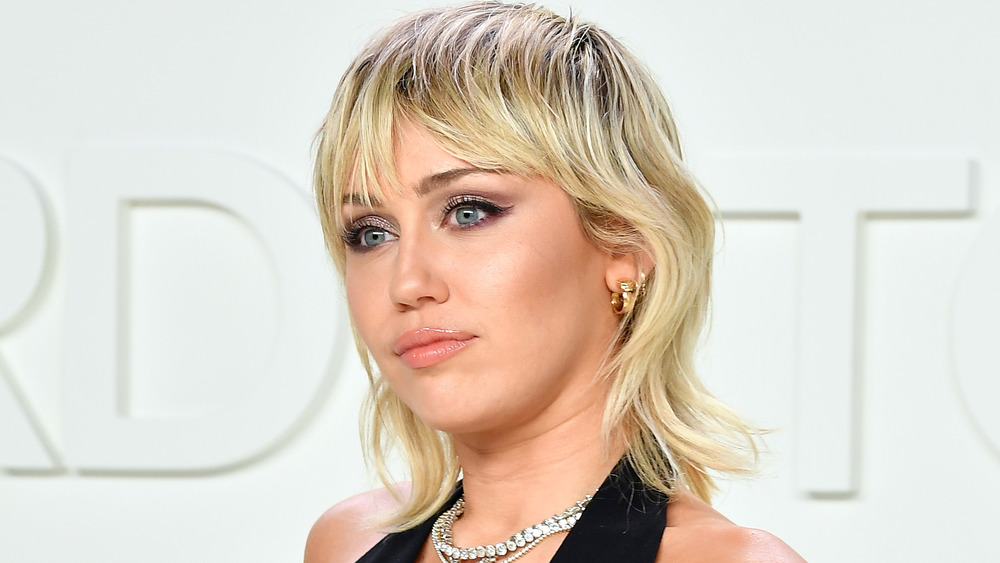 Amy Sussman/Getty Images
In November 2020, Miley Cyrus opened up about her sobriety during quarantine amid the coronavirus pandemic. In an interview with Apple Music's Zane Lowe, Cyrus revealed that one way she has approached her sobriety is to not be too hard on herself when she relapses. "One of the things I've used is, 'Don't get furious, get curious,'" the former Disney star said. "So, don't be mad at yourself, but ask yourself, 'What happened?' To me, it was a f**k up because I'm not a moderation person and I don't think that everyone has to be f**king sober." 
The Bangerz singer continued to emphasize how turning 27 made her focus more on her health. "27 to me was a year that I really had to protect myself," she said. "That actually really made me want to get sober was because we've lost so many icons at 27. It's a very pivotal time." For Cyrus, living in quarantine during the coronavirus pandemic proved difficult in regards to staying sober. During the interview, the star revealed that she relapsed in 2020.
Miley Cyrus 'fell off' during the pandemic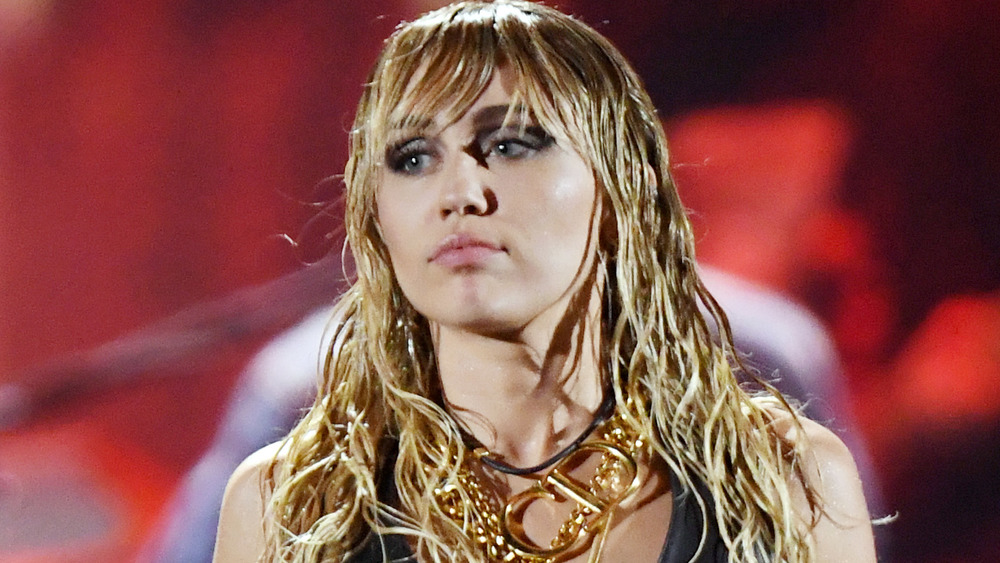 Ethan Miller/Getty Images
In an interview with Apple Music Zane Lowe, Miley Cyrus revealed how she "fell off" amid the coronavirus pandemic. "I, like a lot of people, being completely honest, during the pandemic fell off," said the singer. "I would never sit here and go, 'I've been f**king sober.' I fell off and I realized that I now am back on sobriety, two weeks sober, and I feel like I really accepted that time."
Cyrus' struggle with alcohol comes to light in the decisions the artist admits she makes when under the influence. "I don't have a problem with drinking. I have a problem with the decisions I make once I go past that level of [intoxication,]" she said in the interview. "I've just been wanting to wake up 100%, 100% of the time." Now, weeks into her newfound sobriety, Cyrus is amping up for the release of her seventh studio album, Plastic Hearts, which is slated to be released November 2020.

If you or someone you know is struggling with substance abuse and mental health, please contact SAMHSA's 24-hour National Helpline at 1-800-662-HELP (4357).