The Bizarre Injury Aaron Sorkin Sustained While Writing A Fight Scene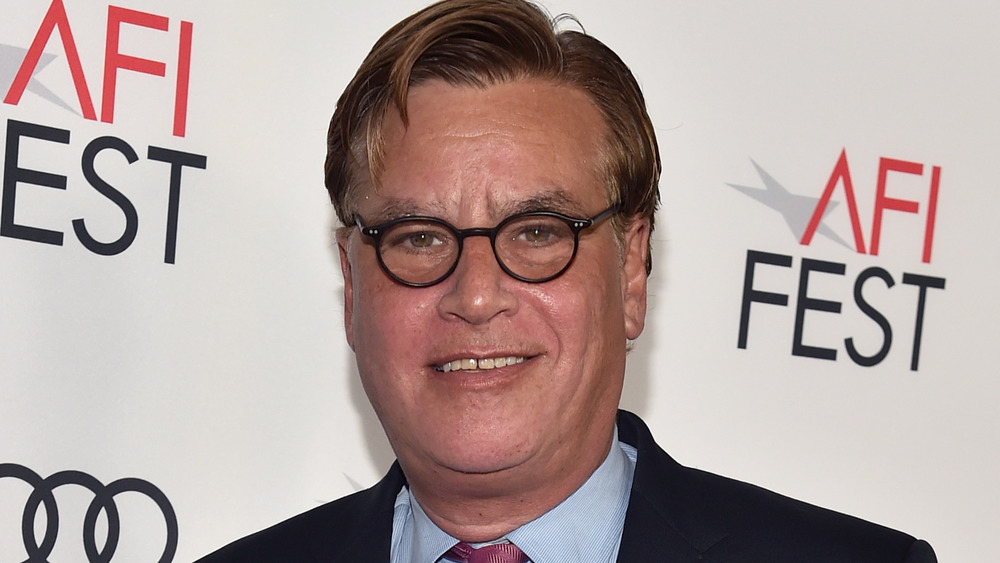 Alberto E. Rodriguez/Getty Images
If Aaron Sorkin's name sounds familiar, that's not because he's a famous actor or singer. However, he is a well-known and respected figure in show business. That's because he's arguably "Hollywood's most celebrated and scrutinized screenwriter," according to The Hollywood Reporter. That status is, in part, because he "has long been fascinated by the crackling combo of politics, media, and the law," and uses his shows and movies to work out and share the results of that particular passion, Los Angeles Magazine points out. In fact, "[t]hroughout his long, impressive career," he "has dramatized some of the most topical subjects of the day."
Sorkin has indeed established himself as a top industry player thanks to the fact that, as The New York Times notes, "his achievements in television (creating The West Wing) and film" include "screenplays for The Social Network and Moneyball" starring Brad Pitt and Jonah Hill. He was also the writer behind 1992's A Few Good Men, 2017's Molly's Game, and 2020's The Trial of the Chicago 7, just to name a few projects.
With that kind of successful run in the entertainment industry, it shouldn't be surprising to find out that Sorkin puts a lot into his work. In fact, he throws himself into each project so fiercely, he once injured himself while working on a script. But he didn't hurt himself by pretending to throw a punch or wrestle someone to the ground while planning out a vicious fight scene. Instead, Sorkin suffered an injury in a rather strange way that might surprise you.
Aaron Sorkin broke his own nose in a totally unexpected way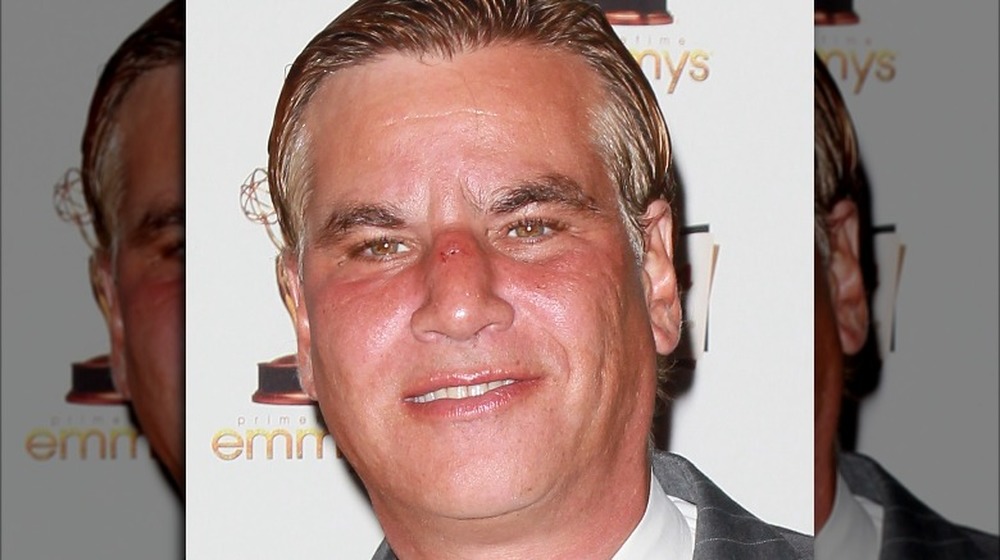 David Livingston/Getty Images
When Aaron Sorkin appears at an industry event, those around him are surely eager to ask him about his popular productions or pick his brain about his upcoming projects. However, when the acclaimed writer, director, and producer showed up at a reception for the Emmy Awards' performance nominees in September 2011, those who were also in attendance surely could not help but notice that he didn't look quite right. In fact, his face was both swollen and bruised, while there seemed to be a nasty cut on the bridge of his nose. Yikes and ouch!
"I wish I could say I was in a bar fight," Sorkin admitted at the time (via the Los Angeles Times). While he may have thought it would sound cooler if he had been hurt in a drunken brawl, he fessed up and instead revealed, "I broke my nose writing." You are likely now asking yourself —How in the world does someone break their nose while writing?! Well, The Hollywood Reporter explained what went down, noting that Sorkin, "said he was staring into a mirror, working on some dialogue, when he got too close and head-butted himself."
As the Los Angeles Times pointed out, you can "[n]ever accuse Aaron Sorkin of lacking dedication to his craft." But maybe in the future, he should make sure that he's in a safe place before he goes all out during his (obviously enthusiastic) writing process.