This Was The Song That Led To Dolly Parton's Big Break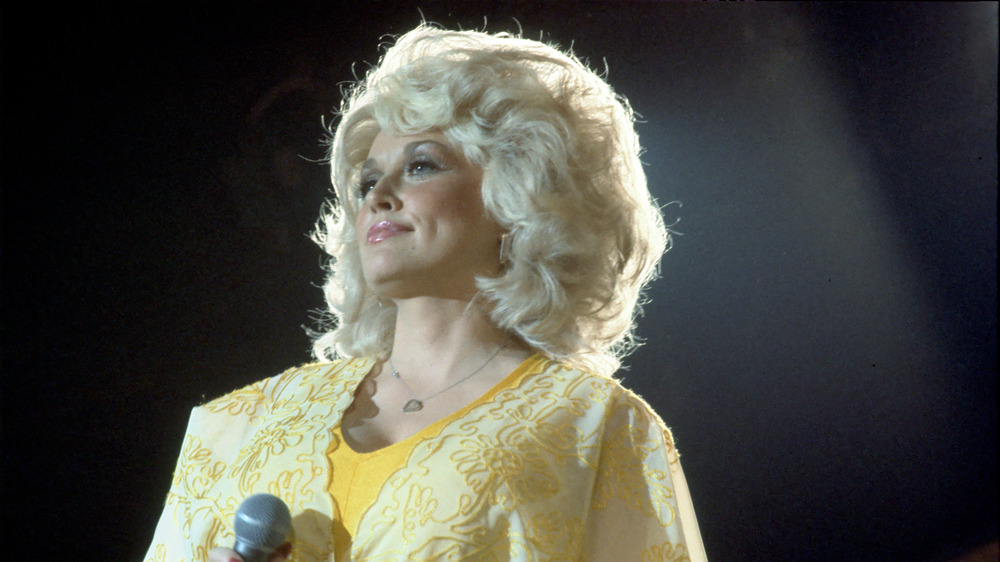 Michael Ochs Archives/Getty Images
After a storied music career and a garnered reputation as one of the most popular, beloved recording artists of all time, it's hard to think of a time before Dolly Parton became practically synonymous with universal fame. But every story has to start somewhere, and for Dolly Parton, her story began with a song. 
Unlike many of her most enduring songs — like "I Will Always Love You," "Coat of Many Colors," and "Jolene" — the hit that marked Parton's big break was authored by someone else entirely. The song, "Dumb Blonde," was the work of songwriter Curly Putman, who is perhaps best known for the song "Green, Green Grass of Home" (which was later popularized by Porter Wagoner, Parton's mentor and business partner). 
Based on the title "Dumb Blonde," the tune might seem like it's about Parton, who is famous for her signature over-the-top blonde wigs. But to anyone familiar with her music and her many accomplishments as a songwriter, author, entrepreneur, and actress, it's clear that Parton is the total opposite of "dumb." And in more ways than one, the tone that "Dumb Blonde" set for Parton's career trajectory was also one that made her a true force to be reckoned with. Here's a closer look at why.
Dolly Parton's first big hit had an important message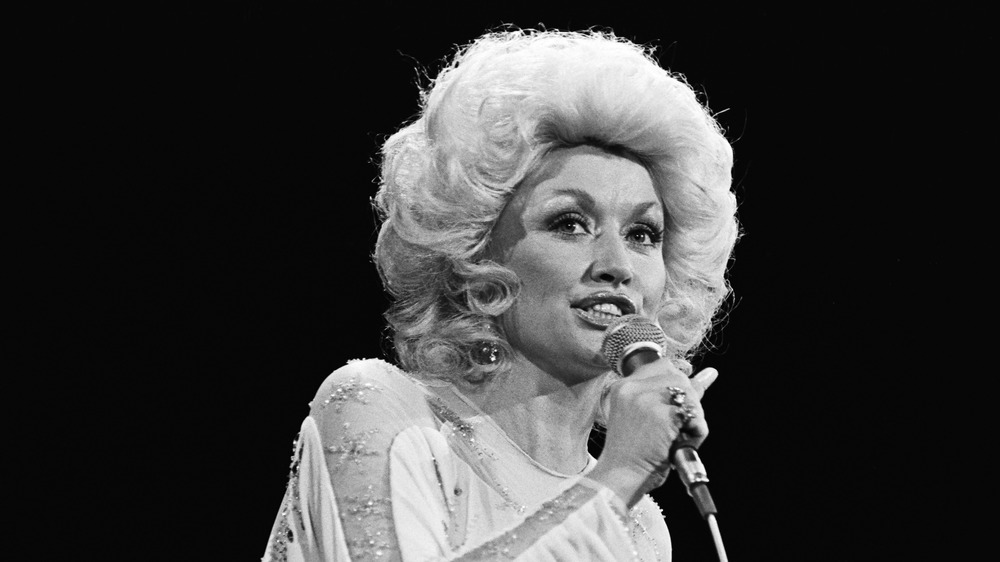 George Rose/Getty Images
Released in 1966, Dolly Parton's first hit single "Dumb Blonde" was described at the time by the country music publication Cashbox as a "catchy lid" with a "cute, stompin' sound." The song's thesis is summed up nicely in the chorus: "Just because I'm blonde, don't think I'm dumb, 'cause this dumb blond ain't nobody's fool." 
At the time, the underlying theme of "Dumb Blonde" was a subtle declaration of victory for Parton, especially concerning her autonomy and agency in forging her own path. As the website Songfacts noted, Parton's record label at the time, Monument, had pushed her to sing pop music instead of country, more along the lines of singers like Brenda Lee, who was then considered as popular as Elvis. However, her pop singles had all failed to make the charts.
Luckily, "Dumb Blonde" was a breakthrough for Parton. It reached the country music charts and, Parton told Vanity Fair, it got the attention of Porter Wagoner, who had the top syndicated country show in the nation at the time. Wagoner happened to be looking for a new female singer for the show, and Parton was perfect for the job. "It was really that show that got me over the moon as far as my career," Parton said.
While others would continue to underestimate Parton's talents, she always used it to her advantage. As Parton herself famously said in the late 1980s: "I'm not offended by all the dumb blonde jokes because I know I'm not dumb... and I also know I'm not blonde."