Inside Kelly Dodd And Braunwyn Windham-Burke's Feud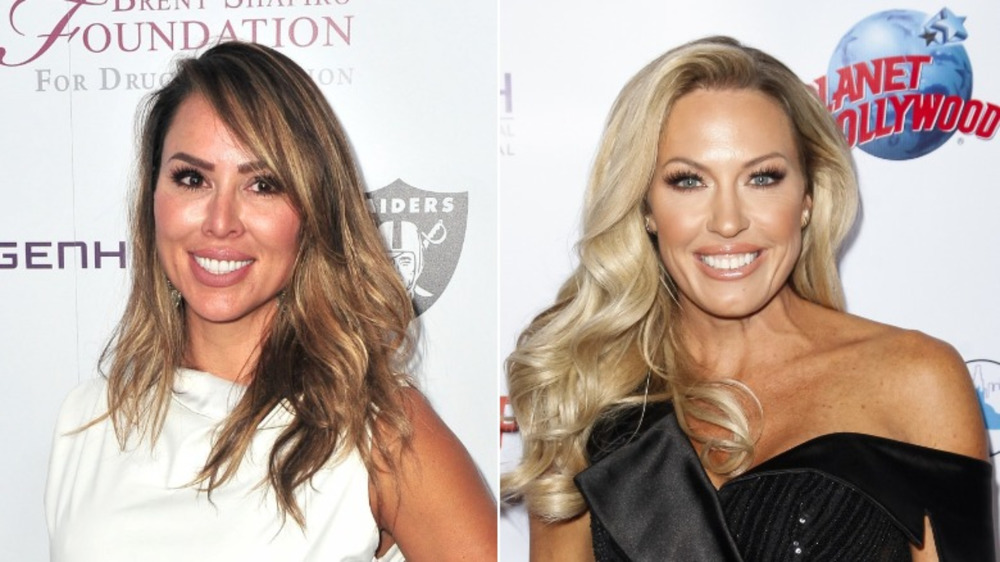 Jerod Harris, Tibrina Hobson/Getty Images
Real Housewives of Orange County Season 15 didn't start until October 2020, but there were signs of tension between Kelly Dodd and Braunwyn Windham-Burke long before that. In August 2020, a fan account called The Bravo Guru shared a screenshot, indicating that Kelly and Braunwyn unfollowed each other on Instagram. Kelly wasn't the only OC Housewife to unfollow Braunwyn. In October 2020, Emily Simpson told ET, "She's not talking to any of us because we all unfollowed her." Emily teased, "Each one of us kind of unfollowed her for different reasons, and on our own terms."
That month, Braunwyn said she and Kelly "are not speaking" on Us Weekly's "Getting Real With the Housewives" podcast. She remarked, "I believe Black Lives Matter and she believes 'drunk lives matter' and that's something I don't find funny," which was a reference to the "Drunk Wives Matter" hat Kelly wore at her bridal shower. Braunwyn explained, "I have forgiven her a lot for her big mouth over the years, like 'That's just Kelly,' but now we're at the point where she's attacking people and it's more than I can be around."
Even so, Braunwyn claimed she wasn't sure why she was on the outs with Kelly and the rest of OC Housewives, teasing, "I'll probably find out when you [do] because I left the finale early." Braunwyn assumed Kelly and Emily unfollowed her since their political beliefs are "very conservative," which Braunwyn isn't. However, it's not that simple. There's a lot of drama to unpack.
Braunwyn Windham-Burke says that Kelly Dodd put her kids 'in danger'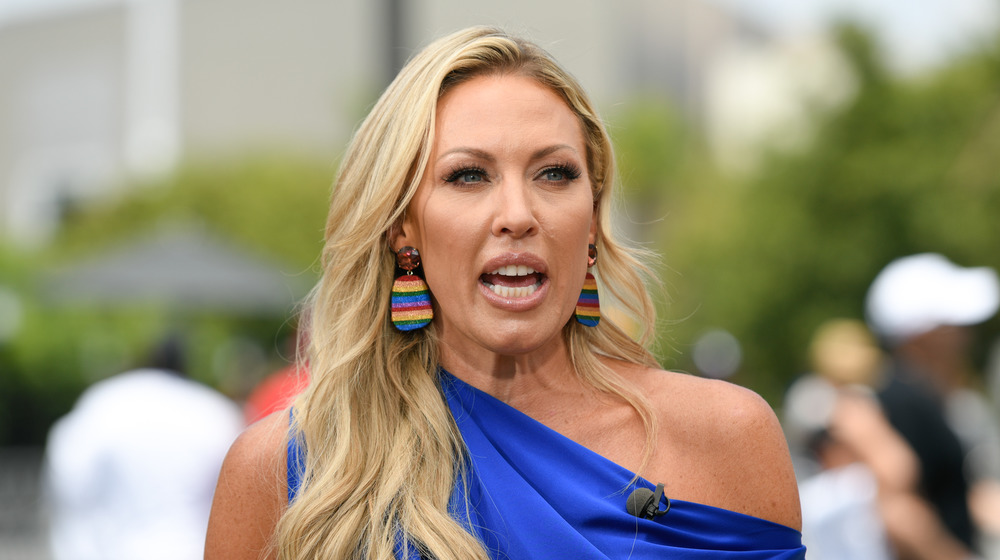 Noel Vasquez/Getty Images
In November 2020, Kelly Dodd shared video footage of Braunwyn Windham-Burke's home, car, and license plate on her Instagram Story, which was captured by the fan account, Queens of Bravo. In the video, Kelly said, "Braunwyn's lived here for two years. Why do you still have Florida plates, Braunwyn?" Kelly called Braunwyn a "hypocrite" and asked, "Are you not paying your taxes, Braunwyn? Huh?"
According to The Sun, Braunwyn reacted to that post with an Instagram Story of her own, claiming that her kids were "in danger" because Kelly revealed her license plate number to the public. And, of course, Kelly clapped back via Instagram comment, asking, "What's more dangerous, me showing a dark house and a license plate linked to a Florida address where she doesn't live... or calling me a racist and homophobic in a nationally televised interview?" Kelly added, "She's already shown her home on TV and advertised the neighborhood where she lives," accusing Braunwyn of having a "phony life."
Kelly defended herself further to her social media followers: "When you have a Florida plate, the address is linked to that Florida address. So, I didn't show her address. I just showed her fake plates when she's lived here for two years." The Real Housewives of Orange County cast member concluded by telling Braunwyn, "So don't be a victim. Please, don't be a victim."
Kelly Dodd and Braunwyn Windham-Burke promise to bring drama to the reunion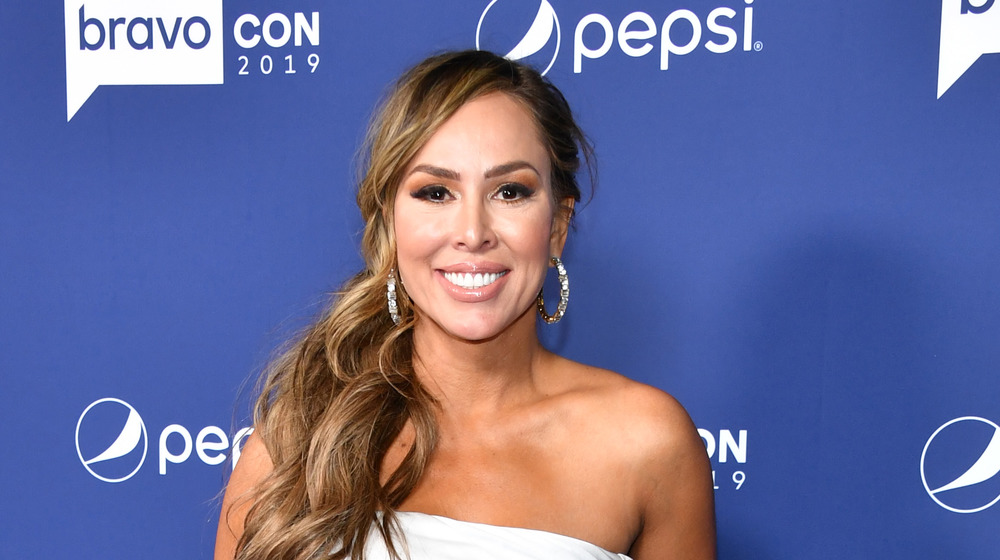 Dimitrios Kambouris/Getty Images
Braunwyn Windham-Burke declared that she and Kelly Dodd are "diametrically opposed" in their ideologies during an October 2020 interview with Digital Spy. The mother of seven admitted, "I have to say that the pandemic separated us, physically, but I didn't know how much it was going to drive us apart. It's been very hard to keep my mouth shut." However, she acknowledged that she can't spoil the season since she needs to "let the story play out for the viewers." Nevertheless, she's more than ready to face Kelly when they tape the Season 15 reunion, teasing, "I have a lot of thoughts on [Kelly]. I'm saving most of them for the reunion." She emphasized, "I'm keeping my opinions to myself for now, but watch the reunion. Because yeah, I have a lot of thoughts."
Kelly promised reunion fireworks as well during a November 2020 Instagram Story, sharing, "There's so much more I can't wait to say at the reunion so stay tuned. Poor Braunwyn will be eaten alive." This was after she slammed Braunwyn for traveling without her children and claimed that they "spend considerable time with nannies, not their mom." Additionally, Kelly slammed Braunwyn as a "poser and a loser" who hasn't "done anything with her life" in yet another social media video.
Even though the reunion hasn't even been filmed yet, it's safe to assume that Braunwyn and Kelly will be prepared with some choice words for each other.