RHOP: The Real Reason Karen Huger Walked Out Of Her Own Event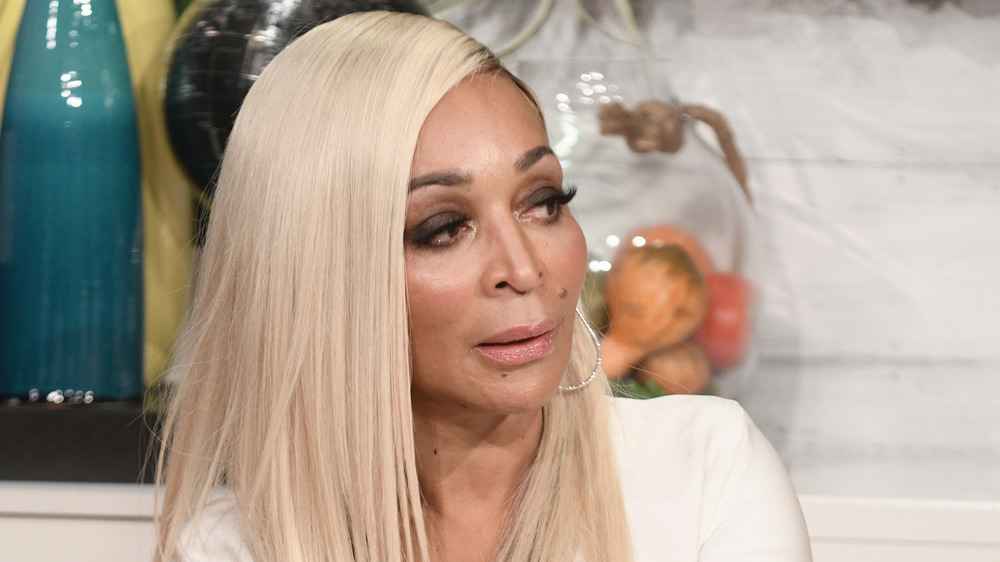 Gary Gershoff/Getty Images
The women of The Real Housewives of Potomac do not mess around, even if it means walking out of their own parties. The tensions have been high all of Season 5, considering Candiace Dillard and Monique Samuels started the season off with a brawl. Since the fight resulted in both women pressing charges against each other, according to Entertainment Tonight, the two haven't been filming together and the women are split when it comes to their allegiances. 
Enter Karen Huger, who seemingly played both sides when she invited both Candiace and Monique to her wig line's launch party, as per the Daily Mail. While in Portugal earlier in the season, Karen told the women that she would not be inviting Monique, and Candiace thanked her for it. But that changed by the time the women returned stateside. During a lunch with Ashley Darby, Monique revealed that she had in fact been invited to the party and that she planned to stop by early so that she wouldn't have to see Candiace. Monique did show up for a drink and was rushed out before everyone else arrived. When the women learned that Monique had been in the building — thanks to Ashley's instigation — they had a talk with Karen and it did not end well. 
Karen Huger had no qualms about leaving her party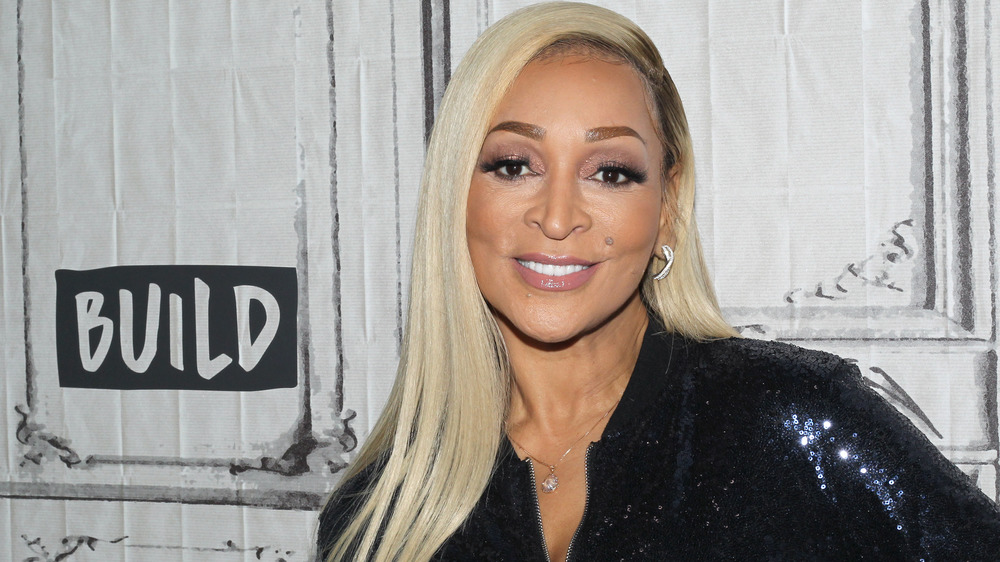 Jim Spellman/Getty Images
When the women found out that Karen Huger had invited Monique Samuels to the event for a quick drink, they seemed to insinuate that Karen was somehow trying to set Candiace Dillard and Monique up for a confrontation, according to the Daily Mail. But the Grande Dame was not about to get into altercation at her launch party. She said on the show, per People, "We have guests here. I'm going to ask you to be respectful. So I'm going to get ready and enjoy the rest of my evening. And thank you all for coming. Okay? Thank you. I have warned these women ... I am leaving the party because I'm simply embarrassed and I'm tired of this. It's unacceptable. It looks stupid." And walk out she did! 
For what it's worth, during an appearance on Watch What Happens Live just after the show, Monique told Andy Cohen that she feels confident that she wasn't set up and that Karen was being honest. She noted that she was very clear with production that she and Candiace would not be interacting throughout the season and added that it was always the plan for Monique to simply stop by before the event started. So there's no bad blood between Monique and Karen at the moment. Karen and everyone else, however, is a whole different story.