The Queen May Ban William From Family Christmas. Here's Why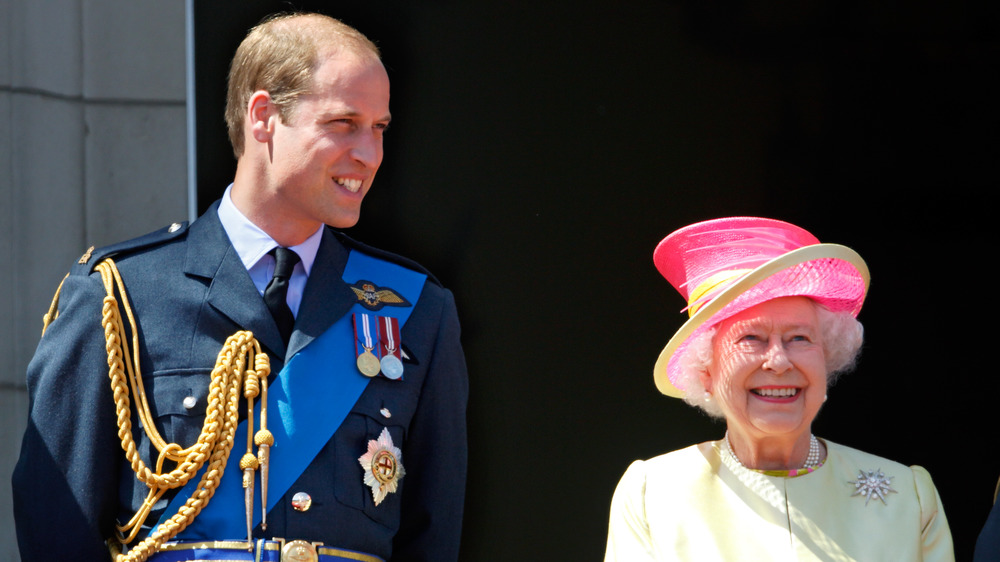 Max Mumby/indigo/Getty Images
It's safe to say 2020 has become a very anti-social year, and it's for a very understandable reason. With the coronavirus pandemic grinding ground the world to a halt, people are opting out of big gatherings and staying indoors as much as possible. These guidelines are encouraged by the Centers for Disease Control and Prevention (CDC), which stipulates that people should stay six feet apart and avoid large, indoor gatherings. It's a serious situation and one that has impacted the everyday lives of people all over the world.
Of course, there are plenty of people (including celebrities) who have seemed to ignore these guidelines. Just think back to Kim Kardashian's 2020 birthday party or Cardi B's Twitter post, where she announced she had hosted a big gathering for Thanksgiving. People saw red after these posts, arguing that the rich and famous shouldn't live by different rules when many are following social distancing rules to keep themselves and others safe.
The royal family is setting a good example and erring on the side of caution, a wise decision for everyone but especially for Queen Elizabeth and Prince Philip, as they are not just senior royals in terms of rank but also in age. As such, the Queen has had to make some tough decisions, and her grandson, Prince William, might not be invited to Christmas. Here's what's going on. 
Queen Elizabeth has a tough choice to make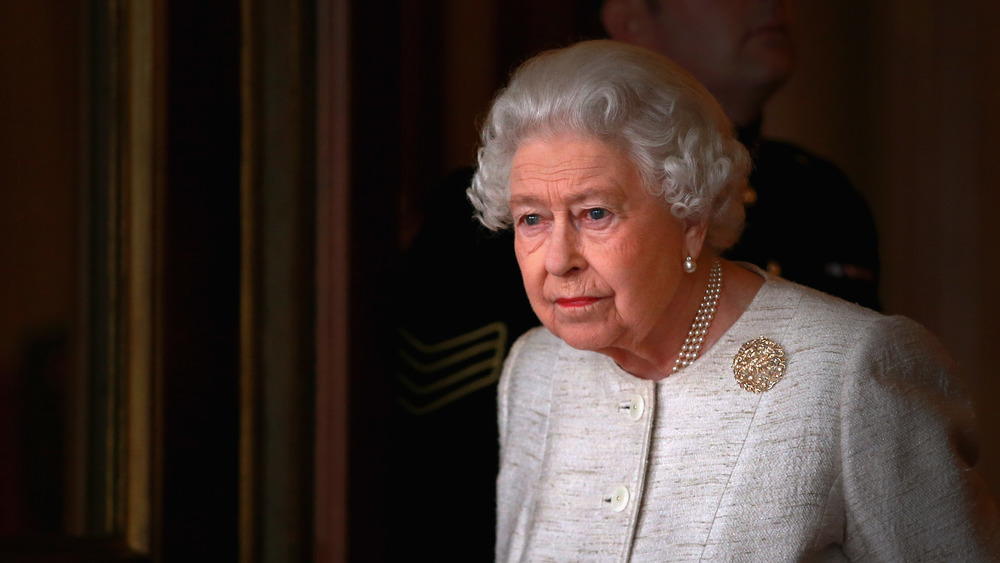 Chris Jackson/Getty Images
Queen Elizabeth traditionally spends the winter holidays at her Sandringham estate, according to the Observer, and, although this may still be possible, British health mandates urge no more than three families per household over the holidays. That means that the Queen will have to pick from her large family regarding who gets to visit.
So Prince William, Kate Middleton, and their children (George, Charlotte, and Louis) potentially may not be invited, according to The Telegraph. The reason is that George and Charlotte have been attending in-person classes at their London-based school, as the outlet noted, therefore putting them at greater chance of exposure to the coronavirus. However, Prince Edward and his wife, Sophie, are expected to spend the holidays with the Queen, as they are in her "bubble," according to the Observer.
What will William and Kate do for the holidays then? Page Six theorized that they will spend the season with Kate's family, the Middletons, as William and Kate have spent the last three winter holidays with the Queen. We guess we'll have to wait and see how this plays out!
How will Prince Harry spend the holiday?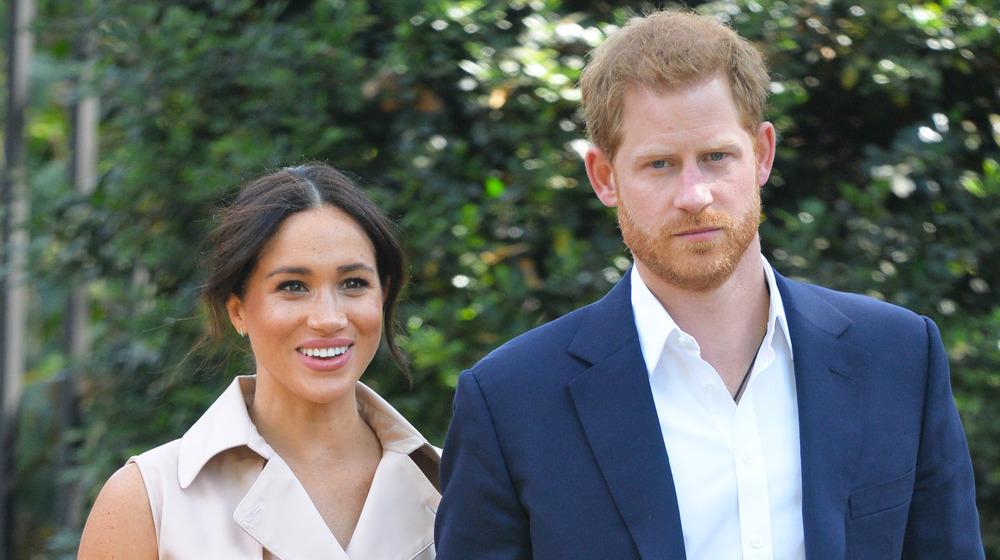 Pool/Getty Images
As for Prince Harry and Meghan Markle's Christmas plans, The Daily Mirror reported in October 2020 that the couple might sync up with two of their new pals in California. "She's [Markle] really excited and is planning on doing all the traditions she grew up with as a child, including the cooking," the source claimed. "They've also invited David [Foster] and Katherine [McPhee] to spend it with them. David had mentioned Harry and Meghan going to theirs but Meghan wants it at home."
Even if the Queen wasn't worried about potentially catching COVID-19, it doesn't sound like Markle and Prince Harry were interested in an invitation to her neck of the woods anyway. "They want to get on with their new lives," the insider said. "Christmas with Harry's family is not in the plan."
Of course, wanting to spend Christmas in LA isn't necessarily a sign of any beef — it's reasonable for the couple to start their own traditions with baby Archie, who made his debut in May 2019. Here's to everyone in the royal family having a safe and fun holiday!