The Real Reason Fans Believe That Darcey Silva's Engagement Is Done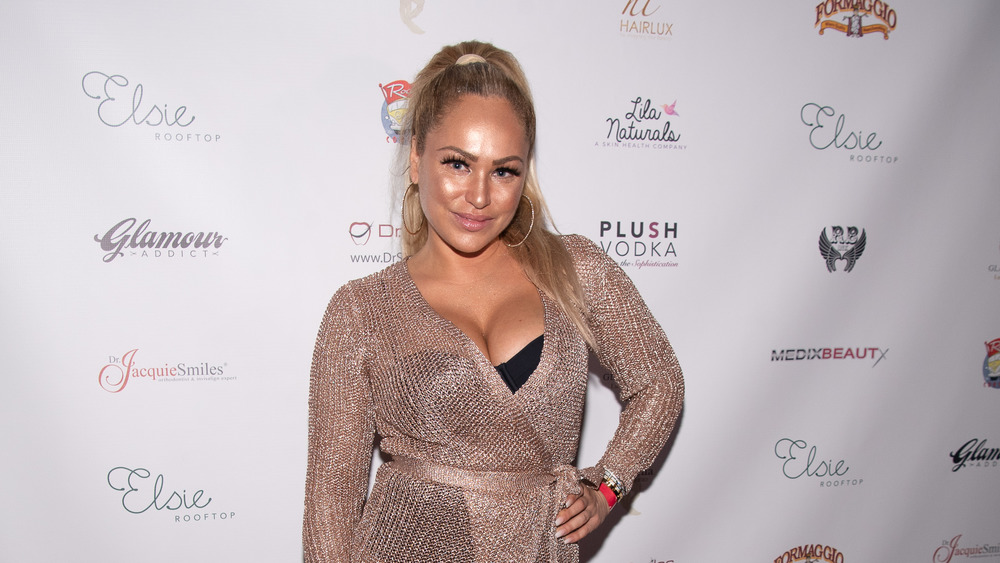 Dave Kotinsky/Getty Images
Even in the middle of a pandemic, it's safe to say 2020 was a great year for Darcey Silva. After her debut on 90 Day Fiancé, the TLC reality star landed a spinoff show with her twin Stacey Silva, reached over 1.1 million followers on Instagram, and found romance all in one year. With her infamous TV fame taking her career to new heights, her relationship with Georgi Rusev reached a new level. In October 2020, Darcey told People that she quietly accepted a marriage proposal from Georgi in June. "I still feel newly engaged. I haven't been able to really celebrate it yet with everybody. I want to be able to shout it to the world," Silva said. "It was definitely a total surprise for me. Georgi and I have a very deep connection, and I feel like in that moment I was not expecting it at all."
Although we've seen their ups and downs of moving in with one another on the hit TLC franchise — you may also recall the mother of two discovering Georgi being in the middle of his divorce on Darcey & Stacey — it seems like Darcey is marrying the man of her dreams. Fans had doubts of the relationship's longevity, mainly because of the 13-year age gap between the couple. However, fans may have another reason to be right. Here's why fans think Darcey's happy ending may be short-lived.
Darcey Silva and Georgi Rusev have unfollowed each other on social media
It looks like there's trouble in paradise for Darcey Silva and Georgi Rusev. Social media sleuths discovered that the engaged reality sweethearts no longer follow each other on Instagram. Despite the couple shooting down breakup rumors early in the year, per In Touch Weekly, it seems as if fans may be right based on the couple's social media activity. Before making his Instagram private in November 2020, Georgi posted a selfie with his fiancée with the caption: "When two people love each other, they always going to find a way ...!" as per Screen Rant.
Earlier in the month, Darcey had some choice words for her Bulgarian beau under one of his photos, per Showbiz Cheat Sheet. The now-deleted comment read, "Well, body language tells all. I tried and rather not be in this picture. Please take me off your page. Thank you." Georgi followed the reality star's request, and shortly after removed all photos with her from his Instagram page. A couple days later, fans noticed the photos reappeared on Georgi's page and things seemed to be back to normal between the two. Could this be just one of their petty arguments? We'll just have to stay tuned.