Whatever Happened To New Boyz?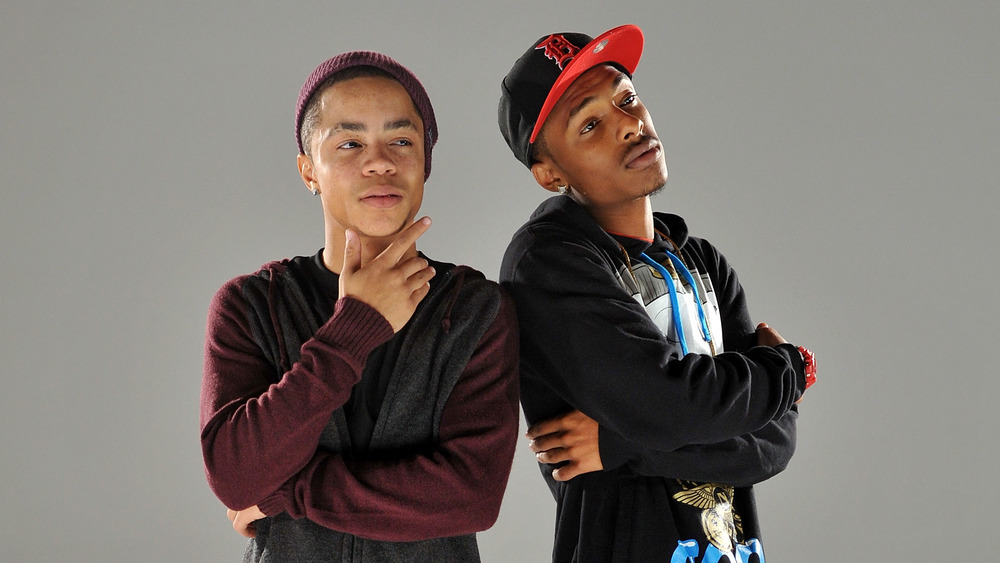 Kristian Dowling/Getty Images
It's hard to forget the bright neon skinny jeans, Air Jordans, and oversized snapback hats of the early 2010s. In an era where mastering your "swag" (or fashion sense) and writing cliché Tumblr quotes were top priorities, the next step on the list was keeping up with the widely popular dance moves. Out of the dance moves of the era — think Psy's "Gangnam Style," the "Harlem Shake" meme, or Cali Swag District's spin on the Dougie — the one that many won't forget is the jerk.
Jerkin' originated in Los Angeles, Calif. in the late 2000s, according to MTV. The dance would become popular at the hands of groups New Boyz and Audio Push, who would both record hits centered around the dance. In 2009, Audio Push released "Teach Me How To Jerk," and that same year, New Boyz won nationwide fame with their hit, "You're A Jerk." Produced by New Boyz member Legacy, "You're A Jerk" reached commercial success, peaking at No. 24 on the Billboard Hot 100 chart.
New rap and dance groups emerged as a result of the single, keeping the jerkin' culture alive for a short period of time before it was ushered out for the new era of rap. In the process, we stopped hearing music from Legacy (born Dominic Thomas) and Ben J (born Earl Benjamin) of the once-famous duo. Here's what really happened to the New Boyz.
New Boyz allegedly broke up because of one R&B singer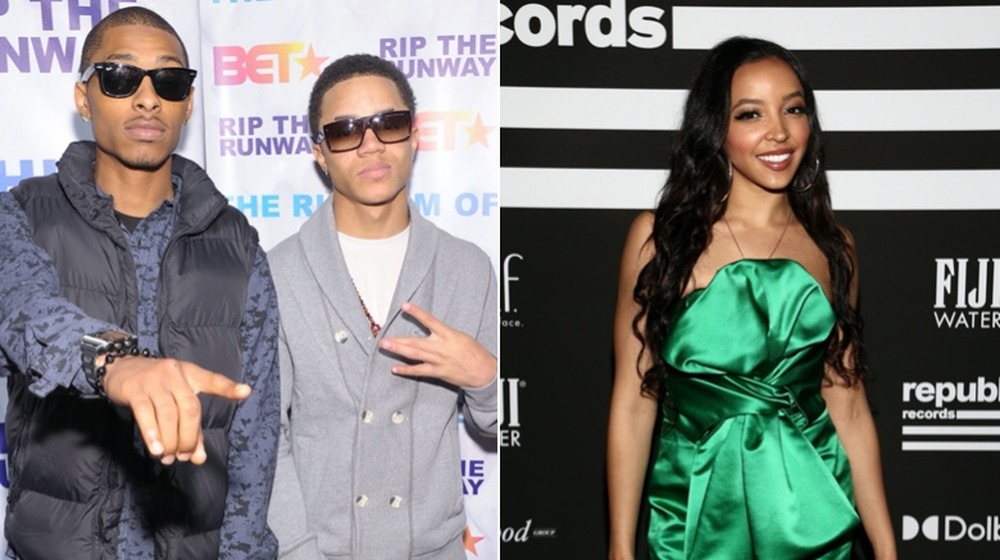 Michael Loccisano, Tommaso Boddi/Getty Images
After reaching the mainstream with "You're A Jerk," New Boyz proved themselves not to be a one-hit-wonder after releasing "FM$" and "Tie Me Down" featuring Ray J. Snagging other features from artists such as Iyaz and Chris Brown and releasing two albums, things seemed to be going uphill for the duo at the time.
Unfortunately, Legacy and Ben J would abruptly part ways four years into their career. In November 2013, Ben J officially shared in a statement that the two decided to split up and pursue solo music careers, per HotNewHipHop. "After selling out shows and touring all over the world, we've decided that we'd like to share our talents with our fans individually," Ben said. "Together or apart; we've made our mark in American music history and our imprint will never be forgotten."
In retrospect, Ben J attributes the group's demise to R&B singer Tinashe. In an in-depth interview on Vlad TV in 2020, Ben J suggested that the "2 On" singer, who was dating Legacy at the time, allegedly had a negative influence on him. "We couldn't get Legacy to do the Disney That's So Random. He missed that 'cause he pretended like he had a f***ing stomach virus. Food poisoning. That was just some bullsh**t because Tinashe told him, 'That s**t is childish. Don't do that. Don't do this,'" Ben J said. Further stating he's not a fan of Tinashe, the rapper continued, "Why you leave your group for this bum a** b***h. How you let this bum a** b***h get famous off you? You crazy, bruh." Yikes.
Could the New Boyz reunite again?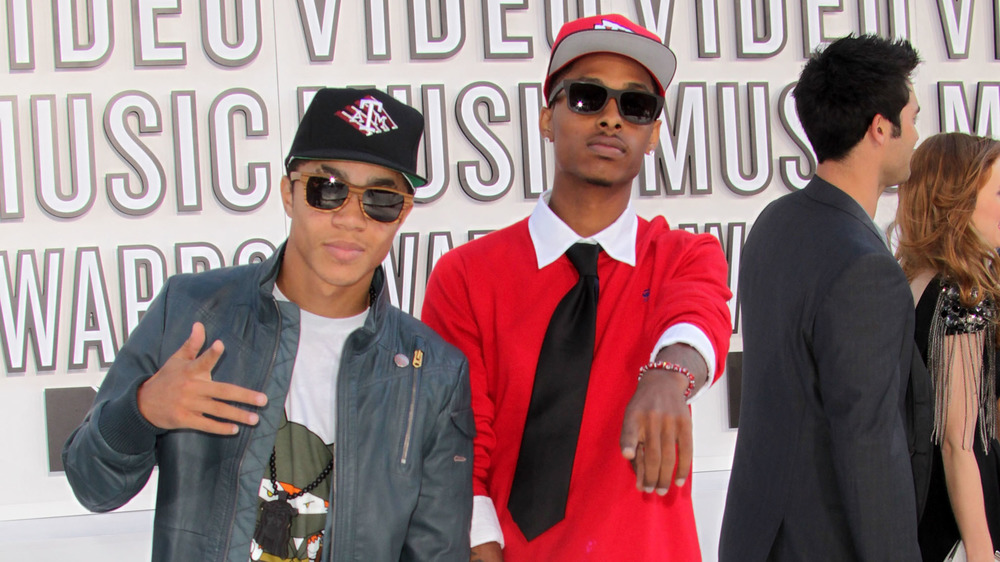 Frederick M. Brown/Getty Images
When New Boyz made their debut 11 years ago in 2009, the group walked so future rap duos such as City Girls and Rae Sremmurd could run. Despite the fact that it's been almost a decade since we've heard anything new from New Boyz, the possibility of the duo having a reunion is still up in the air. A year after the rap group's break up, Legacy and Ben J did reunite as a unit for Nick Cannon's 2014 film, School Dance. 
But if your younger self yearns to know whether the West coast jerk unit will come back together anytime soon, Ben J has a simple answer for you: "That n***a Legacy ain't f**kin' with me." In an interview on Vlad TV, Ben J said he could not get his former collaborator to come together for the group due to Legacy parting ways. "I can't get him to be a part of the group, I don't know how you gon' get him here to do this interview."
From the looks of things, we'll just have to keep our jerkin' days in the past (and hopefully, not remixed on TikTok).