Why You Won't See Prince Harry And Meghan Markle On The Crown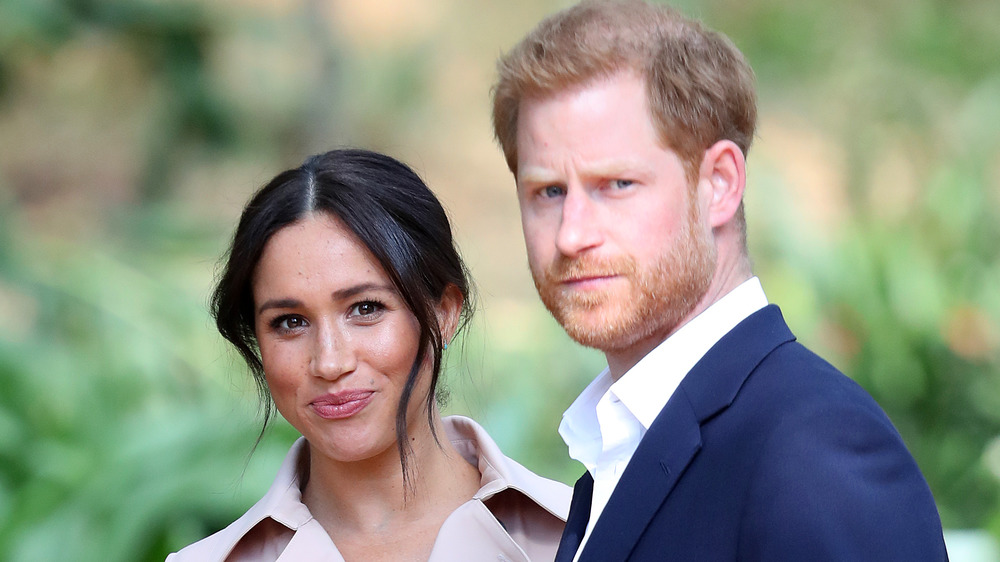 Chris Jackson/Getty Images
Season 4 of Netflix's The Crown, which was released on Nov. 15, 2020, has dominated the streaming giant's Top 10 list. The fourth season captures Queen Elizabeth II and Margaret Thatcher's complex political relationship, as well as the tumultuous marriage of Prince Charles and Princess Diana. Of course, the season is punctuated by the presence of Camilla Parker-Bowles – played by the brilliant Emerald Fennell – who counters Diana's apparent innocence with maturity and experience. However, the fictionalized portrayal of this love triangle is so convincing that Charles and Camilla had to turn off Twitter comments because of all the backlash.
In July 2020, The New York Times reported that The Crown had been renewed for a sixth season. Creator and writer Peter Morgan said they had to change their original plan of calling it quits after Season 5. "As we started to discuss the story lines for Series 5, it soon became clear that in order to do justice to the richness and complexity of the story we should go back to the original plan and do six seasons," Morgan explained. 
While writers and showrunners of The Crown are committed to telling the full tale, that doesn't mean every royal is going to make it into the script. Case in point? You won't see Prince Harry and Meghan Markle on the hit Netflix series. Here's why.
The dust hasn't settled on Prince Harry and Meghan's story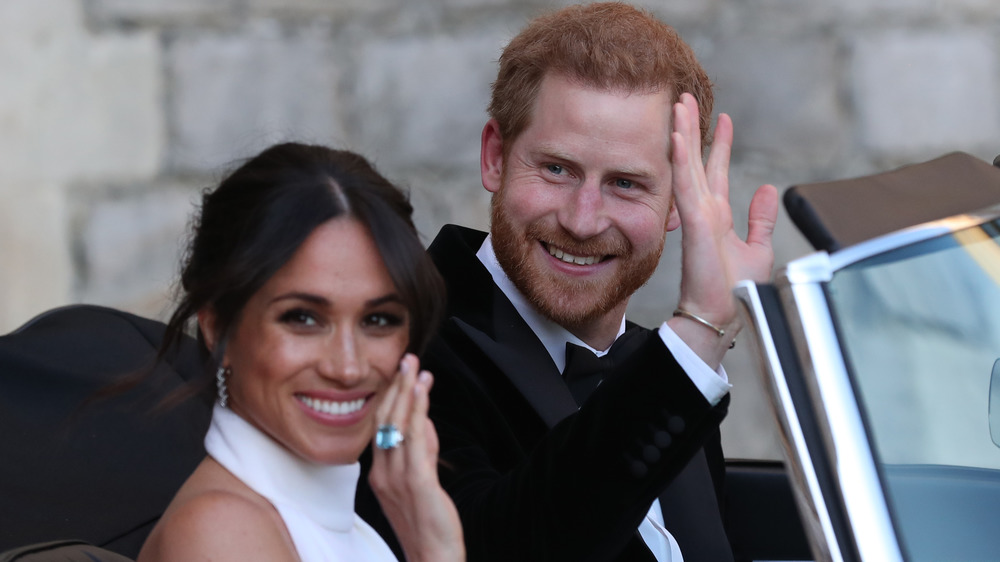 Wpa Pool/Getty Images
The Crown writer and creator Peter Morgan has a specific rule when it comes to tackling the retelling of the British monarchy. He goes for what hasn't been seen by the public, which is why viewers won't see Prince Charles and Princess Diana's wedding. Why waste time recreating it when you can watch the whole thing on YouTube?
What he's interested in is the cloaked life of the royal family. But to get at that mysterious realm, Morgan needs historical distance. When Morgan was asked by The Hollywood Reporter in August 2020 if viewers would see Prince Harry and Meghan Markle in the future seasons, he gave a resounding no. "Meghan and Harry are in the middle of their journey, and I don't know what their journey is or how it will end," Morgan said. "One wishes some happiness, but I'm much more comfortable writing about things that happened at least 20 years ago. I sort of have in my head a 20-year rule."
Morgan echoed that sentiment in an October 2020 interview with Town & Country, stating that there's no way modern viewers can understand the historical impact of their exit from royal life. "The Meghan and Harry story is nowhere near over yet," Morgan said. "And I'm happy that I'm never going to write it."