Nikki Bella And Artem Chigvintsev Just Took A Major Step In Their Relationship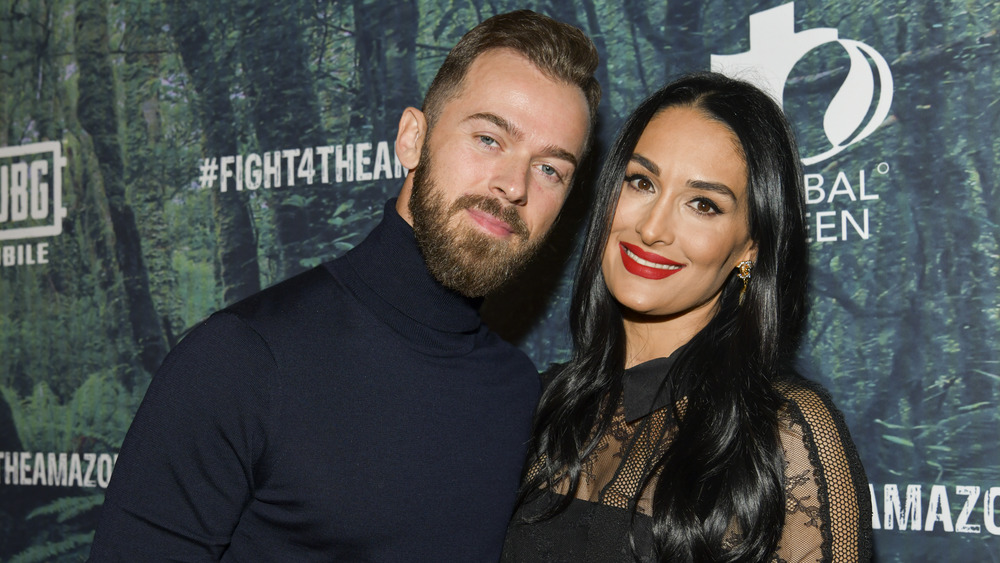 Rodin Eckenroth/Getty Images
Nikki Bella met Artem Chigvintsev after she got paired with the professional dancer on Dancing With the Stars in 2017. The two had incredible chemistry on the dance floor, and they remained friends after getting voted off seven weeks into the reality competition show's 25th season. Fast forward three years, and the dancing duo is now an engaged family of three, having welcomed their son, Matteo Artemovichto, in July 2020.
Despite their engagement and newborn son, Artem admitted that he and Nikki weren't living together as of September 2020. But he calmed concerned fans with the explanation that their schedules didn't allow that scenario. Artem was not residing with his family because he was busy filming Dancing With the Stars and had to live close to set in a trailer due to coronavirus restrictions. "Finally got situated in my trailer for the next, hopefully, 11 weeks," he told his followers on his Instagram Story, per US Weekly. "Welcome to my house. I need to swap those pictures behind me to Matteo's pictures to feel like I'm actually home." Artem was clearly missing his family.
Now that DWTS is over, E! News reported in December 2020 that Nikki and Artem have reunited but still don't have a place of their own and live in a rental property. According to Nikki, though, that is all about to change. Nikki Bella and Artem Chigvintsev just took a big step in their relationship, and Nikki spilled all of the details.
Nikki Bella and Artem Chigvintsev bought a house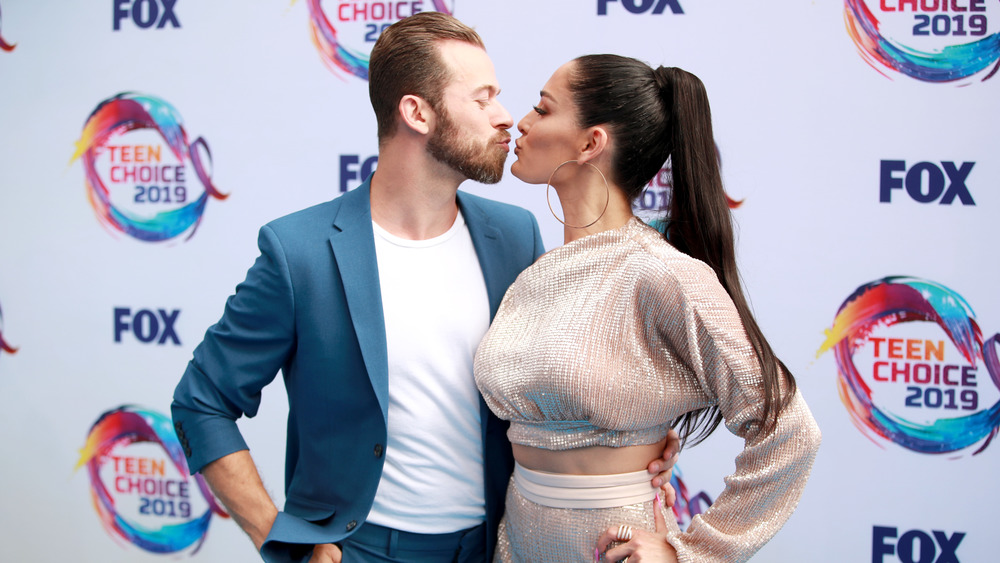 Rich Fury/Getty Images
Nikki Bella opened up about her relationship with Artem Chigvintsev on the Dec. 2, 2020, episode of The Bellas Podcast, revealing that she and Artem have purchased a home together and "are now officially Napa residents." She gushed to her twin sister Brie Bella that she and her fiancé are on "cloud nine" and can't wait to move into the house, which is only 900 feet away from where Brie lives with her husband Daniel Bryan and their two children. "We've driven around, we've done a lot of walking and both Artem and I are like, 'This is home,'" Nikki said about the community.
However, the move won't happen any time soon. Nikki and Artem bravely bought the house sight-unseen and ended up hating the interior, so they decided they must renovate it before feeling like it's actually their home. "I was just like, 'Artem, this is our first home together — a home that we're going to completely gut — and we're coming together with ideas and we're making ours," Nikki shared, maintaining a positive attitude about the hiccup. 
Nikki also updated fans on her wedding planning, which viewers will get to see on Season 7 of Total Bellas, along with her and Artem's gradual move to Napa. "Our goal is to get married in the fall," she confirmed. "Fall 2021." It looks like Nikki and her family have an exciting year ahead!