Who Is Kamala Harris' Brother-In-Law, Tony West?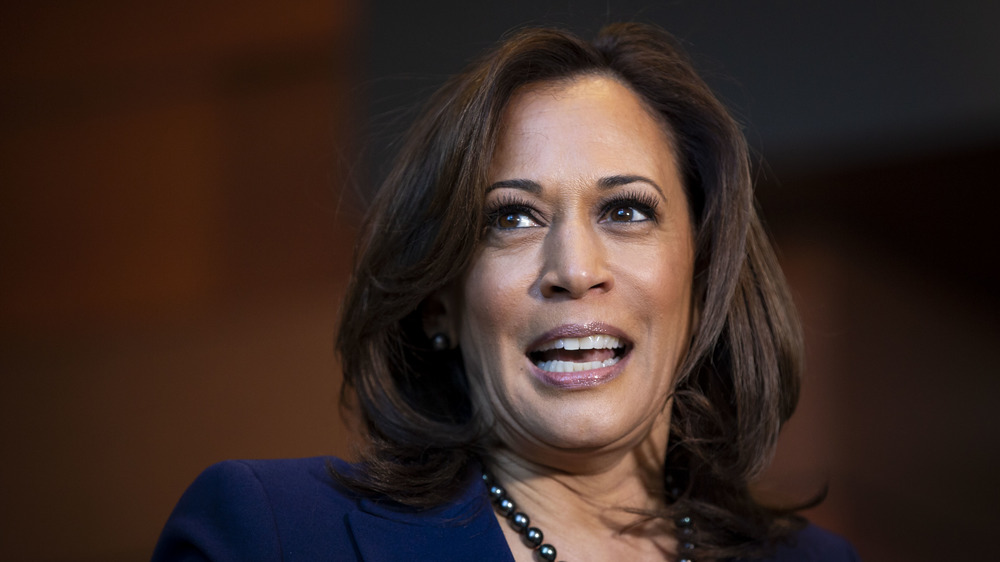 Al Drago/Getty Images
Following a rather intense 2020 presidential race, President-elect Joe Biden and Vice-President-elect Kamala Harris have begun their transition into the White House. Per the Wall Street Journal, Biden aims to recalibrate the federal judiciary in January 2021 by appointing liberal judges to protect individual rights. On Harris' end, she has begun building out her vice-presidential national security team. In December 2020, the Vice-President-elect tapped ex-senior foreign officer Nancy McEldowney as her national security advisor for the term, per Foreign Policy. As Biden and Harris plan out their team in the White House, one name has been floating around in talks for the United States attorney general: Tony West, who happens to be Kamala Harris' brother-in-law.
A USA Today op-ed by Ben Crump, the lawyer to the families of George Floyd and Breonna Taylor, made the call for West for attorney general. Crump says he is "cautiously optimistic" that the President-elect and his still-unnamed attorney general will repair the criminal justice system. He endorsed West's ability to lead "various efforts to reduce racial bias, improve procedural fairness, strengthen the relationship between communities of color and law enforcement, and hold police departments accountable." If you're wondering who Kamala Harris' brother-in-law Tony West really is, read on!
Tony West served in both Bill Clinton and Barack Obama's administrations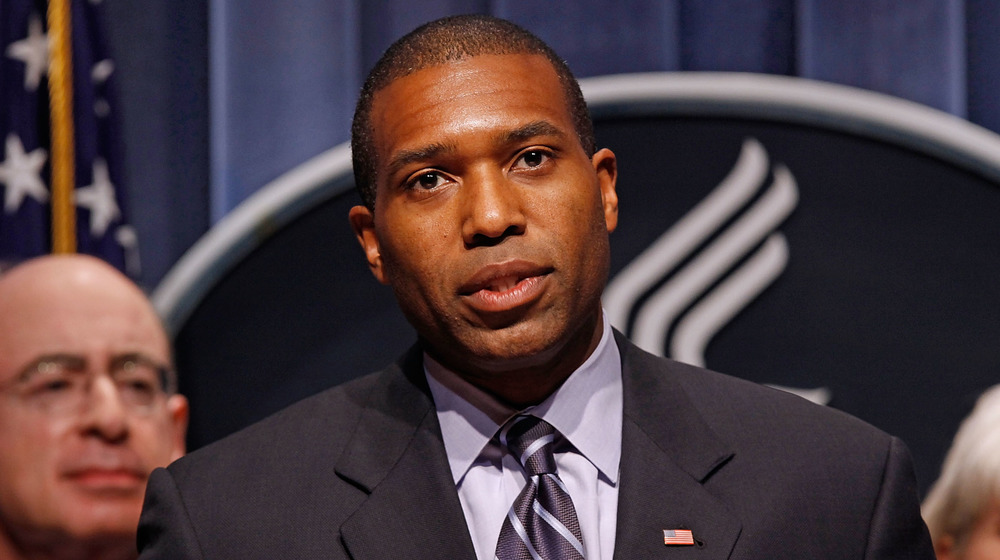 Chip Somodevilla/Getty Images
Kamala Harris' family is no stranger to politics. Her brother-in-law Tony West, who is married to Harris' sister Maya Harris, also has an impressive background in politics, which makes him a not-so-far-fetched candidate for attorney general. 
According to USA Today op-ed writer Ben Crump, West has three decades of experience. He served as an attorney for former President Bill Clinton's administration, and he was the associate attorney general under former President Barack Obama, making him the third-highest ranking official in the U.S. Department of Justice at that time.
Crump noted West was approved 98-1 by the U.S. Senate to be appointed as Obama's associate attorney general. In that role, the former PepsiCo general counsel secured nearly $37 billion for American consumers and investors impacted by big banks during the 2009 economic crisis, per Stanford Law. Crump also noted West's work in the Justice Department's Civil Division. West is currently the chief legal officer of Uber.
As of this report, Biden has only revealed top picks for his communications and economic teams, as well as his choice for Homeland Security secretary. Whether or not Tony West will join his cabinet as U.S. attorney general is up in the air; however, Crump has certainty that he will carry out the position effectively: "West has always remained a public servant at heart. With his keen legal mind, strong character and commitment to justice, I can think of no one better to lead the Department at this time."