Cameran Eubanks Was On Another Reality Show Before Southern Charm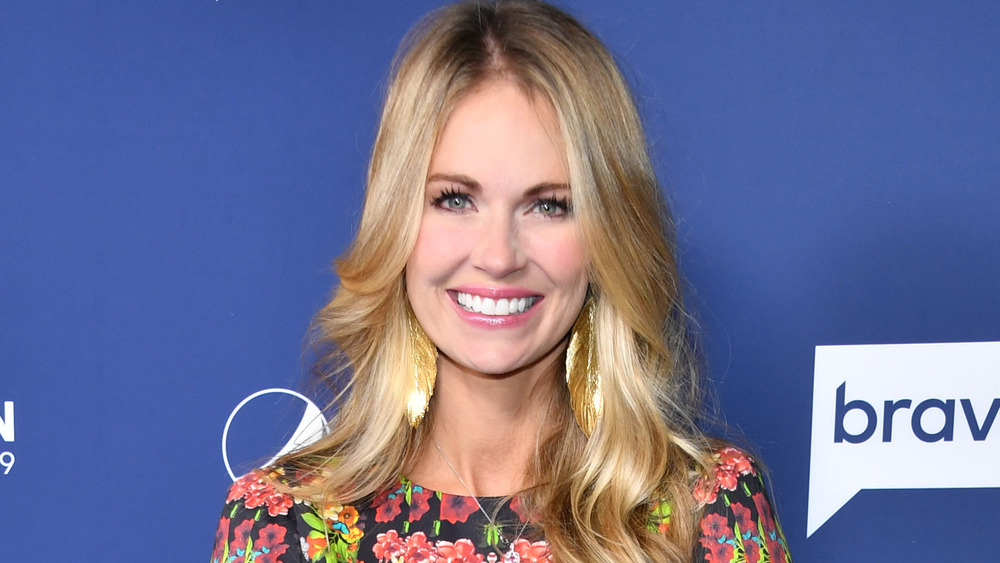 Dimitrios Kambouris/Getty Images
When Southern Charm debuted in 2013, the cast was full of relative unknowns, except for Cameran Eubanks, who was on The Real World in 2004. Per Decider, Cam's reality TV past was addressed during a Southern Charm reunion episode in 2019 when Andy Cohen asked, "Were you a party girl in your Real World days?" Cameran said, "Oh yeah, I used to party." She clarified, "I never did drugs, I got drunk that was the extent of my partying. I maybe smoked weed two or three times in my life."
Cameran was 19 when she was on The Real World, where she crushed on castmate Brad Fiorenza, who she kissed "in the hot tub, full tongue action." While that's a far cry from the woman who put every Southern Charm guy in the friend zone, Cam has no regrets about her time on reality TV. In 2018, she told Bravo's The Daily Dish, "I have remained unscathed so far in my reality television career." When asked what her daughter might think in the future, Cameran remarked, "I have yet to really embarrass myself, so, yes, I think it can be something that she's proud of one day."
Reflecting on her Real World days, Cameran tweeted, "I have no idea why people bring it up like it was a bad thing. The worst thing I did was get drunk." And the fans loved her for that, with her MTV experience helping her prepare for her time as Bravolebrity.
Cameran Eubanks is still in touch with her 'Real World' roomies
Robin Marchant, Amanda Edwards/Getty Images
These days, Cameran Eubanks is best known for her time on Southern Charm, but she does share some throwbacks from her season of The Real World here and there. In 2017, she posted a photo with her former co-stars, writing, "Stumbled upon this pic of my Real World cast in Greece. When we filmed there was no such thing as social media. It was a different time. These people will forever be in my heart. What a time in our lives."
Her MTV cast bio has been deleted from the website, but Bustle quoted some interesting tidbits from the page, which described Cameran as someone who's "not afraid to admit that her on-and-off boyfriend of one year is merely a 'trophy' to her." Additionally, the bio stated, "[p]eople find Cameran's beauty so stunning that they are shocked when they find her so warm, friendly and down to earth," which is still applicable today. In 2004, the New York Post reported that she said her vibrator was her favorite item, declaring, "sex can wait, masturbate. That's my motto!" 
Although Cameran's life has changed a lot since The Real World, she's still in touch with her-costars, telling Andy Cohen in 2018, "Jamie Chung and I, she's like a legit celebrity now, I feel like ... but we had lunch the last time she was in Charleston." She also remarked, "Remember Brad [Fiorenza]? I had a crush on Brad," which Andy seemingly recalled.
Cameran Eubanks falsely predicted that she was done with reality TV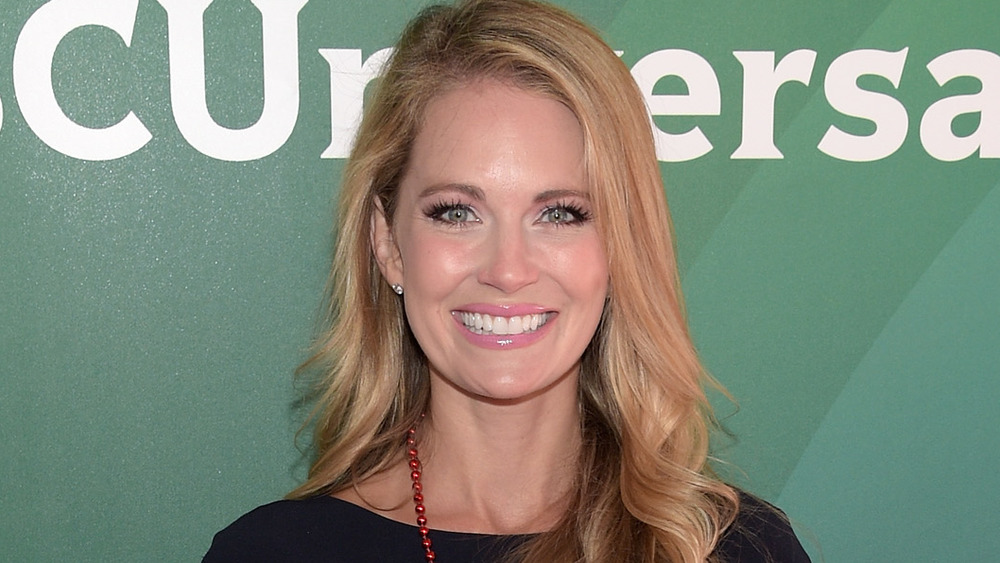 Jason Kempin/Getty Images
A 2004 New York Post article described Cameran Eubanks as "being so annoying" and compared her to Jessica Simpson, while acknowledging that many Real World viewers "cheer[ed] her on" at the time." The show's supervising producer Kevin Lee said, "She's very likable and funny, and the audience responds to her personality." He acknowledged that she was "a young girl who's going through the maturing pains right in front of your eyes, and sometimes the audience gets frustrated," which he described as "brave" of her to share. Lee said, "If she was on the show three years from now, she wouldn't be annoying at all."
At the time, Cameran received lots of attention for her role on the reality TV show, sharing with the New York Post that she received many offers for other opportunities in the entertainment industry. She revealed, "I've read for a couple of teeny pilots and people throw crazy stuff at you, it's so weird." Even so, she wasn't swept up in the allure of those jobs, claiming, "I don't buy into all that crap."
She maintained that she had zero regrets about being on MTV. However, at the time, she had zero interest in pursuing any more reality TV gigs, declaring, "Oh, no. I think reality TV has gone insane. Like The Littlest Groom, who does that?" While Cameran did not embark on any reality TV dating ventures, she obviously didn't resist every reality TV offer that came her way.