The Sport Mariska Hargitay And Her Husband Are Passionate About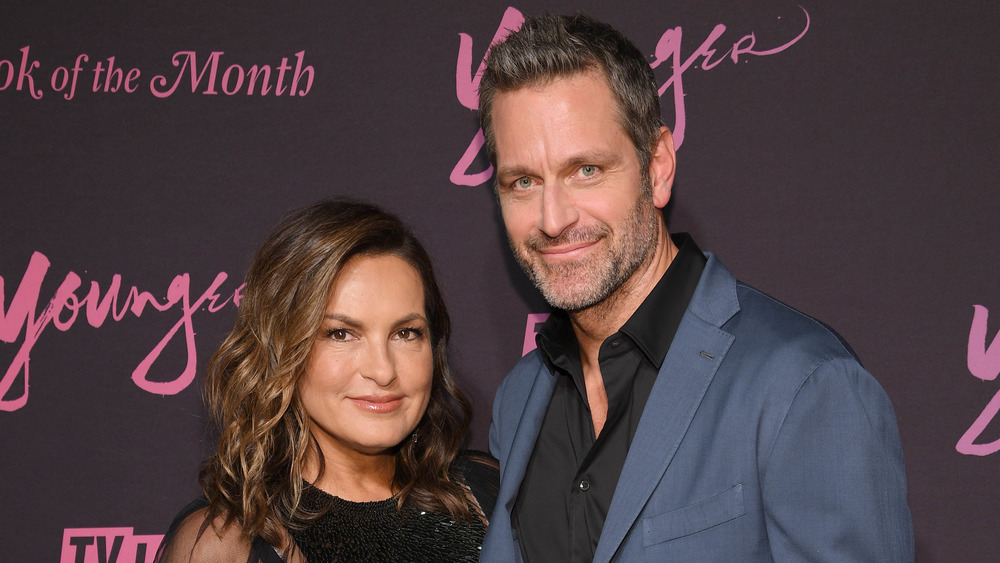 Dimitrios Kambouris/Getty Images
Viewers of Law & Order: Special Victims Unit will know that Mariska Hargitay has led the show — along with her captivating costars — for years. Fans are also intrigued by Hargitay's life off-screen, including her relationship with her Law & Order buddy Christopher Meloni, her famous parents, and her husband, fellow actor Peter Hermann.
You may recognize Hermann as Michael Burke from his earlier days on Guiding Light, which only lasted from 1997 to 1998, per IMDb. He then moved on to playing a range of roles such as Charles Brooks on Younger, Jack Boyle on Blue Bloods, as well as Trevor Langan on Law & Order: Special Victims Unit alongside his wife. In fact, the couple met on the set of SVU, according to Country Living, before they went on to get married in 2004 and became the parents of three children adorably named August, Amaya, and Andrew.
"We got married and we knew that it was going to be good and I think we both knew, sort of, what we found. We sort of knew that we found the right one. I never thought it could be this good," Hermann told People in 2019. He explained that "sometimes you take a snapshot and you go, 'I can't believe this is my life.'"
Obviously, Hermann adores his life and his wife, which is, in part, because they're so alike, including the fact that they share a passion for a particular sport.
Mariska Hargitay and Peter Hermann often watch this sport together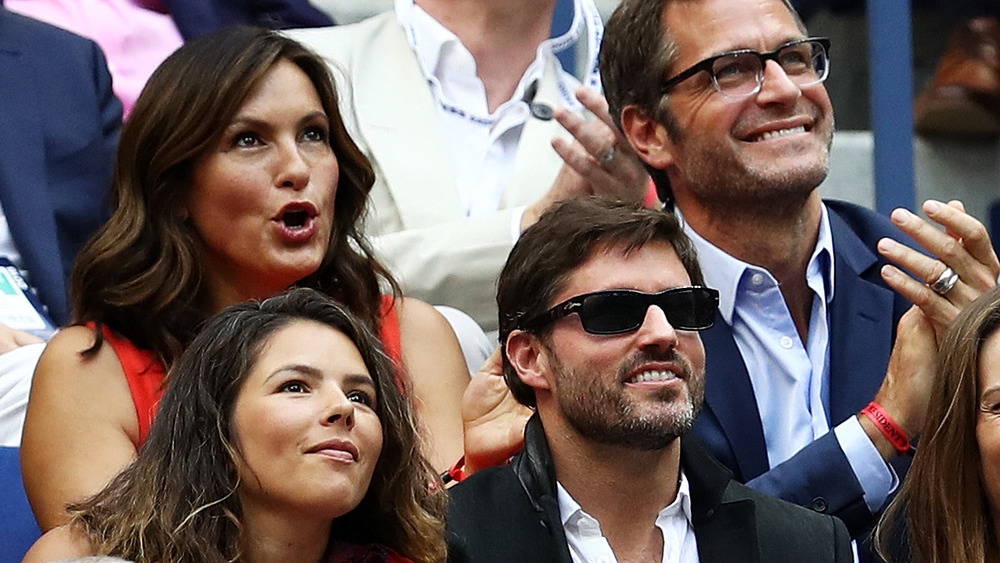 Elsa/Getty Images
What's your sport of choice? Do you like playing baseball or football? Perhaps you'd rather check out a hockey or soccer game. When it comes to Mariska Hargitay and her husband, Peter Hermann, they'd rather nab a couple of tickets to enjoy a tennis match. That's right, if you're ever watching a game of tennis on television or are lucky enough to attend in person, be sure to scan the crowd for familiar faces because you might spot Hargitay and Hermann there.
Back in September 2016, the Law & Order: SVU star took to Instagram to share a photo of herself and her love sitting together at the U.S. Open. Noting that it was their "date night," she captioned the photo by calling the event a "fun and thrilling night." She also shared her view of the action during the Women Singles match and added a hashtag that noted that the players were "#ServingUpSomeQualityTennis."
Hargitay's followers were totally into her love of the sport, with one fan writing, "I wanna watch tennis at the US open with you!!!!" We have a feeling plenty of the star's admirers would love to do the same. Although another follower did ask, "Did they at least give you the 'dunt dunt' on the jumbo screen?" Now that would have been cool!
However, even if they didn't indulge in that pop culture-related opportunity, it hasn't stopped Hargitay and Hermann from continuing to show up to watch what seems to be their favorite sport.