The Untold Truth Of Carla Gugino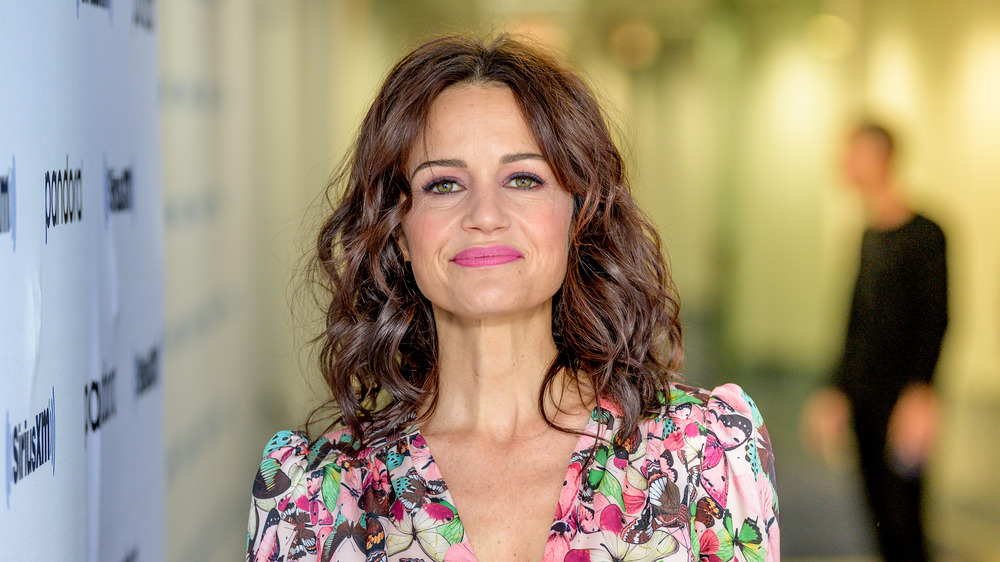 Roy Rochlin/Getty Images
From Spy Kids to The Haunting of Bly Manor, Carla Gugino has enjoyed an incredible career as an actor. Known for being able to adapt to a variety of roles, she credits her unique upbringing for her ability to transition from character to character with ease. After being born in Sarasota, Fla., in 1971, her parents separated when she was only 2 years old, leaving her to split her time between her father's home in the Sunshine State and her mother's home in Paradise, Calif. "I lived in a tepee in Northern California and a van in Big Sur," she told the Tampa Bay Times in 2005. "With my dad, I lived in a beautiful house with a swimming pool and a tennis court and went to Europe for the summers. So I feel like I lived two childhoods." 
From the independence she gained from juggling two lifestyles, she started working as a model when she was only a teenager and was financially independent. With her parents' approval, she got legally emancipated from her mom and dad at the age of 16.
After Gugino stepped out on her own, she started to venture into the acting world and was instantly swoon by the industry, creating a career for herself spanning over three decades. Gugino has appeared in a TV show or film just about every year since 1989 until the present day, and she shows no signs of slowing down. Keep scrolling for more details about the impressive star.
How Carla Gugino made it work for 'Spy Kids'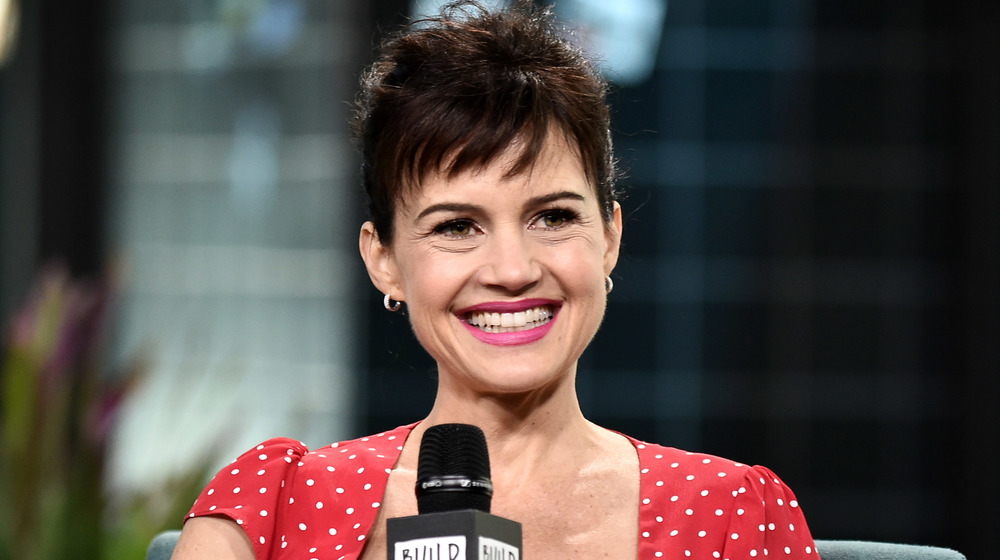 Steven Ferdman/Getty Images
The list of parts Carla Gugino has played is truly endless. She appeared in shows such as Who's the Boss and Californication, in addition to a bevy of films including, Night at the Museum and Race to Witch Mountain, per IMDb. Of course, for the millennials out there, they mostly remember Gugino for her role as bad** mom, Ingrid Cortez, in the Spy Kids franchise, as well as her more recent performance in Netflix's The Haunting of Hill House as spooky mother Olivia Crain. Although the two projects are vastly different, comparing the two parts allow an inside look at Gugino's evolution as an actor and woman.
"What's funny is when I played the mom in Spy Kids, I was 27 years old, which was at least 10 years too young for the role. So I'm probably much more of the right age now to play that role to have been a spy for 10 years and then had kids and all of that stuff," she told In Touch Weekly in 2019. 
Since her Spy Kids days, she told the outlet she has had a lot more experience parenting, despite not having children of her own with her husband of 25 years, Sebastián Gutiérrez. "It kind of taught me the fact that if you commit to something fully, and you tell a story, people will believe you," she told the outlet. "And that's one of the great things about being able to transform to other characters."