Mindy Kaling Responds To Fan About Her Kids' 'Caucasian' Names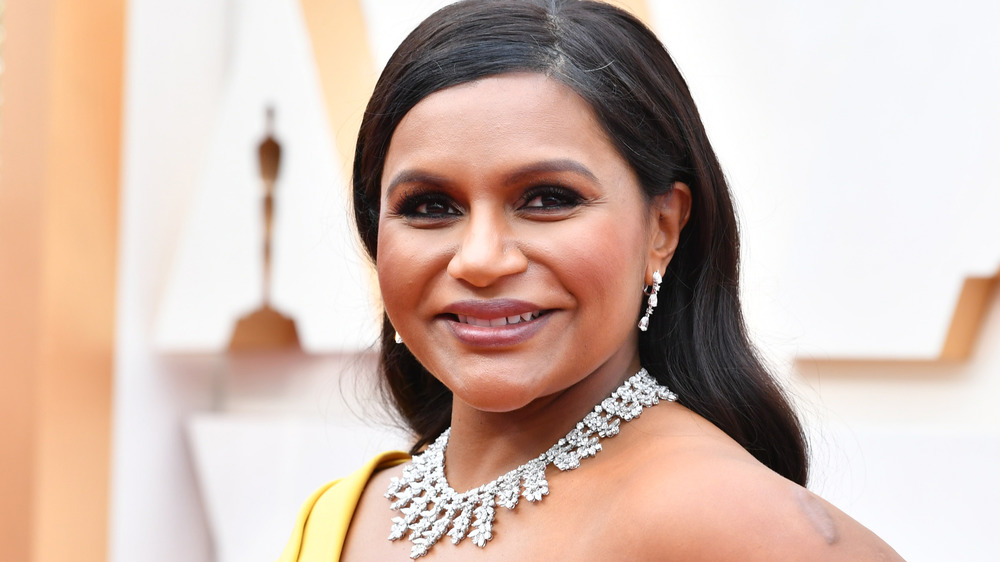 Amy Sussman/Getty Images
Celebrity baby names are often scrutinized for being too unique or not unique enough. Mindy Kaling fielded questions from a fan who deemed her kids' names "very Caucasian." The 41-year-old writer, actor, and producer, who discreetly welcomed a son in September 2020, was promoting her Vogue India cover on Instagram and discussing post-pregnancy body positivity, when a curious fan gently pried into the reasoning behind her children's names. 
"Not my business but do your children have Indian middle names?" the fan asked (via People). "You are proud of your culture and I was wondering why the kids have very Caucasian names."
It's not difficult to understand why fans would be curious about Kaling's kids, considering The Mindy Project star has been very private about her pregnancies. She welcomed her daughter, Katherine, in December 2017, and a son named Spencer in September 2020. She has not revealed the paternity of her children and has tried to shield them from the spotlight, choosing not to post pictures of their faces on social media. However, Kaling did respond to the fan's question, revealing her kids' middle names and the meanings behind them. Here's what she had to say.
Mindy Kaling shares the meaning behind her kids' names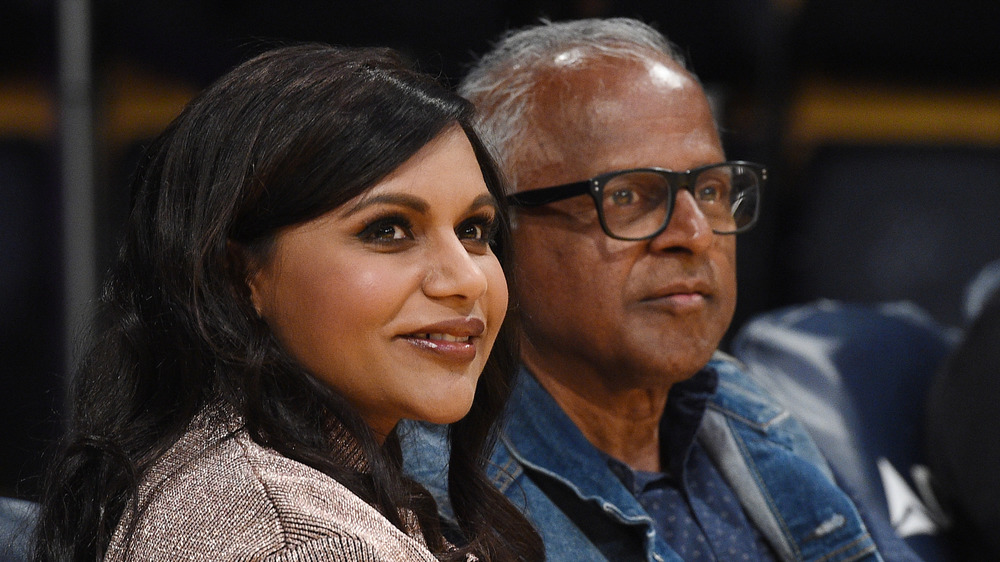 Kevork Djansezian/Getty Images
Actor Mindy Kaling gave her children the first names Katherine and Spencer, but one curious fan wondered if perhaps the little ones' middle names reflected their Indian heritage. Though Kaling is customarily very private about her children's lives — she even kept her latest pregnancy a secret! — she actually did respond to her follower's question on Instagram.
The Office star said Katherine's middle name is Swati and Spencer's is Avu. Both names honor family members close to Kaling's heart. Swati was the name of Kaling's late mother, and Avu is her father's name (pictured). In a response to another fan, who said they'd never "known another Swati until now," Kaling said the name is "gorgeous and meaningful." 
Kaling's mother died of pancreatic cancer in 2012, and she's been vocal about how their relationship has impacted her own parenting. In a Mother's Day post on Instagram in May 2020, Kaling wrote that "she used to dread Mother's Day" because she would miss her mom, but since Katherine's birth, she has been "telling stories about her grandmother [because it's a] great distraction." 
Kaling wants to have the same relationship with her daughter that she had with her mother, and the challenges of 2020 have actually helped her focus on mothering.
Mindy Kaling talks about parenting during the pandemic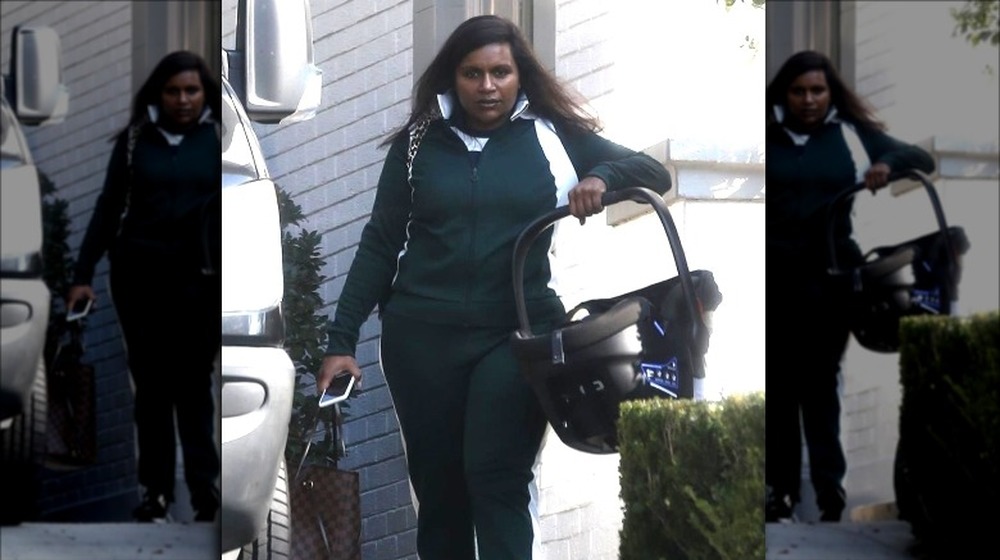 BACKGRID
Though Mindy Kaling has kept many details about her pregnancies private, she has opened up about parenting. In a December 2020 feature for Vogue India, the Inside Out star admitted she was grateful for daughter Katherine's companionship during the isolation of the COVID-19 pandemic in 2020. 
"In the beginning, it was a lot of us just staring at each other, but I got to know her better," Kaling said. She also spoke about her role as a mom, saying it was something she always wanted because of the bond she had with her mother. "It was so pure and so fun and uncomplicated, and I hope that I can have that with my son or my daughter — if I'm lucky, with at least one of my kids — when they get older." She told Parents that having kids brought her "the most unadulterated joy" and helped her realize she didn't need to find a romantic partner in order to be a parent. "I want to put my own happiness in my own life," she said. 
Kaling has definitely taught us all a lesson on how letting go of other people's opinions and expectations can lead to a lighter and more fulfilling life, and we're so here for it.