The Truth About Miley Cyrus' Ever-Changing Hairstyle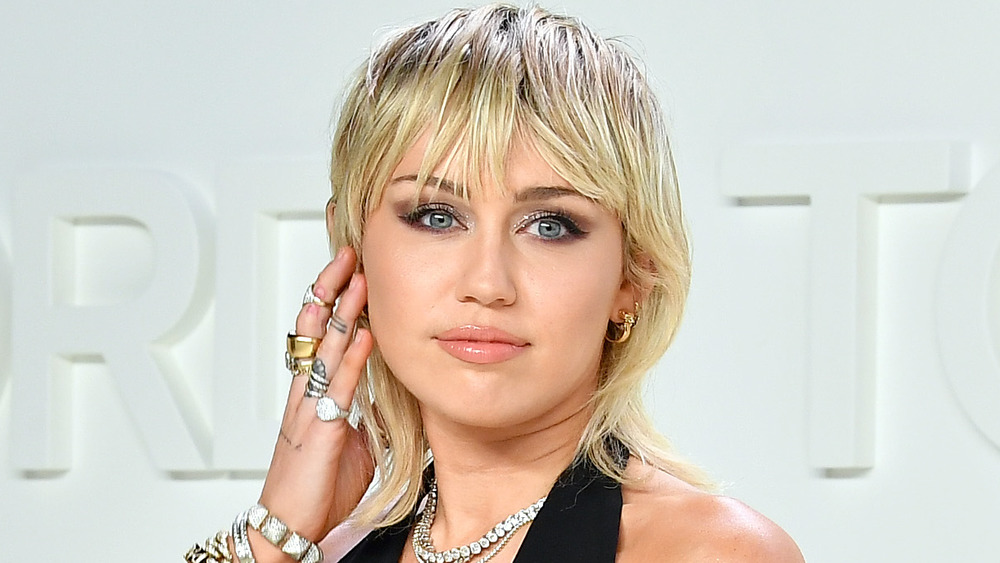 Amy Sussman/Getty Images
A drastic haircut has become a tell-tale sign that someone has just gone through a period of great transition and while some will grab their scissors on a whim, Miley Cyrus' ever-changing hairstyle has been curated to reflect her transition from a Disney star to a bad*ss rocker. There has always been a lot of focus on the "Midnight Sky" singer's hair, dating all the way back to her days as Hannah Montana. (Cyrus' Disney alter ego used a blonde wig to disguise her identity on the beloved show.) And how could we forget her "Wrecking Ball" days when she chopped off her long, dark locks to symbolize the end of her cleaned-up image, welcoming her Bangerz phase. 
"My hair is some sort of reflection for my sanity, my sexuality, my sobriety," Cyrus said during a Dec. 2, 2020, interview on The Howard Stern Show while promoting her Plastic Hearts album. "The public really makes my hair, I guess, the kind of monitor of how I am doing." Although it was never her intention to use her hairdo as a sort of mental health meter, for some, that's what it's become.
Keep scrolling for more insight about Cyrus' ever-changing hairstyle.
Miley Cyrus blames herself for the public's association with her hair and her health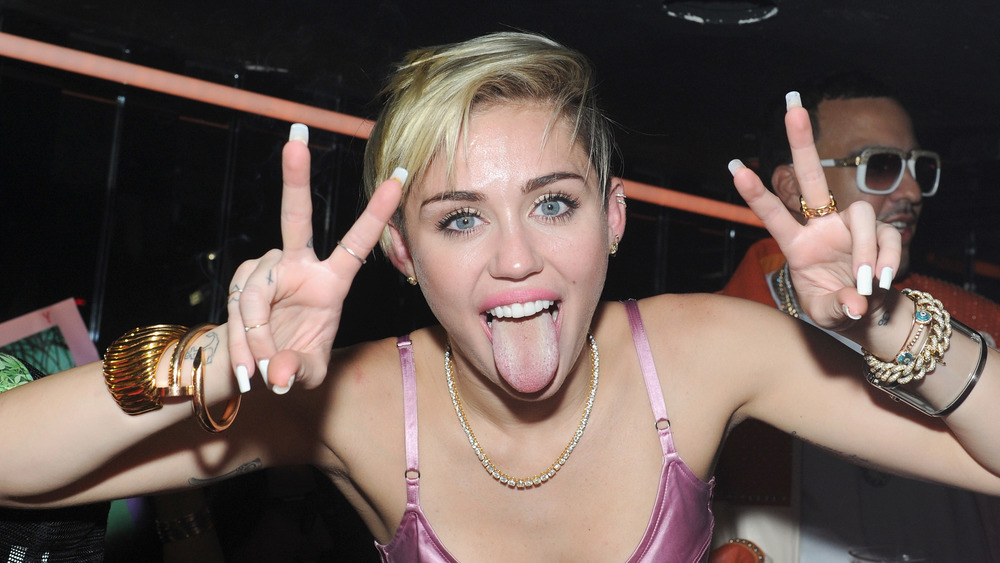 Jamie Mccarthy/Getty Images
Miley Cyrus might just enjoy changing up her look, but, according to Cyrus herself, you can't blame fans for assuming she's going through something when she tries funky styles like pink armpit hair. "It's really not [the public's] fault that they associate my hair and my identity and my well-being so closely," Cyrus explained to Howard Stern in December 2020. She went on to reference her Hannah Montana days, noting, "Because basically, we drilled that into their brains for 8 years of a series."
Aside from how people perceive her changing look, the premise of the show — living a double life as a pop star — became personally problematic for the young star. "That's a lot to put on a kid — to go, 'When you're yourself, no one gives a f**k.' But then when they go and kind of groom you to look like something else, something that you're not, and you're really young, and it's a lot of makeup and, you know, wigs and all this stuff, it does something psychologically."
Although Cyrus has tried to use her look to distance herself from Hannah Montana, some of her fans still compare her to the Disney character, "which wasn't [her]," she told Stern. "So, then that does a lot of psychological stuff, where it's like, 'Am I valuable as myself?'" Whether she rocks a pixie cut or goes for more of a Joan Jett vibe, it definitely seems like Cyrus is highly regarded when she's just being Miley.