How Olivia Jade's Sister Is Dealing With The College Admissions Scandal
In her first interview since her family's involvement in the college admissions scandal that came to light in 2019, Olivia Jade Giannulli, the youngest daughter of Mossimo Giannulli and Lori Loughlin, broke her silence on Red Table Talk.
According to NBC News, the families of prospective Stanford, Georgetown, Yale, UCLA, and USC students — including celebrities Lori Loughlin and Felicity Huffman — paid $25 million to fake athletic profiles, bribe coaches and administrators, and cheat on college exams to help their children get into the above-mentioned universities. After a year of holding off, Loughlin and Giannulli each pleaded guilty to one count of conspiracy to commit wire and mail fraud, with Giannulli also admitting to one count of honest services wire and mail fraud, as detailed by CNN. Loughlin reported to prison at the end of October 2020 to begin her two-month prison sentence at a federal institution in northern California, while her husband started his five-month sentence at a medium-security federal prison in November 2020.
This left their two college-aged children, Olivia Jade and Isabella "Bella" Rose Giannulli, to tend to themselves as they ride out life without their parents. Olivia Jade, who was a successful beauty influencer who secured numerous brand deals prior to the incident, has laid low since the scandal broke. Her older sister already shied away from the spotlight, which begs the question: how is Bella Rose handling the turmoil that had wreaked havoc on her famous family? Olivia Jade gave an update.
Olivia Jade's sister Bella Rose is calm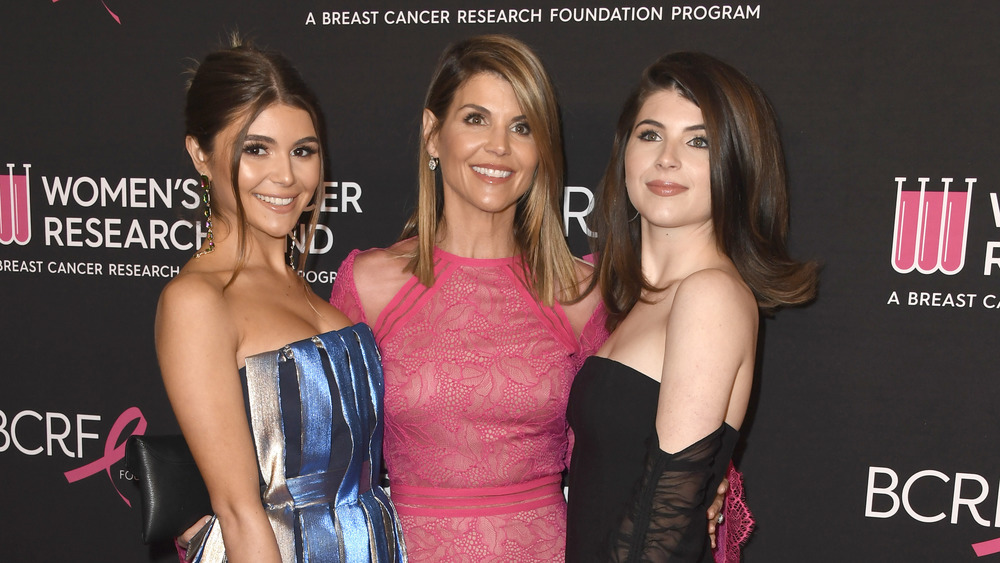 Frazer Harrison/Getty Images
Olivia Jade Giannulli appeared on the Dec. 8, 2020 episode of Red Table Talk with the Smith family to speak publicly about the college admissions scandal and how her family dealt with it. "It's been hard," Olivia began, per People. "I think for anybody, no matter what the situation is, you don't want to see your parents go to prison, but also I think it's necessary for us to move on and move forward."
Toward the end of the interview, Jada Pinkett Smith took the time to ask Olivia Jade how her sister, Isabella "Bella" Rose Giannulli, is handling the situation. Olivia Jade said like the rest of her family, Bella Rose has "learned a lot," but noted Bella Rose's demeanor is much calmer than her own. "She's kinda more laid back and relaxed, so she's like a little bit, I think, calmer than I am throughout a lot of this in terms of just feeling emotional if my parents [are] away or whatever it is," she said. Olivia Jade then asserted that she doesn't want to come across as a victim. "I know people go through it way worse ... I'm just speaking from my personal experience. I'm still a human with feelings you know?"
Olivia Jade said she is also living with her sister in an apartment, and joked that they are "at each other's necks" and "as close as it can be."
Olivia Jade and her family are looking to the future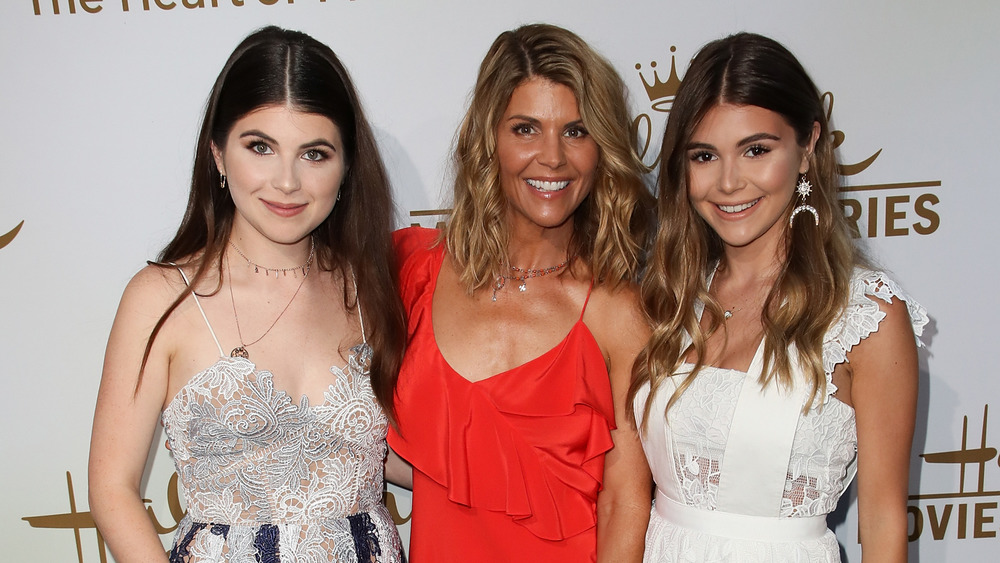 David Livingston/Getty Images
While the whole situation is not ideal for any family, Olivia Jade said it was a huge wake-up call for her famous relatives, and it may be a "blessing" in disguise, as reported by People.
"I know she's strong and it's a good reflection period," Olivia Jade said in reference to Lori Loughlin's imprisonment. "I know that it's a positive that she's in there right now, she gets to really rethink everything that happened, kind of figure out when she comes out what she wants to do, what she's learned through all of this and I think that hopefully will be a blessing in the end."
Olivia Jade repeatedly said how embarrassed she was by her own ignorance of her privilege, and has turned her thoughts into action by mentoring at-risk students in Los Angeles. "It just kind of shifted my whole mentality," she said of working with the kids. "They all were so little but they were so grateful for that education ... I was watching all of them and I was thinking about my situation and that I took all of that for granted," she admitted.
Overall, Olivia Jade said her family has accepted their wrongdoings and will never let this situation happen again. "I want to move forward and I totally, totally understand if people aren't ready to jump on board with me, but I'm here because I want to leave it on the table," she confirmed.