The Bachelorette: Tayshia Had The Perfect Reaction To Bennett's Mansplaining
Tayshia Adams parted ways with Bennett Jordan on The Bachelorette. While Tayshia clearly liked Bennett, she was upset by the way he talked down to fellow contestant Noah Erb. In a move that showed zero self-awareness, Bennett tried to reassure Tayshia about keeping him around by mansplaining to her in a very condescending way!
Per Dictionary.com, mansplaining means "to comment on or explain something to a woman in a condescending, overconfident, and often inaccurate or oversimplified manner." And, on the Dec. 8, 2020 episode, Bennett offered viewers a masterclass in the art.
Tayshia had to break up the feud between Noah and Bennett, confronting the two contestants about the ongoing conflict. When Tayshia found out, Harvard grad Bennett called out the younger contestant in front of the whole group, lecturing Noah on why he lacked emotional intelligence, and told him there was "zero" chance Tayshia would pick him — and that made our Bachelorette was mad. Keep scrolling to learn why Tayshia's response was the perfect reaction to Bennett's mansplaining!
Tayshia Adams shut Bennett Jordan down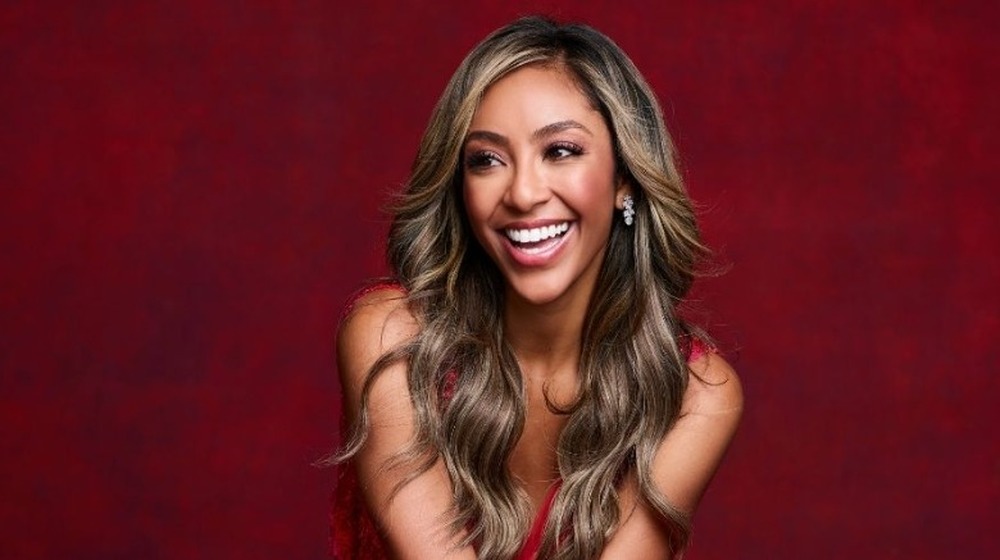 ABC/Kwaku Alston
Tayshia Adams was shaken up after hearing how Bennett Jordan had been treating Noah Erb. She pulled him aside to try to understand why he was so mean to the other contestant but, instead of letting Tayshia speak, Bennett tried to mansplain our Bachelorette's innermost feeling to... the Bachelorette herself? Luckily, Tayshia shut down Bennett in a hurry.
Tayshia told Bennett that he does not get to decide for her and that it was not his place to comment on who she should choose in the end. After Bennett realized he messed up by mansplaining to Tayshia, he tried to apologize a few times, but Tayshia was not having it because she thought he was condescending. As usual, Bachelor Nation took to Twitter to share their own feels about the situation.
One user tweeted, "Bennett: Sorry I questioned your judgement! Now, let me mansplain emotional intelligence and why Noah actually sucks!" Another viewer added, "Bennett is like a robot who read one chapter of 'how to pass as human" and it was the #EmotionalIntelligence chapter." 
We are just glad Tayshia shut down Bennett's mansplaining and sent him packing!