Savannah Chrisley Has A Big Career Change In Her Future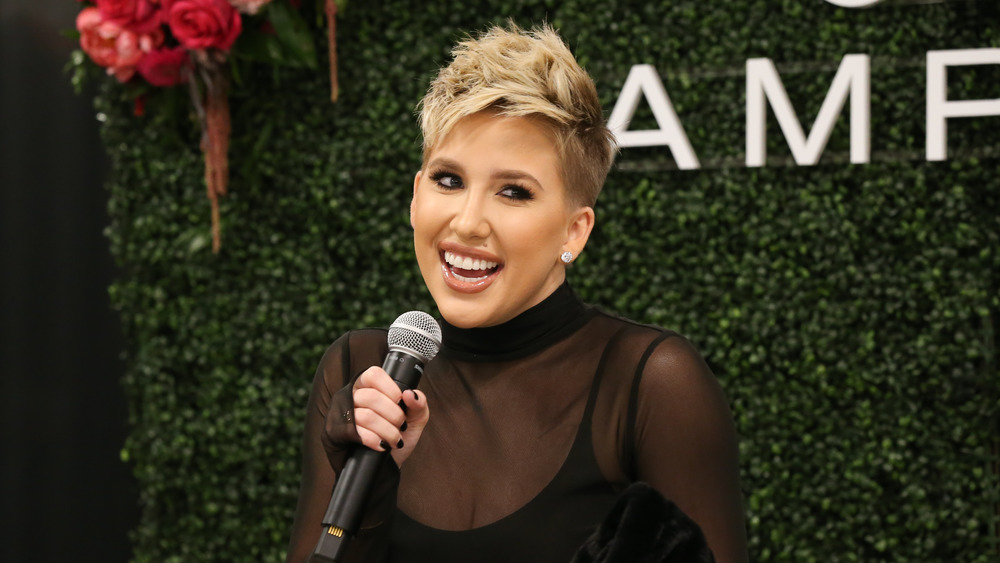 Terry Wyatt/Getty Images
Reality star and beauty queen Savannah Chrisley is embarking on a change away from the glitz and glamour of Hollywood. The Chrisley Knows Best star revealed on Facebook and Instagram that she is trying her hand at real estate. "Guess who just passed their real estate exam[?] Can't wait to show y'all what we're working on and even more excited to help people find their dream homes," the blonde beauty revealed via social media on Dec. 7, 2020.
Although Savannah is mostly known for being the fashion and beauty-obsessed older sister on her family's reality show — even starting a makeup line, Sassy by Savannah, in August 2020 — dabbling in real estate isn't as out of the ordinary as it may seem. Her father, Todd Chrisley, was known as a real estate tycoon before he was the lovable reality TV show dad. According to Celebrity Net Worth, 95% of Todd's wealth comes from his various real estate ventures. The dad was thrilled to see his daughter following in his footsteps and wrote a touching comment on her post. "So proud of you and all that you do," he said. "You are a blessing to us and to many others in this world. Stay true to you and your beliefs, God has big plans for you."
Keep on scrolling for more details about Savannah's interest in real estate, and what motivated her to get into the business. 
The Chrisleys have a long history in real estate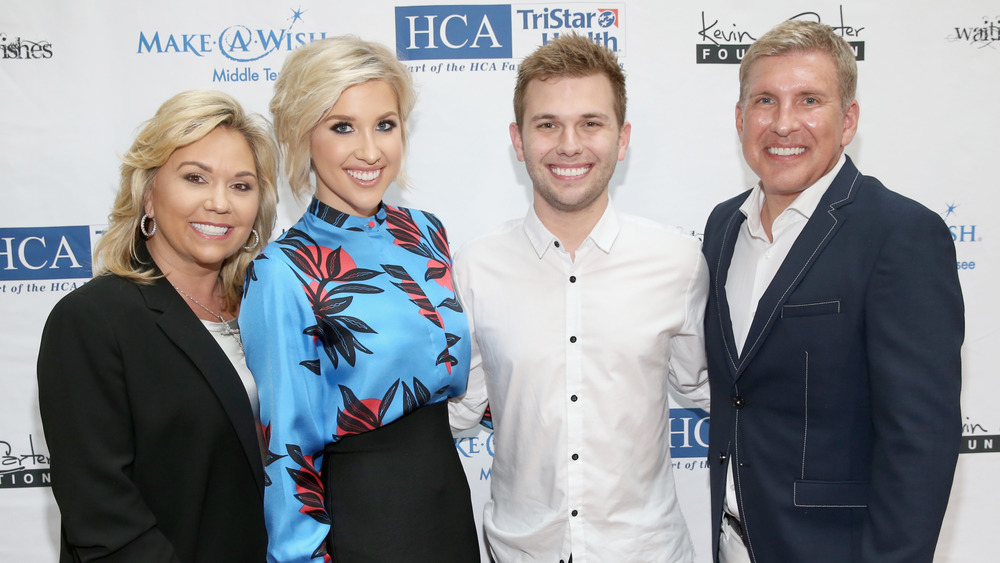 Terry Wyatt/Getty Images
Before the Chrisleys became a reality TV show family, the majority of their income came from Todd Chrisley's real estate investments. In fact, the family business was a storyline on the show back in 2018 when the dad invested in a plot of land that could sit six homes and four townhouses, per Pop Culture. 
During the episode, Savannah, her brother Chase, and their mother, Julie, quarreled over who would get the big listing once the project was complete. As the family bickered, Savannah said, "I'm halfway through my class, so I'll be passing my test soon," to which Todd said, "I get that you all want the list, but none of you are agents yet ... so you all need to get it together." Savannah had a leg up on her mother and brother, as she was already prepping for her exam. The three decided to take a practice test together, and whoever passed the final exam would share the listing. "We're a family. We do it all together. We build it together. We reap the benefits of it together," Todd said. 
Thankfully, all three passed the practice test and were hopeful for the real deal. Since the episode, Savannah is the only one to celebrate officially getting her real estate license, but her mother reportedly flipped a home in Brentwood, Tenn., according to Realtor.com. (Interestingly enough, Savannah's ex-fiance, Nic Kerdiles, also works in real estate). It looks like real estate runs in the fam!