RHOA: Why Porsha Williams Says Her Time In Jail Changed Her Life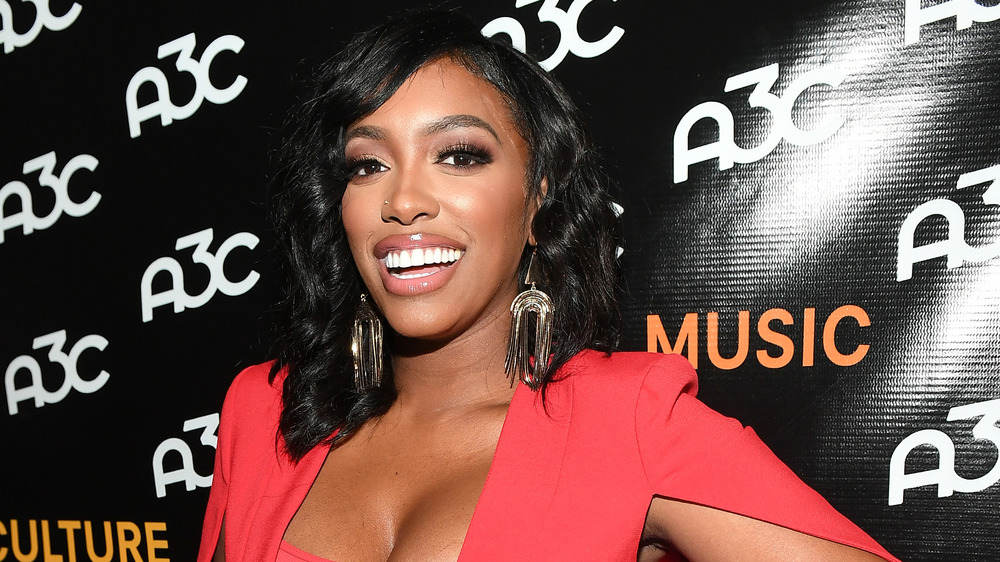 Paras Griffin/Getty Images
Porsha Williams is making sure that she is on the right side of history. In the midst of a global pandemic and a tension-filled racial climate, the Real Housewives of Atlanta veteran joined Love & Hip-Hop star Yandy Smith and took to the streets alongside protestors in response to the murders of George Floyd and Breonna Taylor at the hands of police officers. The two were first arrested in July 2020 while peacefully protesting the police officers who killed Breonna Taylor in Louisville, Kentucky, per Page Six. The reality stars were arrested a month later in August 2020 during another peaceful protest in Louisville.
On the premiere of Season 13 of Real Housewives of Atlanta, Porsha opened up about her life-changing arrest. "I am here, in Atlanta, peacefully protesting, and the police, who are here to protect and serve, are actually going to kill us," she fearfully recalled in a confessional interview. Here's why the RHOA star says her arrest was a pivotal moment in her life.
Porsha Williams' grandfather was a civil rights activist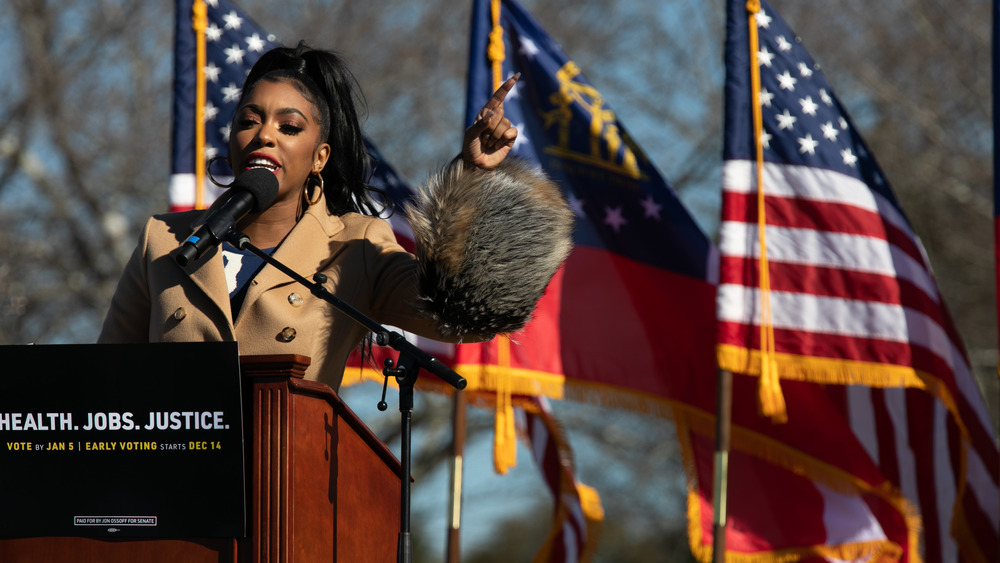 Jessica Mcgowan/Getty Images
Porsha Williams' love for activism runs in her blood. The Real Housewife's grandfather, Hosea Williams, was a famous civil rights leader and activist. Hosea was best known as a merited member of Dr. Martin Luther King Jr.'s inner circle and the former executive director of the Southern Christian Leadership Conference, per Stanford University's Martin Luther King Jr. Research and Education Institute. In 1974, Hosea won a seat in the Georgia General Assembly.
You may remember the RHOA cast (mainly Kenya Moore) bashing Portia for being an "embarrassment" to her grandfather's legacy when they learned of her historically inaccurate idea of what the Underground Railroad was. In her own form of redemption, Porsha says she assumed leadership during the Black Lives Matter protests to "speak life into all of those protestors," according to Page Six.
Porsha also mentioned that she does not regret being arrested despite the unsanitary conditions inside the jail. On an episode of Watch What Happens Live, Porsha said the experience changed her life forever. "[The protest] changed me because I didn't know what I had in me," she told Andy Cohen. "I always knew that my grandfather, who was a civil rights leader... I knew that I had a lot of him in me, a lot of his drive, a lot of his outspokenness, his encouragement to other people and to fight ... but I didn't know that it would activate the way it did."