The Real Reason Kathie Lee Gifford Started Drinking On-Air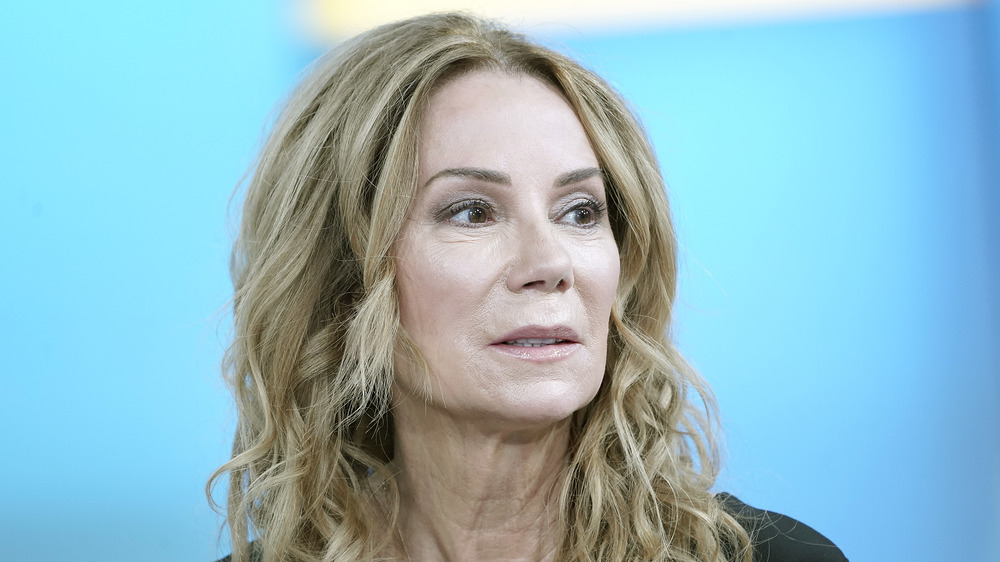 John Lamparski/Getty Images
During difficult times, it's always nice to indulge in a little bit of nostalgia — like the memories of what seems like a bygone, COVID-19-free era. For some, this might mean endlessly binging episodes of The Office, while for others, it might mean remembering how an eight-year-old internet meme of a monkey wearing an oversize jacket once single-handedly invented fashion. And still, for a good but distinctive few, it might be the memory of how TV personality Kathie Lee Gifford and fellow presenter Hoda Kotb used to drink a seemingly endless supply of wine before noon during their daily morning segment on the Today show. Ah, the sweet refrain of yesteryear.
During a press junket to promote her new memoir, It's Never Too Late, Gifford finally dished about the origins of the now-revered drinking game. So what's the story behind Kathie Lee Gifford drinking on air? Read on after the jump to find out. 
Chelsea Handler inadvertently started Kathie Lee and Hoda's wine tradition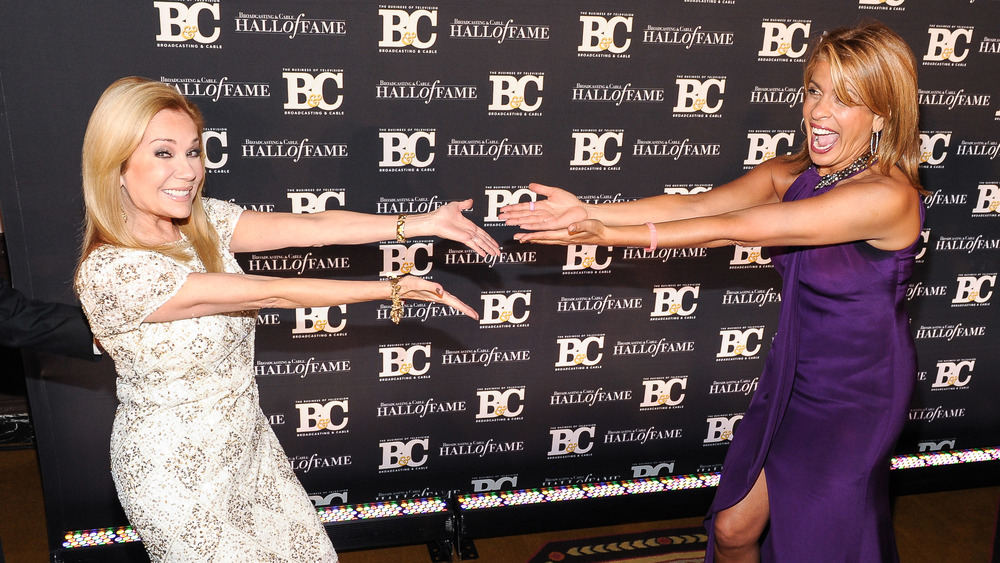 Rommel Demano/Getty Images
According to former Today host Kathie Lee Gifford, she and co-host Hoda Kotb's habit of drinking during their daily segment can't exactly be chalked up to a reason, per se — rather, it's because of a specific person. And the person in question is none other than talk show host and comedian Chelsea Handler. 
As Gifford explained in a Dec. 9, 2020 interview with The Loop, the time-honored tradition began after Handler was booked as a guest to promote her own comedy-memoir Are You There Vodka? It's Me, Chelsea, which was published in December 2009.
After qualifying that, yes, Kotb and Gifford's segment "was on at 10 a.m." but that "nobody realizes we've been up since two o'clock in the morning" for their shift, Gifford explained how the Today show producers created fake cocktails as a prop to drink for Handler's appearance. After that segment aired, future guests began to jokingly ask where their cocktails were, among them actor Joel McHale, who as a gaffe, showed up "with a bottle of his own Hennessy" and drank it as he made his exit off of the set. 
"We realized, 'oh my gosh, we've created a party,'" Gifford recounted, adding that her guests were "coming to have a good time, and they [felt] safe with us." Before they knew it, producers gave Gifford and Kotb glasses of wine to sip on set — and a new tradition was born.