Inside Alexander Skarsgard And Alexa Chung's Relationship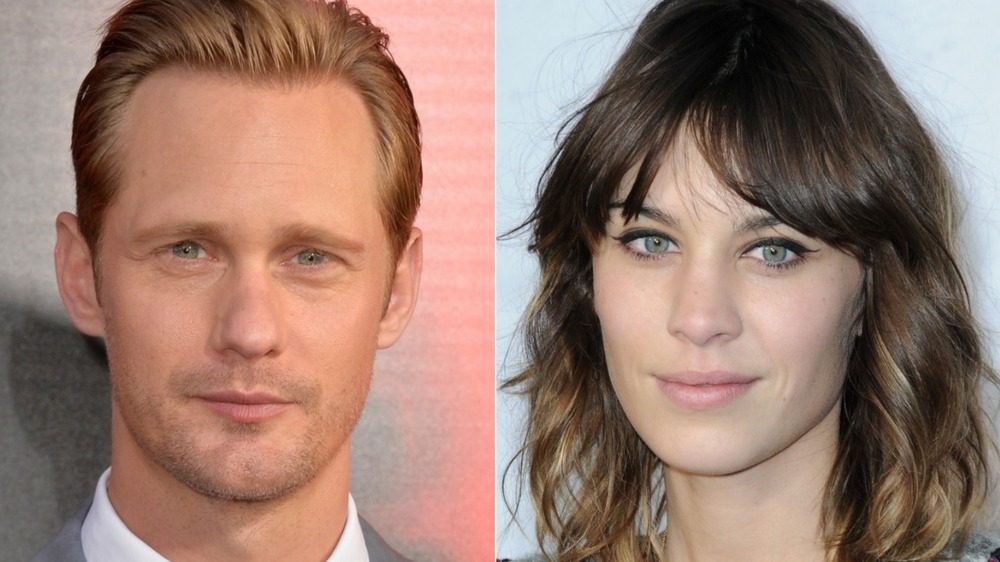 Frazer Harrison, Francois Durand/Getty Images
It is hard to keep up with all of the on-and-off romances in Hollywood, and it makes it even harder if those involved tend to keep things low-key and to themselves. Well, actor Alexander Skarsgård and British model and fashion designer Alexa Chung are a perfect example. In early 2015, rumors that Skarsgård and Chung had begun dating heated up the gossip columns. Page Six reported on March 11, 2015, that the two were reportedly seen holding hands at Caviar Kaspia in Paris during fashion week. Before that, eyewitnesses spotted the pair at a Father John Misty show in New York, and the following morning at a coffee shop.
In June 2015, the world finally got a glimpse of Skarsgård and Chung as a supposed couple when paparazzi pics of the two holding hands showed up online. Even after the sighting, Skarsgård continued to play things cool. In an interview with Harper's Bazaar, which got published just before the photos appeared online, Chung admitted that she is a "nightmare" to date. "I don't like being told what to do. And I don't want to be penned in. I don't want to feel I have to be anywhere ... I am quite restless. It makes me a nightmare to date, I think," she stated. 
Alexander Skarsgård and Alexa Chung reportedly dated for two years, but then hit a bump in the road. Keep on reading for more details.
Alexander Skarsgard and Alexa Chung were very private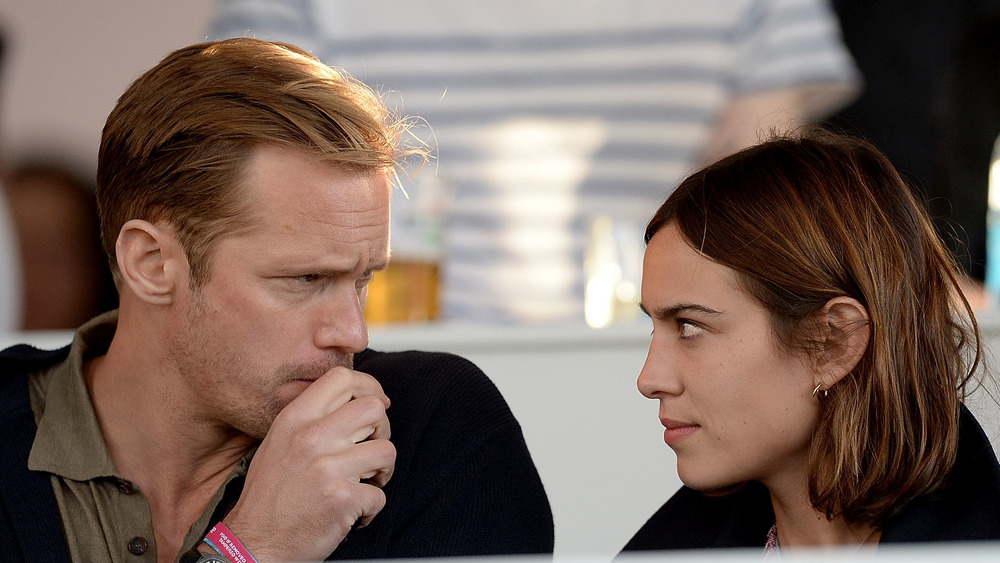 Dave J Hogan/Getty Images
In August 2015, the fiercely private Alexander Skarsgård was casually asked Page Six about Alexa Chung's thoughts on him previously dressing up as a drag queen for The Diary of a Teenage Girl movie premiere. Skarsgård replied, "Who?" Cheeky. The couple never spoke of their relationship in the press and did their share of paparazzi avoidance, as they were rarely photographed together.
The last time the couple was seen together by the media was when they left a May 2017 Met Gala after-party together. In August 2017, E! News reported that Chung and Skarsgård broke up, with a source stating, "No one cheated on anyone. It was a clean breakup that was caused by busy schedules and distance. They really did love each other and were pretty serious. They still have respect for each other."
It was reported by Page Six that the True Blood actor had become romantically involved with model Toni Garn, Leonardo DiCaprio's ex-girlfriend, but E! News' source squashed that rumor. "Alex and Toni just recently met each other, but there is no romance," the source confirmed. "A few people all hang out. Very casual. It wasn't a date. Nothing is going on with them." But that wasn't the end of the road for Alexander Skarsgård and Alexa Chung — continue scrolling to find out where their relationship took them next.
Alexander Skarsgard and Alexa Chung might have reunited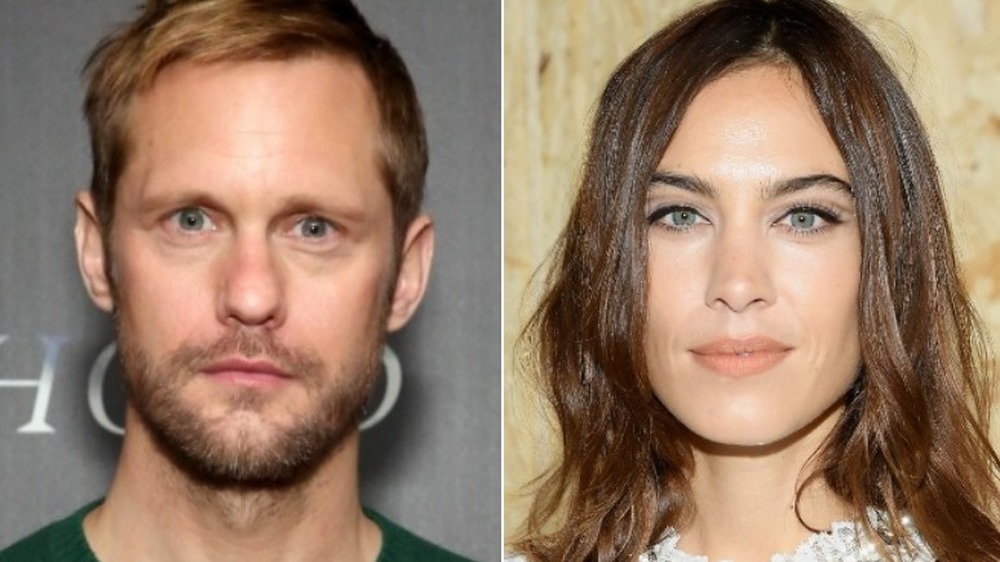 Monica Schipper, Pascal Le Segretain/Getty Images
Apparently, the adage, "absence makes the heart grow fonder," rang true for Alexander Skarsgård and Alexa Chung. On March 4, 2018, the pair were spotted by the paparazzi out and about in London. An eyewitness told Us Weekly, "The two seemed happy but a bit tired. They walked through the station holding hands. This was late in the morning and they arrived on a Eurotrain. They were quiet and just walked through the station alone." In November 2018, the paparazzi snapped the couple as they were out for a stroll in New York City.
However, Skarsgård and Chung never confirmed that they had actually reunited. As for the 2018 outings, Chung reportedly remains friends with her exes. A source told The Daily Mail, "She's always cool with everyone she dates and stays in contact and even will hang out with them after they break up. She and her other exes have hung out after they break up and [Alexander] is no exception. They still text each other all the time and met up when they were in the same city." That was the last time Skarsgård and Chung were spotted together. 
It seems as if the fashion designer has moved on from the relationship. In June 2020, photos confirmed that Chung was dating Orson Fry, an heir to a confections fortune, and 12 years her junior. As for Alexander Skarsgård, he has reportedly been single since he split from Alexa Chung. Any takers?