How Fantasia Barrino Became A Grandmother At Age 32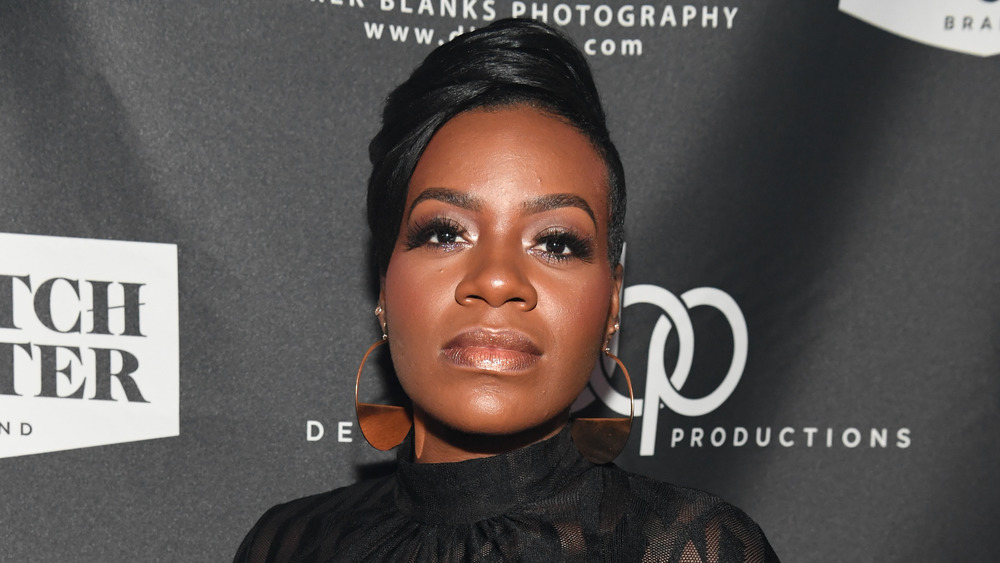 Paras Griffin/Getty Images
Fantasia Barrino is part of one big and growing family. After five years of marriage to Kendall Taylor, she announced in an Instagram Live session in November 2020 that they are expecting their first child together. "We havin' a baby!" Barrino's excited husband exclaimed after kissing her growing belly in a clip posted to Twitter. Barrino has two children from previous relationships: Dallas Xavier and Zion Quari, who were 8 and 19, respectively, at the time of the announcement. Taylor also has a son named Treyshaun (per People).
While sharing the news, Barrino and her husband opened up about their difficult pregnancy journey, with Barrino sharing that her doctor previously informed her that one of her fallopian tubes had closed, making it much more difficult to conceive. During her struggle to pregnancy, the American Idol Season 3 winner was able to welcome babies into her family in another way. Keep scrolling to learn how Barrino became a grandmother at age 32.
Fantasia Barrino's step-son had his first baby in 2016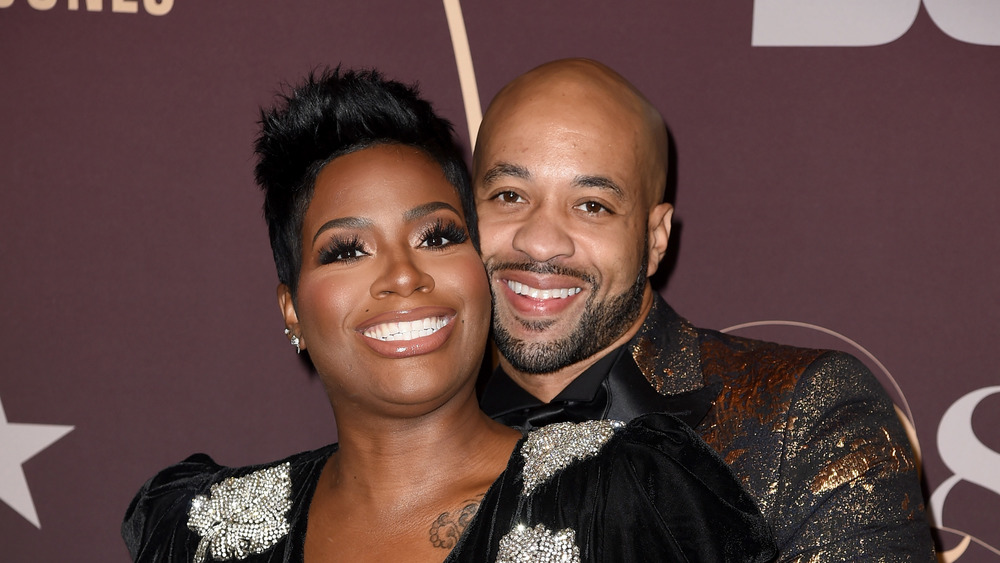 Kevin Winter/Getty Images
Fantasia Barrino became a grandmother at age 32 when her husband Kendall Taylor's adult son, Treyshaun, welcomed a baby boy into the world with his girlfriend in August 2016. In a since-deleted post, the "Without Me" singer gushed about the arrival of her grandson. "Jumped off the plane and went straight to see our new Baby Khoen OMG!! I'm so in Love," she said, per a screenshot provided by Bossip. "King Khoen we welcome you." She finished her post by declaring herself a "Glam Mom."
Barrino felt the joy of welcoming a new life into the family again when Treyshaun had another baby boy at the end of 2019. However, it was Taylor who opened up in awe on Instagram this time around. "As a youth that was ignorantly embracing a life of darkness, I used to pray just to see the age of 21. But when I became a man I had to put away all of my childish ways and now my prayer is to live to see these two make it to 21 themselves!" he said about his two grandsons. 
Barrino and Taylor have not yet revealed the gender of their baby, but the parents-to-be remain over the moon about their growing child. Taylor updated fans on his wife's pregnancy by posting a video of a December 2020 sonogram that left him "speechless."